Guide To Opening Your First Checking Account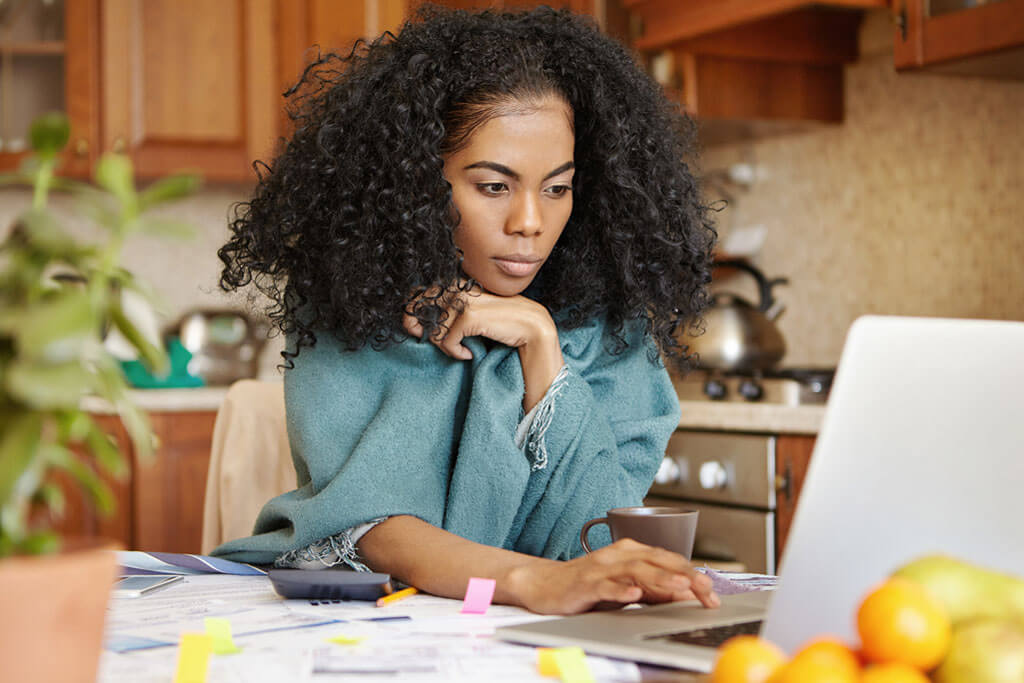 Opening your first checking account is a big financial step.
With so many options available, choosing the right one for your lifestyle and financial habits is essential.
In order to make a decision on which first checking account is best for you, consider a few factors that come into play, like account requirements, perks, features, accessibility, etc.
Keep reading to find out about these factors.
Identify Why You Want A Checking Account
The first step to consider is why you're opening a checking account.
What are your overall goals? Do you need your paychecks direct deposited? Do you plan to make frequent purchases with your debit card? Do you need a place to safely store your money in between ATM cash withdrawals?
When you start by thinking about why you're opening your account, it clarifies your needs and helps you create your checklist moving forward.
Determine The Features You Want
Once you know why you need a checking account, think about the features that match your needs and lifestyle.
Online and mobile banking
This feature gives you the option to access your account information 24/7. Many banks and credit unions even offer an app you can use to easily complete many essential tasks such as transferring funds and reviewing your monthly statement.
Mobile check deposit
If you receive checks frequently, having the mobile check deposit feature is beneficial because it saves you a trip to the bank or ATM.
Minimum balance
Consider how much you plan to keep in your checking account regularly. Be sure that your checking account doesn't require a minimum balance that's higher than what you can easily maintain.
It's even better if your checking account doesn't have a minimum balance requirement at all. If it does, confirm what the penalty is if you fall below that amount.
Free ATM access
Having access to your funds via the ATM for free is important, especially as ATM fees continue to climb.
Some banks and credit unions don't offer free ATM access, but they do refund ATM fees up to a certain amount. This is an excellent alternative perk.
Rewards
Many checking accounts now offer rewards similar to what you'll find with a credit card. Consider the cash back offers, discounts, and other reward opportunities that might be available.
Interest bearing account
Although the money in your first checking account likely won't sit for long periods, you can still opt for an account with the highest interest rate possible so you can earn as much in interest as you can.
No monthly service fee
The fewer fees you pay for your account, the better. Finding a checking account that doesn't charge a monthly service fee can save you anywhere from $6 to $15 per month.
Compare Bank Options
Now that you know the features you want in your first checking account, it's time to pick the financial institution that's best for you.
Do you prefer a bank or credit union?
Do you want an online bank or one with physical locations near you?
Once you identify a list of banks, compare the checking account options they have available. You will generally find a few checking accounts at each bank or credit union, so review all of your options and determine what is most in line with your financial goals.
Uncertain about the differences between a bank or credit union? Check out our 6 Benefits Of A Credit Union Checking Account post.
Now that you know the checking account you want it's time to apply for and open your account.
The process of opening your first checking account is relatively simple, no matter where you decide to go. You will probably need a few things, including a valid government-issued photo-ID card, and some banks might require your social security card.
The basic process follows these steps:
1. Complete Your Application
The application process is fairly straightforward and involves some necessary identifying information and information about your finances. Many banks allow you to apply online, but you can also do so at a physical location.
2. Sign Relevant Documents
Once your application is approved, you will need to sign documents to actually open your first checking account.
3. Opening Deposit
Some accounts require a minimum opening deposit. After you make your opening deposit, you are ready to start using your account.
4. Account Tools
You will then receive what you need to use your account. Some banks offer a free book of checks, a free debit card, and a packet of information about your account, including your agreement.
5. Direct Deposit
If you have an employer who offers direct deposit, set up the direct deposit authorization so it can begin as soon as possible.
Make The Most Out Of Your First Checking Account
When you're ready to open your first checking account, your options are endless.
If you consider your reasons for opening an account and compare your options, you're better prepared to make a well-informed financial decision.
At Atlantic Financial Federal Credit Union, we offer three checking account options to fit your needs. Between our Kasasa Cash, Kasasa Cash Back and Kasasa Tunes checking accounts, we're sure to have something to fit your checking account needs.
Learn more about opening your first checking account with these resources: