Take These 3 Financial Steps Before Starting Your First Summer Job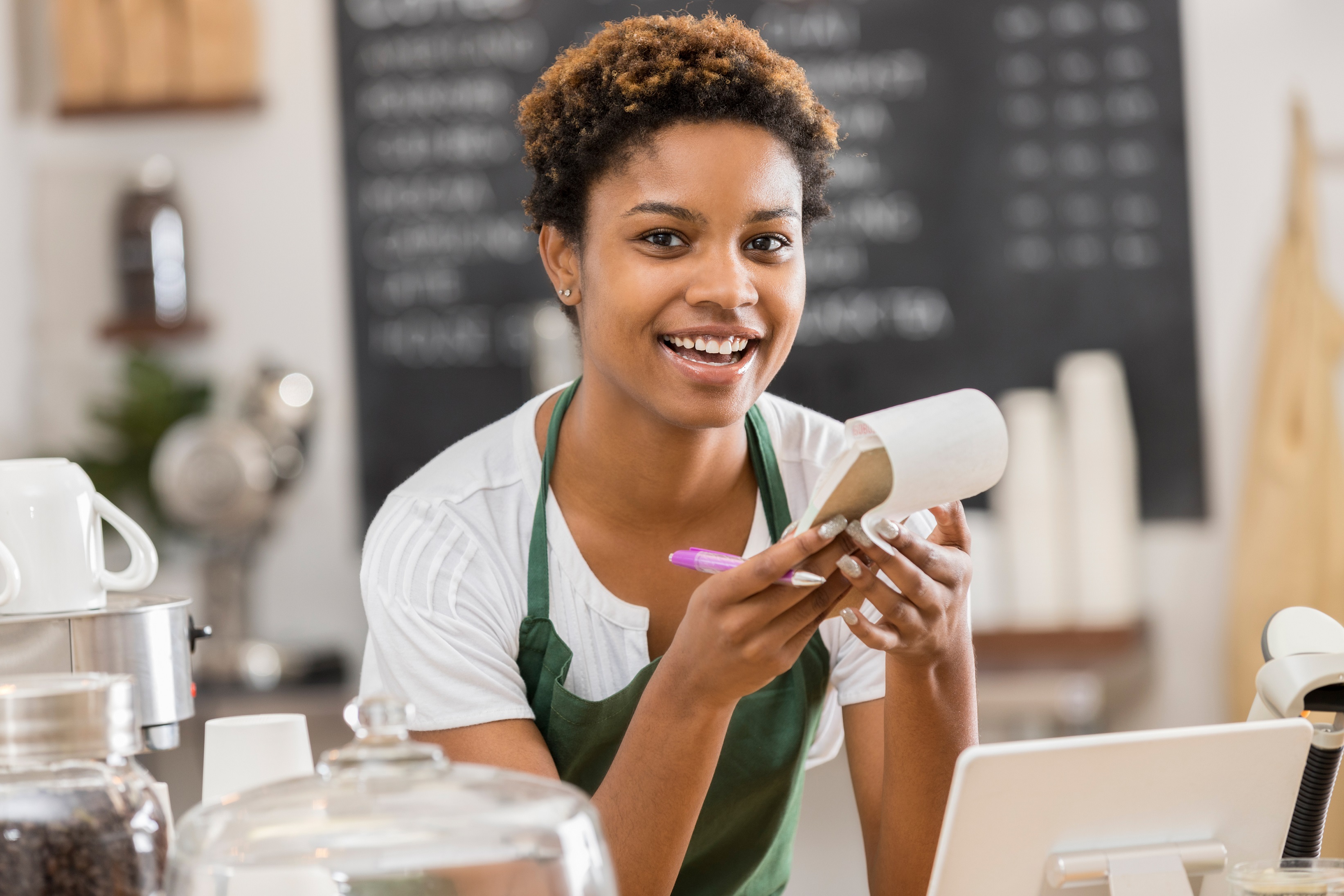 By Tracy Scott
The words "You're hired!" are on mental autorepeat. You still can't believe it. Next week you start your first summer job. Over the next several months, your life will change in ways you'd never imagined. Yes, it's true. Your first job can open the financial doors many young adults have dreamt about since the beginning of high school. A steady paycheck can give you the freedom to buy new clothes, junk food and entertainment on your terms. However, if you're not careful, summer will come to an end and leave you wondering where all your money went.
What if there was a way to ensure that the end of summer left you with more than a few great memories and an empty wallet? Follow these three financial steps and plan to end the summer on a financial high note.
Financial Step #1: Estimate your weekly or biweekly take-home pay.
Don't make the mistake of thinking your paycheck will equal your hourly pay rate multiplied by the number of hours you're expected to work each pay period. When you were hired, your employer likely asked you to complete IRS Form W-4, Employee's Withholding Allowance Certificate. If you're unsure how much should be withheld, use the 2019 IRS Withholding Calculator which estimates the amount that will need to be withheld from your paycheck, so you don't owe money come Tax Day. The amount of withholding, along with other potential employee costs, i.e., uniform, will reduce the amount you receive in your paycheck. Use an hourly paycheck calculator after you've reviewed your withholding allowance to estimate your take-home pay.
Financial Step #2: Open a checking and savings account.
You'll want to open both a checking and savings account to separate your allowable spending from your savings goals. A checking account helps you track spending while your savings account enables you to save for specific financial goals.
Checking accounts help you:
Avoid overspending
Learn about account reconciliation
Live within your means
Manage everyday spending
Identify expenses that are costing more than they're worth
Prove to the adults in your life that you can manage a budget
Figure out how to use an ATM card responsibly
Saving accounts help you:
Set savings goals
Limit spending to save for large purchases you really want
Experience the magic of compound interest as your money grows over time
Plan for significant expenses and avoid credit card debt
Opening both types of accounts at a financial institution before you receive your first paycheck is a smart financial move. If your employer offers direct deposit, be sure to enroll. Avoid unnecessary trips to your workplace on your off days to pick up your check. With direct deposit, you can manage your account balance online as soon as the funds are added to your account.
Financial Step #3: Commit to paying yourself first.
Before you spend any of your paycheck, pay yourself first by depositing a portion of your earnings into your savings account. Yes, treat your savings account as a bill – one that's more important than a monthly cell phone bill. When you pay yourself first, you're more likely to have a substantial savings by the end of the summer. If you wait and pay yourself with the amount left over from each paycheck, you may end up saving an inconsistent amount or worse yet – nothing.
Make saving money easy by setting electronic transfers on your accounts. Request that a percentage of your earnings be direct deposited from your paycheck directly into your savings account. Alternatively, have your entire paycheck direct deposited into your AFFCU Kasasa Checking account, and have funds auomatically transferred to your savings account. Then, leave the funds alone so they can benefit from compounding interest. This simple habit can help build wealth at a young age.
When you are intentional about how you spend and save your hard-earned money, you will have an easier time reaching your financial goals. Saving for your first car, college expenses, or a spring break trip with friends just go easier. Building consistent savings habits early can help you avoid spending more than you earn. It's also one of the first steps to affording the future lifestyle of your dreams.