Reasons To Have a Checking Account In Baltimore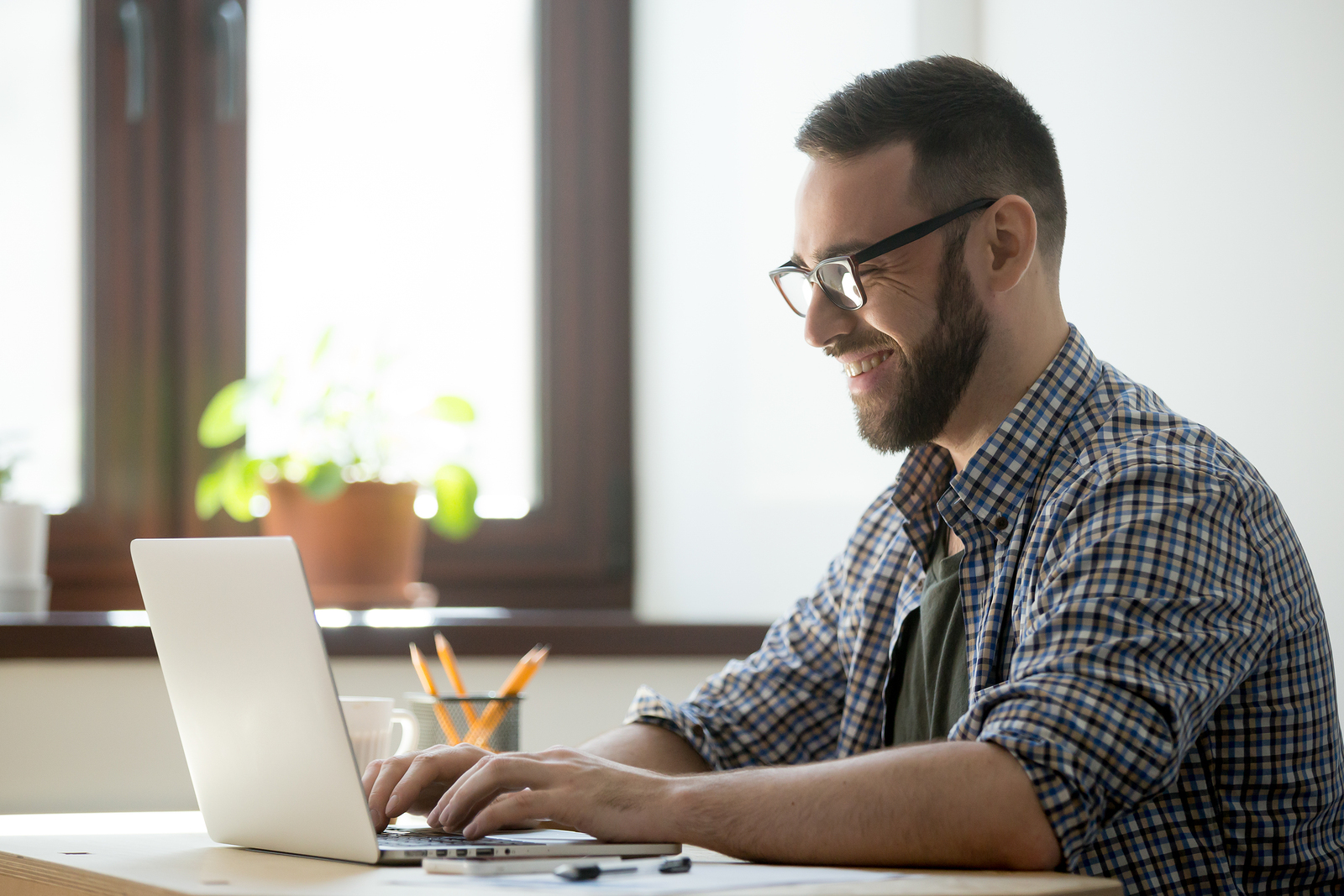 Living a cash-based lifestyle has some perks, but the reasons to have a checking account in Baltimore greatly outweigh any of the benefits.
Society as a whole has become more debit card friendly and focused. If you don't have a checking account, you are missing out on some of the related conveniences such as keeping your money protected, paying bills online, and having a way to easily track your spending.
4 Reasons To Have A Checking Account
Before you rule out opening one, here are four reasons to have a checking account.
1. Keep Your Money Protected
When you put your money into a checking account, it is protected by the government, as long as your bank or credit union of choice is FDIC or NCUA insured.
FDIC stands for Federal Deposit Insurance Corporation. If the financial institution is FDIC insured, the money in your account is protected against theft, fraud, and other financial mishaps, up to $250,000.
NCUA stands for National Credit Union Administration, and it provides members of a credit union with up to $250,000 in insurance coverage for each account.
Having an account protected by NCUA or FDIC provides you with protection in case of institution failure.
All credit unions have other safeguards in place to make sure your funds are in a secure environment. For your protection, AFFCU uses 128-bit Secured Socket Layer (SSL) strong encryption during your online sessions to protect all of your information during online sessions.
2. Convenient Payments
Paying your bills online offers a level of convenience that is very valuable.
You can make online payments from the comfort of your home, office, or anywhere in the world 24/7. There's no need to go through the slow process of mailing your checks in advance or paying in person at a local office during business hours. For example, when you need to make payments to the City of Baltimore, you can pay online 24/7 from a checking account with no fees.
If you frequently use public transportation, you can pay for your passes online through the Maryland Transit Administration using your checking account instead of having to pay in person.
The MTA also recently launched the CharmPass Mobile Transit Fare app which allows you to keep track of your transportation pass and make payments through your phone.
Lastly, having a checking account allows you to easily send or money without using cash. You can conveniently send money to friends or family who come to visit you in Baltimore.
3. Helps You Manage Your Money
Without a checking account, it can be challenging to know precisely how much you're spending and where you spend it. You would have to ensure that you keep every receipt and make a note of your expenses using a very methodical approach.  
When you want to look back at your spending over time, unless you have neatly organized all of the information, it can be nearly impossible.
However, having a checking account that you use as your primary method of spending enables you to keep track of your purchases and know your available balance quickly. The growth of online and mobile banking has made this task a lot easier. Access and manage your accounts 24/7/365 from anywhere. Know your balance, pay a bill, pay a person, transfer money. Nearly all banking activities can be conveniently and securely done from nearly anywhere you can access the internet.
All of your checking account information is available via an online banking system or mobile app, and you receive free monthly e-statements that you can keep for your records.
Also, checking accounts allow you to get direct deposits from your employer instead of having to cash a physical check. This is a convenience that gives you access to your funds immediately, and some companies now require direct deposit of payroll checks.
4. Save More & Earn More
It is easy to put your savings on autopilot with a checking account.
When you have a checking account with direct deposit you can set yourself up for success. With direct deposit you can better manage your cash flow, knowing what is expected to come in as deposits and tracking and managing your payment and purchase activity.
With some unique checking accounts, such as AFFCU's Kasasa Checking, you can earn from your checking account activity. Earning rewards either through a high-interest account or from cash back on your debit card purchases. So an account that makes it easier to manage and spend your money, can also help you earn more.
With online banking, you can easily transfer money to set up a savings account for future needs, big purchase, emergencies, etc. By automatically setting aside funds you can be on a better path for saving.
When your payroll check is deposited, you can opt to have a set amount or percentage of your check automatically transferred to a separate savings account. When you do that you never have to think about saving which increases the likelihood of you saving consistently.
Also, with some of our accounts, such as a Kasasa account, you earn money through high-interest cash back options.
Understanding The Reasons To Have A Checking Account
Now that you know the reasons to have a checking account in Baltimore, it's time to open one if you haven't already. The process of getting an account is quick and straightforward.  
At Atlantic Financial Federal Credit Union, we offer three account options with no minimum deposit to open and no monthly fees. You get a free Visa debit card, free online and mobile banking and bill pay.
Plus, you can earn hundreds of dollars each month, just by using your debit card. You can even use this cash calculator to determine how much you can make from using your checking account.