6 Benefits Of A Credit Union Checking Account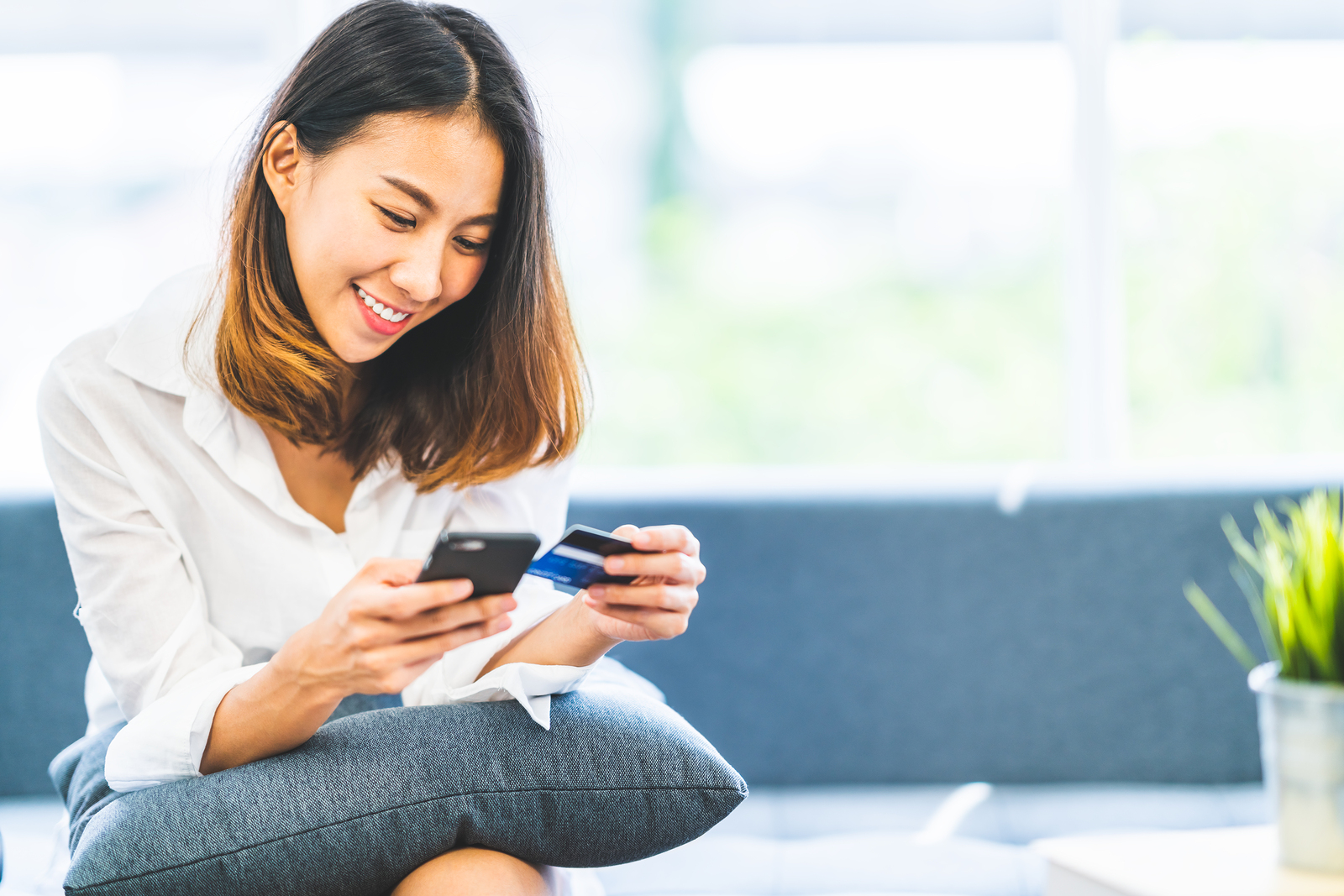 A checking account is an important financial tool, allowing you to manage your money and deal with expenses safely and conveniently. While banks are often a more familiar provider of checking account services, credit union checking accounts offer great–even superior–benefits.
Here are the top 6 benefits of opening your new checking account at a credit union:
1. Lower fees
If you're used to using a traditional bank for your banking needs, you've probably gotten used to fees on top of fees on top of fees. That's because one of the main ways that banks can make money is by charging fees–for everything from loan origination fee to monthly maintenance fees.
Because credit unions are owned cooperatively by all their members, the main mission of a credit union is to offer affordable financial services rather than to make a profit. One result of this is that credit union checking accounts typically have significantly lower associated fees.
This includes lower–or nonexistent–monthly service fees, reduced transfer fees, smaller overdraft fees and no ATM fees. In other words, you stand to save a serious amount of money by opening your new checking account at a credit union rather than at a bank.
Read More: How to Avoid Bank Fees
2. Better interest rates
Even though many banks provide interest earnings on their checking accounts, the resulting interest is next to nothing. According to a recent survey by Bankrate, the average checking account yield has plummeted in the last 2 decades to 0.07%. And, as we discussed above, most also charge fees. So, essentially you're paying for an account and not getting any perks out of it.
With a credit union checking account, not only do you pay fewer fees (or in many cases no fees), but many credit unions also have added rewards just by being an account holder. Some credit union checking accounts pay low dividends, as well as offer bonuses like cash back.
At AFFCU, we offer multiple checking accounts with earnings up to 2.50% APY* on balances or debit transactions. We also offer a rewards program where members can earn an additional $150 in rewards each year by completing certain actions each month.
3. Fewer minimum requirements
It's true that credit unions often cater to specific groups, whether its employees of a particular company or residents of a certain geographic area. This does limit who is eligible to open a checking account at any particular credit union–but if you meet these basic qualifications, the requirements to open and maintain a checking account are often lower than with banks.
For example, credit unions are often more willing to work with customers with poor credit than a bank. Even more important for those looking for a checking account provider, many credit unions have no minimum balance requirements to satisfy in order to avoid a monthly maintenance fee, while many banks continue to increase their minimum balance requirements.
Keep in mind also that once you meet a credit union's initial membership requirements, you're set to remain a member for life–even if you move, change employers or otherwise.
4. Location Institution – Nationwide Convenience
One of the biggest benefits highlighted by big national banks is the convenience offered by always having a branch or ATM right around the corner. Certainly, this is an advantage; customers with checking accounts at such banks can avoid paying out-of-network ATM fees more easily. Over time, out-of-network ATM fees can add up to big bucks…
However, despite their smaller size (in most cases), credit unions can offer this same advantage to their customers. Working together, a number of credit unions have decided to join forces and create the CO-OP network. This network builds upon the cooperative philosophy that underlies all credit unions.
Credit unions that are members of this network (such as Atlantic Financial Federal Credit Union) are able to offer their customers the advantage of in-network ATMs and branch services even when the customer is outside of the credit union's physical ATM and branch footprint.
Through the CO-OP network, customers of member credit unions can visit any branch or ATM in the network nationwide and carry out most transactional banking activities totally free of charge.
In addition to nationwide access through the CO-OP network, credit union members also benefit from the same advanced technologies offered by national banks. Mobile and online banking provide members with the accessibility and convenience of being able to manage their finances from anywhere, at any time.
5. Same deposit protection as offered on bank checking accounts
A hallmark of all deposit accounts (including checking accounts) at traditional banks is the protection offered via the Federal Deposit Insurance Corporation (FDIC) insurance. Established after the Great Depression, the FDIC insures bank deposits for up to $250,000 to guard against a bank failure.
If you've begun researching the guidelines for credit unions, you may be aware that credit unions are not protected by the FDIC as banks are–but don't worry! A comparable agency–the National Credit Union Administration (NCUA)–offers similar protection for deposit accounts at credit unions.
If you open a checking account at a credit union that's belongs to the NCUA (such as Atlantic Financial Federal Credit Union), any deposits that you make will be guaranteed up to $250,000 in case your credit union fails.
6. Superior, customer-centric service
As previously noted, one major difference between banks and credit unions is that the former are run for profit while the latter operate as non-profit institutions. Besides lower fees and higher interest rates, this difference translates into another key benefit of opening your next checking account at a credit union: the superior customer service.
After all, credit unions are owned cooperatively by all the members, so it shouldn't come as a surprise that customer service is a major tenet of all credit union's operational standards. The services provided by a credit union (including their checking account services) are designed specifically to benefit the members of its community.
This focus on customer service translates into a more satisfactory and enjoyable experience as a checking account holder at a credit union. Indeed, the 2017 American Customer Satisfaction Index Finance and Insurance Report found that credit unions soundly beat banks in terms of overall customer satisfaction.
Is a credit union checking account right for you?
At Atlantic Financial FCU, we're dedicated to providing checking accounts that meet your needs and help boost your financial well-being. From no monthly fees and unlimited debit card usage to cash back on debit card purchases and ATM fee refunds nationwide, our checking account options are designed with our community's needs in mind.
Compare Credit Union Checking Account Options
*APY = Annual Percentage Yield. Qualifications apply.