Personal Loans
Get the cash you need to make more things happen
Life Happens. Let Us Help You Finance It.
Life is full of twists and turns. No matter how much you plan, there are always expenses you didn't see coming. Luckily, AFFCU is here to lighten your load. Our affordable personal loans are available to our valued members in the greater Baltimore community in Maryland.
No Application Fees
Applying is fast and easy. There's no cost to apply and find out how we can support your affordable financing needs.
No Collateral Required
There is nothing to put up or sign over. With a basic credit review, debt and income analysis, your signature is all that is needed.
Low Rates, Flexible Terms
As easy as it is to get, we still keep it affordable with flexible terms and great rates as low as APR*.
Check Out Our Everyday Low Rates And Terms
Personal Loans

Term

APR as low as

Monthly Payment per $1,000

*APR = Annual Percentage Rate. Actual rate may vary and based on credit review and application. Rates based on loan term. Terms available from 12- to 60-months. The maximum allowable APR is 18.00%. Advertised as low as rate includes rate discount of 1.00% for having a checking account with a direct deposit established totaling at least $1,500 per month to an AFFCU account and have automatic loan payment transfers setup from an AFFCU account. All Personal loans have a maximum loan amount of up to $30,000 based on credit score. Eligible loan amount based on credit review. A representative payment example for a personal loan in the amount of $10,000 with a term of 60-months at a non-variable interest rate of 7.24% APR would equal $199.15 per month. This equates to $11,948.78 over the life of the loan.

Up to 60 months

8.24%*

Monthly Payment per $1,000

$20.39
Why Choose Atlantic Financial FCU?
When you get a personal loan from Atlantic Financial FCU, you can be confident that you are working with a trusted partner that has your best interests in mind. We'll work to get the financing you need with a fair, affordable rate, and no application or hidden fees.
You'll also enjoy our simple process. It starts with a fast and easy online application. You then work with a local lending representative that will support you through the fast application review and approval. Funds are then deposited into your account for easy access as needed.
Get Started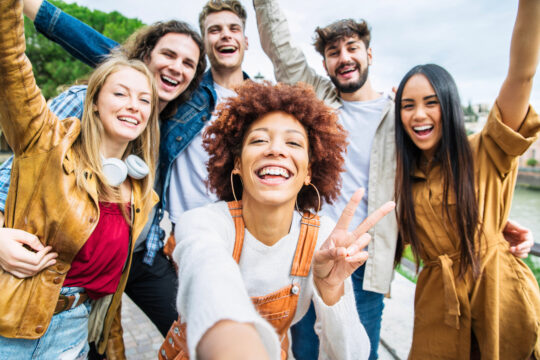 Calculate Your Loan Payment
What would my loan payments be?
Simple Application Process for Personal Loans
Step 1
Apply Online
Enter your personal and financial details into our secure application portal to get started.
Step 2
Get Approved
We'll check you're eligible then offer you a loan amount and rate for your chosen term.
I received a loan from AFFCU when my finances were in trouble.  I was denied a loan by other institutions. Not only did AFFCU approve my loan, but gave me the best interest rate. I was able to pay the loan in full, not missing a payment. Many thanks to AFFCU for the outstanding customer service. Member for life.

— Frank K., Hunt Valley, Maryland
Ways to Use Your Personal Loan Funds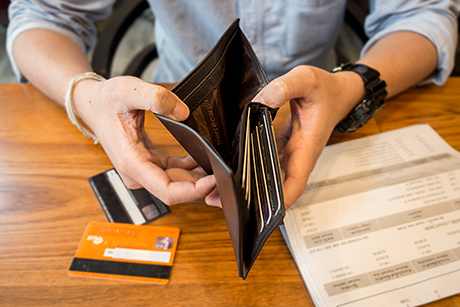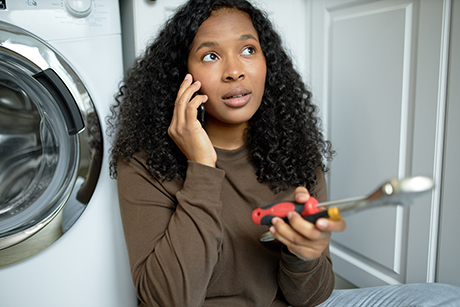 UNEXPECTED EXPENSES
Whether it's medical bills, car repairs, or a broken appliance, you'll have it covered.
VACATIONS
Everyone deserves a break and sometimes you need extra funds to reach your destination.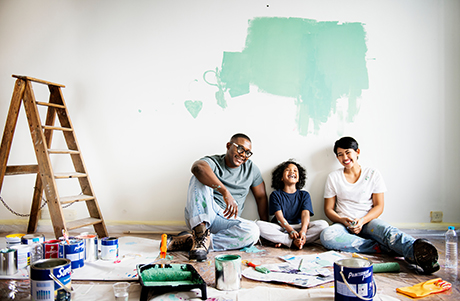 SMALLER HOME IMPROVEMENTS AND REMODELING
Paint a wall, add a door or reshape a room to work from home.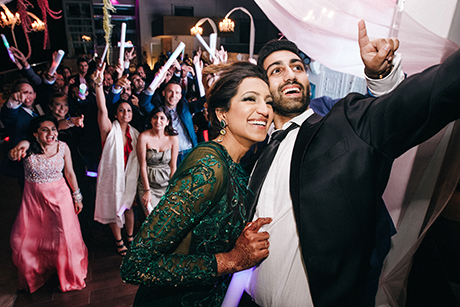 WEDDINGS AND OTHER FAMILY CELEBRATIONS
Costs quickly add up with travel, catering, clothes, and decor.
FAQs About Maryland Personal Loans
Unsecured personal loans do not use any of your assets as collateral for the funds borrowed. Your lender simply assesses your creditworthiness and decides that you're likely to repay the funds.
Secured personal loans use your cash funds as collateral for the funds borrowed because your credit score isn't good enough or you don't have an established credit history.
The collateral could be a cash deposit or the funds in your Savings or Certificate Account.
If you don't make your payments, your lender can keep your cash funds in lieu of you repaying your loan.
Secured loans are a great way to build or repair credit, though missed payments will negatively affect your credit score.
Other types of secured loan options include an auto loan (secured by your car) and a mortgage (secured by your home).
Secured loans tend to have lower rates than unsecured loans but the rate may depend on your credit report and financial situation, including your debt-to-income ratio (DTI).
Yes, unlike an auto loan or home loan, a personal loan gives you funds to use for anything you need and want. Common uses for a personal loan include:
Tuition and education expenses
Home improvements
Car repairs
New appliances
Dental and medical bills
Vacations and weddings
Unexpected expenses and emergency funds
You can also use your personal loan as a debt consolidation loan to pay off your high-interest credit card debt and other loans, so you have one simple monthly payment.
A personal loan is a type of installment loan offering these benefits:
You get a lump sum payment and choose your ideal repayment term.
You then make equal monthly payments until the loan is paid off in full.
Personal loans tend to have fixed rates and shorter loan terms get lower rates.
A fixed interest rate and fixed loan payment amount mean budgeting is simple.
In contrast, a credit card is a type of revolving credit:
You can use the funds and pay down your balance in an endless cycle.
Your monthly payments will vary and rates are typically higher than for personal loans.
AFFCU does not charge a prepayment penalty if you want to pay your loan off early. You can be debt-free as soon as possible.
Plus, there is no loan origination fee.
Your personal loan funds will be deposited into your AFFCU Checking or Savings bank account the next business day after your approval. You can then withdraw your money using in-branch services or an ATM. You can also use your debit card or write a check for purchases, or transfer funds using Online and Mobile Banking tools.
To withdraw your Personal Loan funds:
Our Hunt Valley Branch is located at: 40 Shilling Road, Hunt Valley, MD 21031.
An additional AFFCU ATM is located within MedStar Good Samaritan Hospital at 5601 Loch Raven Blvd, Baltimore, MD, 21239.
AFFCU members can use any CO-OP ATM nationwide, with no surcharge.
In addition, AFFCU has reciprocal agreements with other credit unions in the Baltimore Metro area of Maryland, so you will be not charged a fee to use any of these ATMS:
Baltimore County Employees Federal Credit Union
First Financial Federal Credit Union
Five Star (formerly St. Agnes) Federal Credit Union
Freedom Federal Credit Union
Johns Hopkins Federal Credit Union
Securityplus Federal Credit Union
You might also be interested in
Save Faster For Your Future Needs and Expenses
Saving money for future needs can be a challenge. But we've got the tools to help you achieve your goals.
Learn more about our savings tools
Make Your AFFCU Membership More Rewarding
We make membership more rewarding. You can earn over $150* in an annual cash bonus for your everyday banking activities.
Learn more about My AFFCU Rewards