Common Checking Account Fees and How to Avoid Them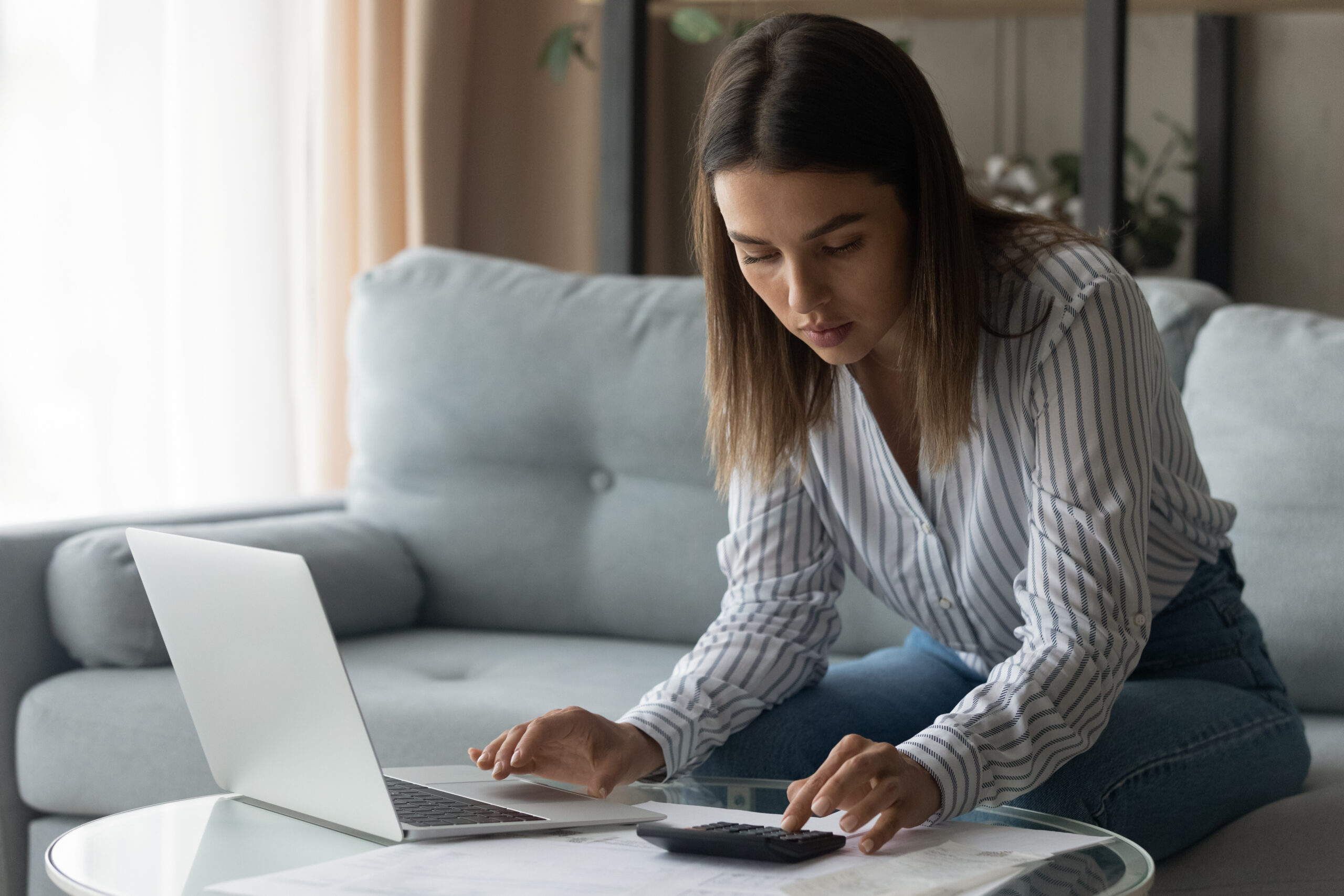 There are a variety of common fees that banks charge their customers for maintaining a checking account. These include monthly service fees, ATM fees, overdraft fees, and more. According to Bankrate's 2021 survey, the average monthly fee on non-interest-bearing checking accounts is $5.08 per month.
Luckily, once you know about these fees, there are several ways to avoid them. Keep reading to learn more about the most common types of checking account fees and how to avoid them.
Monthly Service Fees
Monthly service fees are charges that are typically accrued and deducted automatically for account maintenance. They average around $10-15 per month. These fees may also be charged annually by some financial institutions.
Many banks and credit unions will waive these fees for customers who set up their paychecks as a direct deposit, who enroll in paperless statements, or who maintain a certain balance in their account.
Whenever possible, look for a no-fee checking account that doesn't charge any monthly or annual maintenance fee at all. 
ATM Fees
ATM fees are typically charged for using a machine that is not affiliated with your financial institution. In some cases, you may even be charged double fees – one from your bank and one from the ATM operator. These charges can climb to as high as $4-6 per transaction for withdrawing cash from some ATM machines.
To avoid these fees, try to select a bank or credit union with plenty of ATM machines near you, and plan ahead by withdrawing cash before certain situations where you may not have access to your bank's own ATM machines, such as a vacation or sporting event.
Foreign Transaction Fees
You may also encounter extra fees known as foreign transaction fees when traveling out of the country. In addition to being charged for using an ATM machine that is outside of the U.S., many banks will charge for debit card transactions that occur in other countries.
If you travel frequently, you will want to look for a financial institution that does not charge foreign transaction fees or plan to carry cash or traveler's checks. 
Overdraft Fees or NSF (Non-Sufficient Funds) Fee
Overdraft fees are some of the most common and most frustrating checking account fees. They are charged when your bank account does not have enough funds to cover a transaction.
Since overdraft fees are charged per transaction, it is possible to accumulate several charges all at once, making an already bad situation even worse. They are typically pretty hefty fees at around $30-40 a pop. 
According to Bankrate, the average overdraft fee for 2021 was $33.58, up more than $10 over the last 23 years. Overdraft fees can keep your account in the red even longer until you can add funds and restore a positive balance.
Signing up for overdraft protection can help you avoid these costly fees. You may be able to set up your account to pull from a savings account or other account. Instead of this service, look for a bank or credit union that doesn't charge any overdraft fees or that limits their overdraft fees to one per day.
Similarly, a fee may also be charged when a check is returned due to a lack of funds in your checking account. In some cases, overdraft protection will protect against these fees as well.
Avoiding Common Checking Account Fees
Checking account fees can quickly add up and cost you hundreds of dollars per year. There are a few ways that you can avoid checking account fees no matter where you bank.
When you are shopping around for a new checking account, it is important to thoroughly review the different terms and conditions upfront. Knowing about all of the potential fees ahead of time will save you from being surprised when you are suddenly hit with unexpected charges. Every financial institution has its own competitive financial products, which may or may not come with fees. So it pays to shop around and identify which one has the best checking account offerings.
Once you know the terms and conditions of the account you have set up, it is important to be proactive about avoiding fees. For example, if you know you are prone to overdraft your account, you may want to avoid putting your bills on autopay or consider signing up for overdraft protection if available.
One great way to avoid checking account fees is to open a checking account with a local credit union like Atlantic Financial Federal Credit Union. Because they are member-owned, there are many benefits to banking with a credit union.
Credit unions typically offer their members greater access to a variety of flexible financial products, lower fees, better interest rates, and superior customer service.
At AFFCU, we have several checking account options to fit your unique financial needs. To learn more, visit the link below:
Compare These Checking Account Features Before Opening Your Next Account