What Checking Account Is Best? [Choosing The Right One For You!]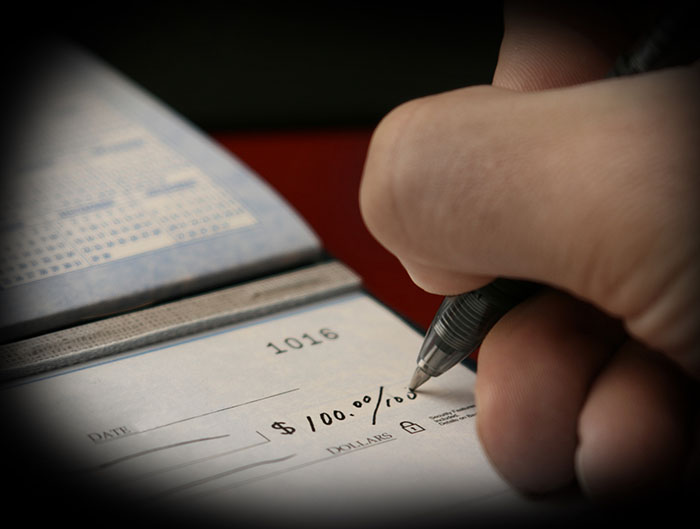 Nowadays, people don't really think much about which bank account will work best for them. It's tempting (and completely natural) to open a checking account wherever is most convenient for you.
However, not all checking accounts are equal. Some provide more benefits than others, and for larger banking chains, there are frequently hidden fees.
When Deciding What Checking Account Is Best Beware That Not All Accounts Are Created Equal
As far as financial products are concerned, checking accounts typically provide the least return. That said, it's still important to be a bit discerning when choosing an account to house your hard earned money. Banks often offer specific accounts for people in different situations, such as specialized accounts that require minimum balances or include other requirements.
What checking account is best also depends on the institution. Larger chains, for instance, will provide ready access to ATMs, so you probably don't need to worry about paying ATM fees. While smaller local institution may not have their own extensive network of ATMs, it's important to know what sort of surcharge-free ATM network they may participate in and if they offer reimbursement. When choosing a checking account from a smaller institution without a lot of widespread locations, you'll want to make sure you can receive these same benefits.
Financial institutions may also have different overdraft fees. This may either be a flat fee or a percentage of the amount overdrawn from your account. If you tend to be low on funds, finding an institution that offers lower fees may be a good idea. That, or you might choose a bank that lets you opt out of overdraft protection altogether.
Read The Fine Print Associated With "Free" Checking Accounts
Most (if not all) financial institutions will advertise for "free" checking accounts. They claim no monthly fees on your account, so it's easy to assume this is your answer to the question, "what checking account is best for me?".
However, free isn't always the case and has different meanings depending on the financial institution and their account requirements.
Many banks offer "free" accounts, but only if you keep your account above a certain balance or make direct deposits to the account every month. If you fail to meet the necessary requirements, you could get hit with various fees.
When looking at checking accounts, always be sure to read the fine print and ask what you need to do in order to keep the account free of fees. In some cases, it may be worthwhile, but it's possible you might be better off opening an account at another institution.
What Checking Account Is Best? Choosing For Your Unique Situation
When trying to decide what checking account is best, you want to pick the one that aligns with your financial landscape.
For example, the financial needs of someone with a steady, high income will be different from someone with more sporadic cash flow. Some people may want certain rewards attached to their account, while others are focused more on saving for the future.
Sifting through the numerous options available will require you to take into account your particular goals and financial situation.
Options For Those Who Maintain A High Balance
For instance, suppose you want to save up for the future. You have enough to make a larger initial deposit, and you anticipate having an account balance somewhere between $5,000 to $10,000 on a consistent basis. If you could make that cash balance work for you while sitting in your checking account, all the better.
One option you might consider is the Free Kasasa Cash account from Atlantic Financial FCU.
On balances under $10,000, you'll get 2.50% APY on your balance. For a balance around $5,000, that's $125 per year. You receive this as long as you meet the requirements for the reward, which include having at least 12 debit card purchases post and settle within the monthly qualification cycle. View the other rewards qualifications.
Options For Frequent Buyers
If you tend to use your debit card for numerous purchases throughout the month, you would benefit from a checking account that rewards you for using your card.
At the same time, you would also want to look for accounts that minimize ATM withdrawal costs for those times when you need cash.
For example, our Kasasa Cash Back account allows you to earn 2.50% cash back on all debit card purchases up to $300 total for the month. That gives you a little bit back each month for purchasing items you'd normally buy. Like our other checking accounts, you will receive this as long as you meet the requirements for the reward, which include having at least 12 debit card purchases post and settle within the monthly qualification cycle.
In addition, our checking accounts provide ATM fee refunds up to $20 per month nationwide. That means if you travel and need to make a cash purchase, you won't be taken down by exorbitant fees. ATM fee refunds are also dependent on meeting the monthly qualifications.
Some people simply want extra rewards attached to their accounts.
There are many checking accounts out there that deliver rewards of all kinds. Music lovers, for instance, would greatly benefit from the Free Kasasa Tunes account which gives enrollees $10 every month to use on music from iTunes, Google Play, or Amazon.com music downloads. You will receive this as long as you meet the requirements for the reward, which include having at least 12 debit card purchases post and settle within the cycle.
Regardless of your situation, there is an optimal checking account available to you. It all depends on what you need from your account and what financial goals you strive to achieve.
Check out these other financial resources for helpful information: