Can I Open A Checking Account With No Minimum Deposit?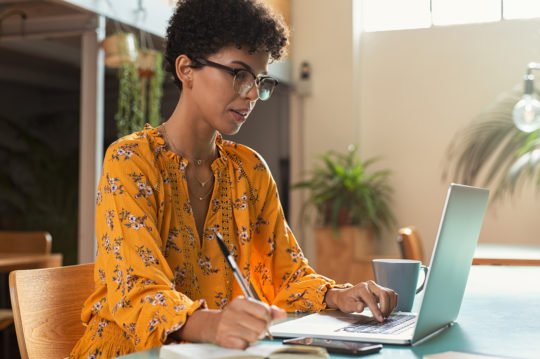 If you need a new checking account, there's good news. Gone are the days of a minimum deposit being a requirement to open a high-quality account.
Today, many banks and credit unions allow you to open a checking account without immediately making an initial deposit. Waiving this responsibility makes for one less requirement you have to meet when opening a new account. 
Also, when you open a checking account with no minimum deposit, you can take advantage of the associated financial benefits while expanding your checking account options. 
Benefits Of Opening A Checking Account With No Minimum Deposit
When you open a checking account that doesn't require a minimum deposit, there are a couple of associated benefits.
Expanded Banking Options
Since having the money to make a minimum deposit isn't one of your concerns, you can select accounts that you previously might have passed on. It's a lot more convenient when you can open an account with $0 compared to having a $150 or even $500 deposit requirement.
Although you might have the money on hand, you can use it to take care of other responsibilities, which can be a significant financial benefit. 
Enjoy The Convenience
Sometimes you're ready to open an account, but don't have the money to make your deposit. This could be because you're away from a branch when you submit your application or because you're waiting on your first paycheck from a new job.  
Either way, when you can open a checking account with no minimum deposit, you have the convenience to get started whenever you're ready. You can always make your initial deposit at a later date.
How To Open A Checking Account With No Minimum Deposit
Once you're ready to experience the benefits of opening a checking account with no minimum deposit, there are a couple of steps you need to take to complete the process. 
Select An Account
The first thing you need to do is select the account you want. 
Review the options available at your bank or credit union. Research all of the terms and fees associated with the account, as well. Once you review your options, select the account you want. 
Complete The Application
Now it's time for you to complete your checking account application. 
You can do so in person, and most banks and credit unions allow you to apply online as well. You will need to provide several pieces of personal information to confirm your identity and contact details. 
If you choose an online application, a bank representative might be in contact with you to complete additional parts of the application, depending on their account opening procedures. 
Start Using Your Account
Once your account application is approved, you should be mailed a debit card and checks, if included, within several business days. 
While you aren't required to make a deposit to open your account, you will likely have to do so within a specific time frame. Be sure to check on what that timeline is. 
Other Things To Consider When Opening Your Checking Account
Although not having to make a minimum deposit can be a significant perk, there are other things to factor in when you open your checking account. 
Account Terms & Benefits
You want to find an account with the best terms that offer you the best overall checking experience. Look for things such as low or no monthly maintenance fees, no minimum balance requirements, and ATM fee reimbursements.  
All of these perks can impact how much your account costs you from month to month. Also, keep in mind that some accounts have special requirements that you must meet to take advantage of these types of benefits. 
For example, you might need to make a certain number of purchases each month for your account to be fee-free. Be sure to pay attention to the fine print, so you're fully aware of how to make the most out of your account. 
Bank Accessibility
You also want to consider whether your bank being accessible is important to you.   
Many banks allow most transactions to be completed online or via a mobile app and have reliable customer service representatives that manage questions and concerns well online. But, if you know you prefer visiting a branch, then you want to be sure to open an account with a bank that has one close to you. 
Opening A Checking Account With No Minimum Deposit Is Easier Now More Than Ever
There are many checking accounts available that allow you to get started with no minimum deposit. Once you find the account you want and complete the opening process without making a minimum deposit, you'll experience the benefit of this new way of banking. 
At Atlantic Financial Federal Credit Union, none of our checking accounts require a minimum deposit to open. Along with a $0 monthly maintenance fee, the ability to earn rewards and more convenient perks, we're sure you'll find a checking account that works for you.