The Different Types Of Checking Accounts [Comparison]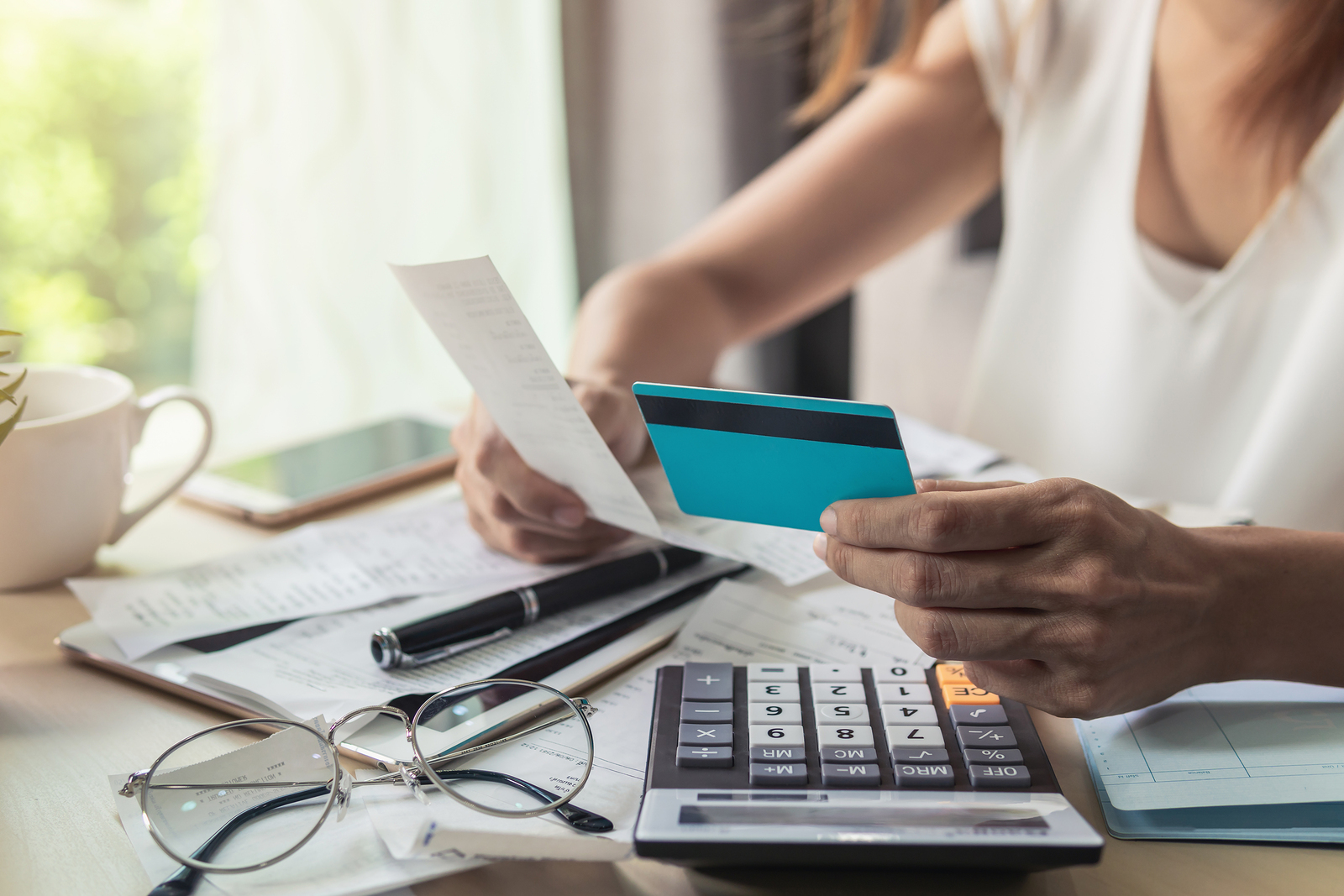 Looking to open a checking account? Before doing so, it's important to understand your options.
Different types of checking accounts offer different advantages and benefits and deciding which one is best for you requires careful consideration before you apply.
Overview Of Various Types Of Checking Accounts
Here's a quick comparison of eight of the most common types of checking accounts.
Standard Checking Accounts
As the name implies, this is the type of checking account that most people think of when they hear "checking account."
Such standard checking accounts enable you to do everything that you expect, such as:
Write checks

Use a debit card

Deposit money

Make withdrawals from ATMs

Pay bills
Depending on the bank, you may need to pay a monthly fee. Sometimes these fees are waived if you maintain a certain minimum balance. Here is a list of the average checking account fees for many of the big banks. Most standard checking accounts pay low or no interest on the account's balance.
Premium Checking Accounts
Aimed at customers who are willing and able to keep higher balances in their checking account, premium checking accounts are designed to reward customers for the higher-than-average balances they maintain.
For example, monthly fees are typically waived, fees incurred at other banks' ATMs are often reimbursed, checks may be provided for free, and interest rates are usually higher than with standard checking accounts.
Some banks and credit unions offer their premium checking account customers discounts on other bank services, such as free financial planning or somewhat lower interest rates on mortgages.
Free Checking Accounts
Many people balk at the idea of paying a monthly fee for the privilege of opening a checking account–and if you're one of those people, a free checking account option may be for you.
These types of checking accounts are free of recurring monthly maintenance fees with no minimum balance required.
Keep in mind, however, that there can still be fees associated with free checking accounts such as out-of-network ATM charges, overdraft penalties, stop check fees and foreign transaction surcharges.
Another factor to note is that many free checking accounts don't pay interest since customers are already reaping the benefits associated with no monthly fee.
Interest-Bearing Checking Accounts
Simply put, interest-bearing checking accounts offer a small return each month based on the balance in your account.
This type of checking account often carries certain qualification requirements such as a minimum average daily balance or direct deposit requirement.
Some interest-bearing checking accounts pay the same interest rate regardless of the account's balance, while others increase the interest rate for higher balances. While the interest rates offered on this type of checking account is almost always less than the inflation rate, it can sometimes match what a savings accounts would pay, allowing you to reap the advantages of both in a single account.
Remember to keep an eye on the monthly fees, however; the money you make from an interest-bearing checking account can easily be wiped out by high monthly maintenance charges.
Learn about Free Kasasa Cash Back
Checking Accounts with Rewards
Less common than the checking accounts above, checking accounts that offer rewards do exist.
For example, some rewards checking accounts provide a small cash back percentage on monthly debit card purchases. Others offer a bonus simply for opening the account.
As always, make sure that you understand and can meet the qualifying activity requirements prior to signing up for a checking account with rewards.
Second-Chance Checking Accounts
In some cases, a person looking to open a new checking account might find themselves ineligible to open a standard type of checking account, often due to bad credit or bad banking history.
Second-chance checking accounts are designed to help these customers start over. In exchange for monthly fees that are typically higher than other checking accounts as well as restrictions such as overdraft prevention, customers are given access to a checking account that performs all the services of a typical checking account.
The restrictions and higher fees associated with second-chance checking accounts don't have to last forever, either. Once you've reestablished a strong banking history with your second-chance checking account, your bank or credit union may deem you eligible to upgrade to a standard type of checking account.
Low-Balance Checking Accounts
In contrast to premium checking accounts and their high required balances, low-balance checking accounts are designed for those customers who need access to a checking account but who cannot maintain more than a small monthly balance.
There are often certain restrictions on such accounts in exchange for allowing such low minimum balances.
For example, you may find that you're limited to writing a small number of checks each month, or your monthly bank statements may only be delivered electronically instead of via mail.
Sometimes these low-balance accounts remove the ability to write checks altogether, requiring that customers use online or debit card payment options instead. A monthly fee may also be required.
Student Checking Accounts
Designed for those who are still in school, student checking accounts–also called minor checking accounts–are meant to be a low-cost alternative to standard checking accounts.
The account holder still has access to all of the common features of a checking account (such as a debit card and the ability to write checks), and no bank history or credit is required. However, the parent who acts as the joint account holder may need to show good credit and strong banking history.
Such student accounts can be available to account holders as early as 13 years old.
Choosing Among Different Types Of Checking Accounts
Whatever your financial needs and situation, a checking account is out there that matches them–and at Atlantic Financial Federal Credit Union, we offer several types of checking accounts that may fit your needs exactly.
For example, if you're looking for an interest-bearing checking account with no monthly service fee or minimum balance required, check out our Free Kasasa Cash account.
On the other hand, if you use your debit card regularly and want an account that rewards you for it, learn more about our Kasasa Cash Back account.