What is a Rewards Checking Account?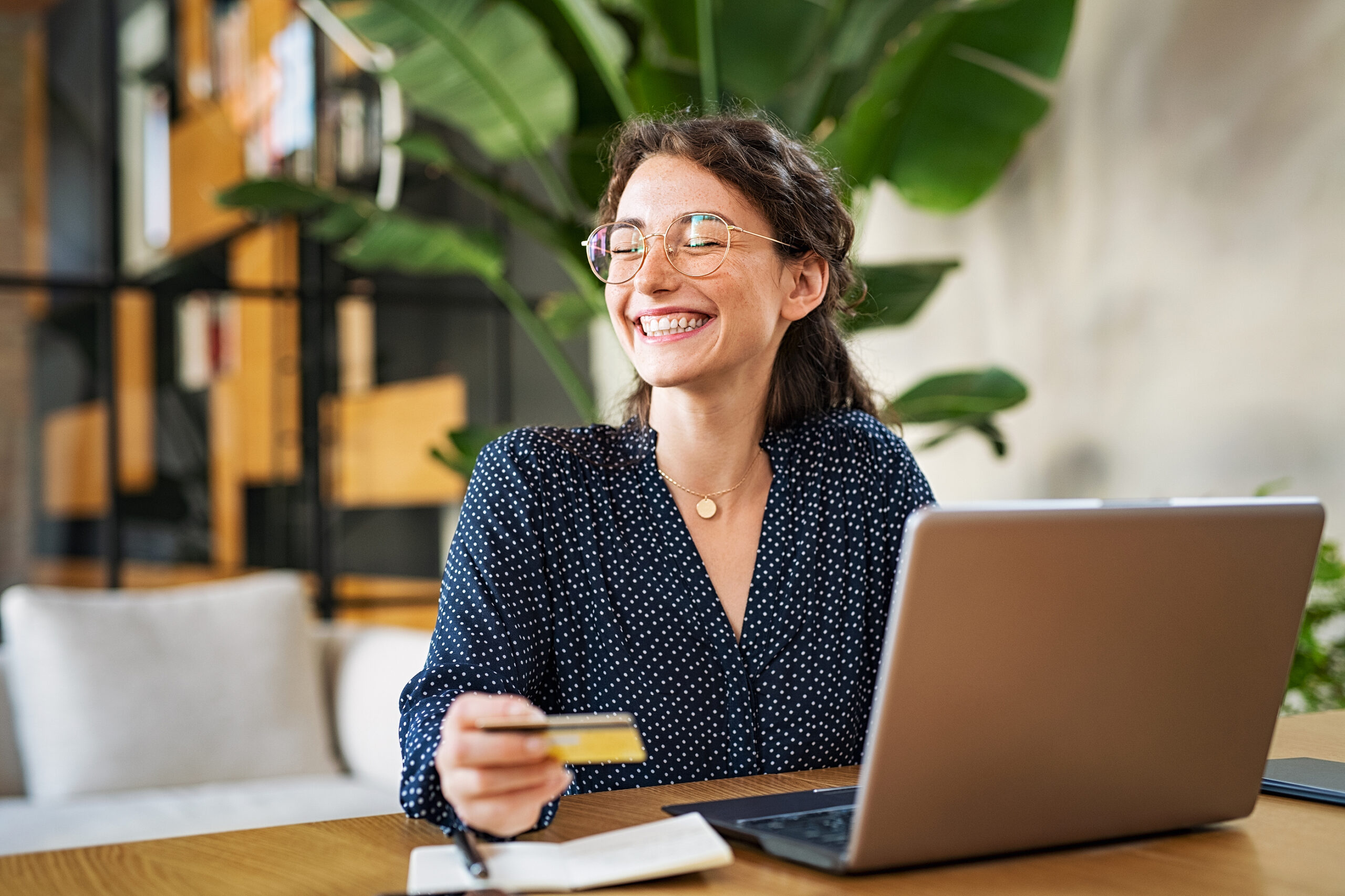 Checking accounts aren't just for paying your bills. They could reward you with cash back perks or help you earn interest toward your balance. Some of the best checking accounts could even do both!
Checking accounts with benefits such as these are known as rewards checking accounts. Keep reading for everything you need to know about rewards checking accounts.
More Power With AFFCU
At Atlantic Financial Federal Credit Union, we provide access to the best solutions for your everyday banking needs to support your overall financial well-being. 
Our three checking accounts give you the power to control your banking needs without worrying about maintenance fees, balance requirements, or penalties. Each of our checking accounts offers monthly cash rewards, giving you the power to save more, earn more, and do more with your hard-earned money.
Our Power Checking, PowerPlus Checking, and Journey Checking Accounts provide competitive monthly cash rewards. We can help you determine which is best for your lifestyle and financial situation. 
As a new member or member adding a new checking account, a debit card will be ordered for you and any joint account members by the representative opening your account. The card ships to you in 7 to 10 business days or you can visit our branch to have an instant issue card created on-site.
Rewards Checking Account vs. Other Checking
One of the best perks of rewards checking is the benefit to earn cash back on all your debit card purchases. We also offer accounts that help you earn high interest on your balance. Our rewards checking accounts offer peace of mind for your finances when it comes to not maintaining a minimum balance or having to pay a monthly maintenance fee.  
Enjoy the convenience of having access to online and mobile banking with all AFFCU accounts. You can manage your account, pay bills online and deposit checks via our mobile banking app. If you still have questions about opening an account, click here to for several questions to ask yourself before opening an account.
Which Account Is Best for You?
AFFCU gives you options when it comes to your checking account. You can choose the one that best fits your needs.
Power Checking
Our Power Checking account is for the member who frequently uses their debit card for purchases and wants to easily earn cash back rewards. You'll receive a Visa debit card with unlimited transactions and no monthly fees. There isn't a minimum balance to maintain the account either!
You'll receive 2% cash back rewards to be earned on all your purchases up to $500 a month when you meet the qualifications of having at least $1,000 total in direct deposits per month. You can achieve this easily by setting up a direct deposit of your paycheck to your checking account. Even better, the direct deposit of your paycheck will be credited to your account a day in advance. You will also need to log in to the AFFCU online or mobile banking app at least once per month.
PowerPlus Checking
Our PowerPlus Checking account is for the member who can maintain a higher monthly balance (over $5,000) and wants to earn a higher dividend rate. There is no monthly fee or opening deposit needed. You'll receive a 3% Annual Percentage Yield (APY) with balances up to $12,000 when you meet the qualifications of having at least $3,500 total in direct deposits. 
You'll also need to be sure to log in to AFFCU online or mobile banking at least once per month for your full reward. If you don't qualify within a given month, don't worry. There aren't any penalties! Plus, you can always get back to earning rewards the next month.
Journey Checking
Our Journey Checking account is for our young adult members (up to age 25) looking to start their financial journey while earning cash back rewards. You'll receive 1% cash back rewards to be earned on all your purchases up to $500 a month without any specific amount needed in direct deposits. Simply log in to your mobile or online account at least once per month and use your debit card to earn cash back rewards.   
We understand you're at the age where establishing good financial habits sets you up for success well into the future. Having the right checking account to help you manage your money is important — opening a Journey checking account rewards you with cash back, making your everyday purchases feel extraordinary.
Choosing the Right Rewards Checking Account
Now that we've covered what a rewarding checking account is and what we offer, make sure a checking account is the best option for you! Read below for more information on why a free checking account may be right for your current financial situation.
What Checking Account Is Best? [Choosing The Right One For You!