How Housing Market Trends Impact Your Home Equity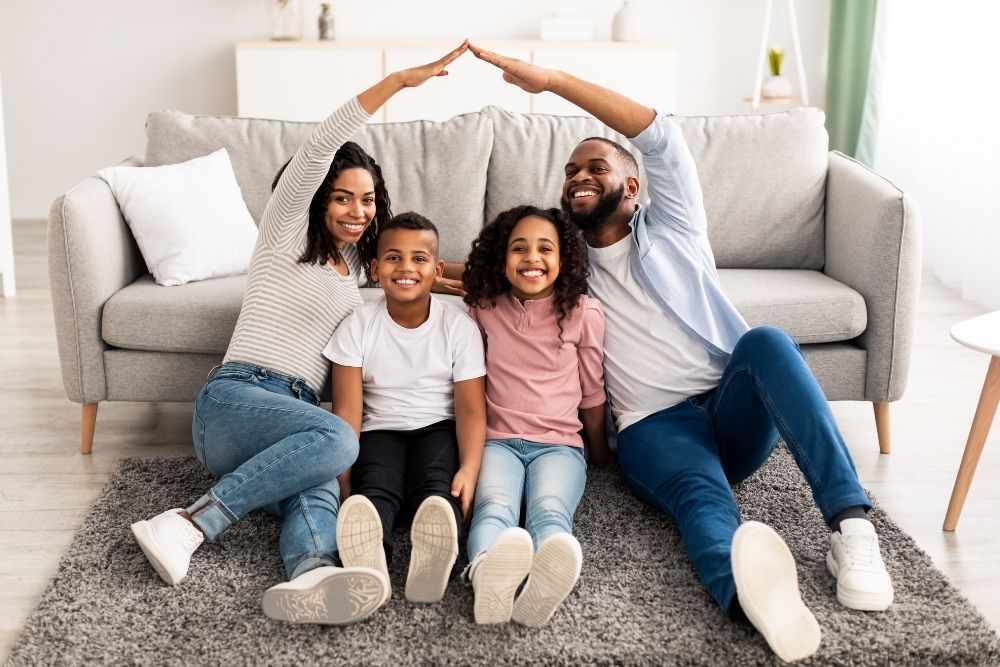 Home equity is the difference between what you owe on your mortgage and what your home is currently worth. Put simply, it is the portion of the potential value of your home on the market that you actually own.
The ability to earn or "build" equity on your investment is the biggest single advantage of being a homeowner. It is also one of the most reliable ways to build long-term wealth. That's why so many people see homeownership as a crucial first rung on the ladder to a better life.
Provided the value of your home is increasing, you are earning equity. Let's take a look at some of the factors that affect the value of a home, and the way these might affect home equity.
The Equity Equation
A big part of building equity is up to you. Choosing to buy in a desirable or up-and-coming neighborhood can lock in years of value. Keeping up with maintenance and repairs also helps to add value to the part of your investment that you own.
House value, and therefore your home equity, also depends on many factors that you do not control. Changes in the quality of the neighborhood, from schools to new zoning laws, can affect the value of your home and your stake in it, and changing demographics and the health of the local economy will affect both the demand for property in your area and the availability of housing stock.
At the same time, broad economic factors like growth, inflation, and lending rates will affect not only housing demand in your area but your own ability to pay down your mortgage. Should housing values stagnate but rates increase, for instance, or high prices prevent you from doing necessary maintenance, the value of the equity you hold in your home could actually decrease.
Good Neighborhood
Fortunately, in our area, the housing market remains robust and looks set to remain so. Despite rising interest rates and high inflation, demand for housing throughout central Baltimore and the northern suburbs remains high.
Strong Demand, Underlying Value
"The Towson/Baltimore/Hunt Valley markets are booming," says James Dickerson, a realtor with the Destination Home Group of Long & Foster Real Estate in Baltimore.
"Millennials are coming of age, and their next step is homeownership. This, and the growing trend of baby boomers staying in their homes even longer than their parents, has resulted in a shortage of homes."
While demand remains strong across central Baltimore, with house prices rising 5.1% in March compared with last year and a median selling price of $210,000, Dickerson says growth is strongest in the northern suburbs.
Heading North
"This is especially true in the Towson/Hunt Valley areas," he says. "This suburban lifestyle is even more appealing with the growing work-from-home trend and has pushed a lot of home buyers out of the city and into Baltimore County."
That trend is clearly visible in Towson, where more than 70 properties changed hands in March alone for a median price of $347,000. Estate brokerage group Redfin rates the area as highly competitive, with properties on the market for an average of only two weeks.
Meanwhile, up the road in the Hunt Valley area, Redfin reports soaring demand pushed prices up 13% year on year, with properties in Hunt Valley/Cockeysville now changing hands for a median price of $740,000.
Look East, Go West
It's not just suburbs in the northern corridor seeing strong growth. The same factors are driving demand eastward along the I-95 corridor in the White Marsh area. Here home prices bumped up to a median price of $562,499 in April, compared with $400,000 just a year ago.
And looking further inland to the Owings Mills area, the median listing home price was $350K in March. That's up 16.7% year on year in what realtor.com describes as a red hot sellers' market as more and more Millennials seek out opportunities to put down family roots.  
What does this all mean for home values?
Ticket to Ride
"Well, it means your house is now the hottest ticket in town," says Dickerson. "As housing becomes more scarce, the value of that property grows — rapidly!"
Dickerson says some homeowners have seen 20-30% appreciation in just two years of homeownership.
"For homeowners, this is great news!" he says. "For home buyers, it's definitely a challenge. But, with the right agent and the right strategy, homeownership isn't out of reach."
As always, the key to accessing the equity market, or putting existing home equity to work, is effective financing, and that's where Atlantic Financial Federal Credit Union comes in.
Putting Your Home Equity to Work
Whether you are a new homeowner looking to get on the property ladder and build prosperity in north Baltimore, or an existing owner looking to refinance, Atlantic Financial Federal Credit Union offers financing solutions that are just right for you.
It also offers equity loans and lines of credit to allow homeowners to leverage the growing value of their property to fund improvements or other major purchases.
As a homegrown credit union serving the needs of consumers in the greater Baltimore area, Atlantic Financial knows what it means to invest in a community and watch it grow.
And we are keen to put out local knowledge to work to help others share in the growing prosperity of our area.
Click below to find out more about options for borrowing against your home's equity.