Planning a Day Trip to the Greater Baltimore Area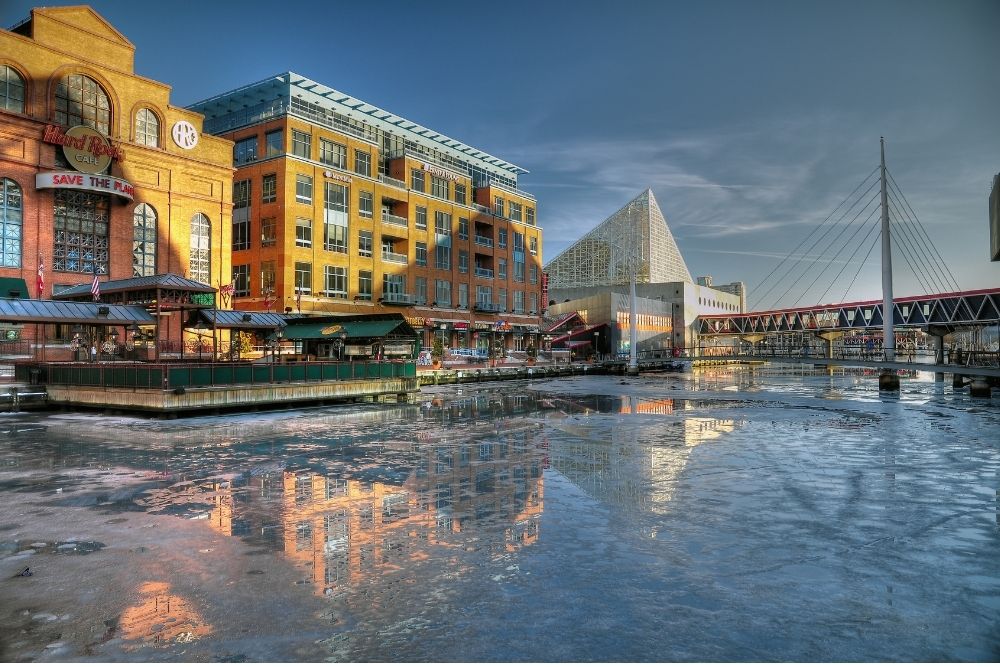 Baltimore is rich in history, delicious food, fun activities, and photo opportunities. For those living within the vicinity, it might be rare for you to get out and experience some of the ventures that tourists actively seek out. For great suggestions your whole family will love, check out our recommendations for a day trip to Baltimore. 
Watersports and Water Activities
Baltimore is home to flat water in its inner harbor. This provides a great base for learning how to do different watersports and seeing the city from a unique point of view.
Rent a Stand Up Paddleboard
Stand-up paddleboarding is not as difficult as it may look. Most boards are well made and designed to keep you balanced and above the water. Stand-up paddleboarding is a great way to align your mind and body and get a great view of the city. 
As a bonus, if you're a first-timer, classes are offered at the Inner Harbor where you can get step-by-step guided instruction. Booking a tour is easy and there are various time slots to choose from! 
Take a Ride on a Water Taxi
Don't think stand-up paddleboarding is for you? No worries! 
Other options may cater to your interests, such as taking a ride on a water taxi. Single tours start at just $16 and include a variety of times of day from sunset to twilight. You can also opt to grab all-day tickets where you can hop on and off any boat to explore the city and avoid the hassle of driving and parking.
If you're planning to come to Baltimore for your bachelor or bachelorette party, you have the option to book a private charter as well. Imagine the party or event you can plan from the water when you have all access. Bringing your fur baby is also welcomed with special doggy cruises that allow you and your pup to enjoy this experience together. 
Book a Baltimore Cruise
Looking for something with flair? Booking a Baltimore cruise is an enticing way to see the city. While touring, you can order a mai tai at their cash bar or keep it simple and order a brew. Either way, this option gives you the power to order a drink and relax while taking in the sights. 
They have a mixed bag of cruises that serve any age. These include historical cruises that share history, city lights cruises that showcase the beauty of the city lit up after dark, and seasonal tours that feature live music and fireworks.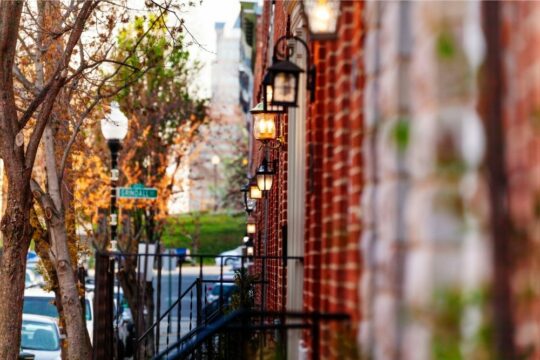 Activities Off the Water
Want to save the water activities for another time? There are plenty of cool excursions to explore within the Baltimore city limits.
Take a Walk Through Historic Fells Point Neighborhood
Once an active shipbuilding port, Baltimore's oldest neighborhood, Fells Point, takes you to what feels like a scene out of a movie. It was founded in 1736 and boasts one of Baltimore's oldest standing residences, the Robert Long House. Tours are provided by reservation only.
As you walk the city blocks taking in the sights and smells once seen by residents and merchants, you will step on the original stone bricks brought over by trade ships from Europe. There is so much to do and see that this neighborhood could be your only stop on a day trip to Baltimore!
Visit The Maryland Science Center
From science experiments to exhibits, the planetarium, and the IMAX theater, The Maryland Science Center is a place to expand your knowledge and re-visit interests held long ago — like dinosaurs! Keeping the young ones in your family engaged through hands-on exhibits and narrated clips, the science center could become a must-stop on your day trip. 
Uncover the Underworld at The Aquarium
The National Aquarium is known for its award-winning habitats. Located in the Inner Harbor, it overlooks the beautiful Chesapeake Bay. Over 17,000 animals call this place home and your family will love learning the ins and outs of water life. The aquarium is a whopping 250,000 square feet of wonder that keeps kids and adults alike entertained for hours.
Explore the American Visionary Art Museum
Art has the power to connect, induce thought-provoking discussions, and inspire. The American Visionary Art Museum is known as one of the most prolific museums in America. Combining art, science, philosophy, humor, and social justice, this museum encourages visitors to look into their humanity and see life through a new lens. 
Plan a Picnic Lunch
Did you know the Star-Spangled Banner was written in Baltimore? Fort McHenry is a national monument on the water and home to the birthplace of the star-spangled banner. Packing a picnic and bringing it here to emerge yourself in history is a great way to spend an afternoon.
Or you can go to Federal Hill Park to bask in the sun with a great view of the city. Before the American Revolution, this site was used for public gatherings. Its proximity to the city, great views, and history make this park a premium picnic spot.
For Fans of Baseball
Are you a baseball fan? Throw on your best baseball cap and mitt and catch a game at Camden Yards, the stadium home to the Orioles. Here you will find the best snacks, hot dogs, beverages, and cracker jacks.
You can also check out Babe Ruth's birthplace before the game and learn about his life through a unique museum experience.
Historic Ships
Baltimore hosts many famous ships like the USS Constellation, a Sloop-of-War Sailing Warship from 1855; the U.S Coast Guard Cutter Taney, a ship built in 1936 that was active in World War II and preset at Pearl Harbor; the Lightship Chesapeake, a ship completed in 1930; and USS Torsk, a submarine that served in World War II.
All of these boats are considered floating museums and highlights of a trip to Baltimore. Visiting gives you a peek into what life was like on a ship and how those before us lived. While you're discovering Baltimore's shops and sights, stop into Little Italy for a sweet treat from Vaccaro's Italian Pastry Shop — you'll thank us later.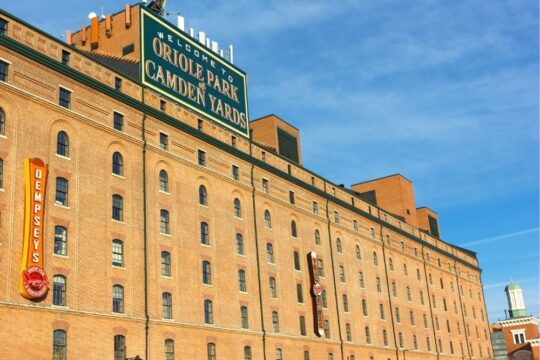 Delicious Eats
All of this touring and sightseeing is bound to build up an appetite! We have some of the best recommendations for you.
Baltimore's Blue Moon Cafe
Are you a fan of rock n' roll? Head to Baltimore's Blue Moon Cafe for a rock and roll breakfast. You will find a variety of breakfast combinations suited for any appetite.
Blackwall Hitch
Do you crave fresh seafood? Blackwall Hitch has locations along the east coast. The Baltimore location features two stories to enjoy the waterfront views. You will find your typical seafood selections here made with flare. The crab cakes and Mahi tacos are highly rated and should be on your radar.
Phillips Seafood
A Baltimore staple, Phillips Seafood is a family-owned restaurant that has been a popular attraction since 1956. Enjoy award-winning crab cakes and a piece of history — not to mention a free appetizer when you subscribe to their email list!
Miss Shirley's Cafe
A local favorite, Miss Shirley's Cafe serves fresh homestyle food with a southern twist. If you're planning a lunch picnic, opt for take-out and bring your food to Federal Hill Park or Fort McHenry as we mentioned earlier.
Mason's Famous Lobster Rolls
Another local favorite, Mason's Famous Lobster Rolls features amazing lobster dishes — rolls, salad, bisque, and more. What else could you ask for?
Day Trip to Baltimore: Turning Moments Into Memories
Believe it or not, this is not all Baltimore has to offer! Take the time to appreciate everything to see and do with your family in this historic city.
Life is all about balance. Planning a day trip to Baltimore doesn't have to break the bank. Planning and keeping a budget gives you the chance to always afford fun experiences and get your eye on the next adventure. 
Click here to learn more about Developing Healthy Financial Habits.