How to Find the Best HELOC Rates in Maryland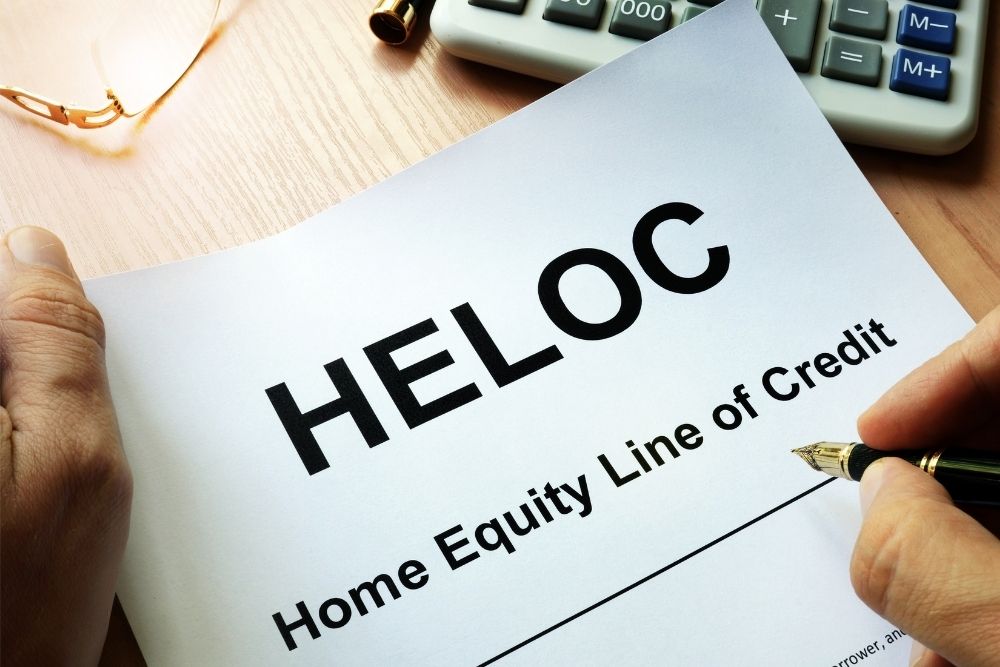 If you live in the greater Baltimore, Maryland area and are thinking about applying for a Home Equity Line of Credit (HELOC), finding the best rates may be easier than you think. But before you apply, it's important to understand how HELOC interest rates work, the factors that affect rates, and what you can do to improve your chances of getting a superb rate.
How Do HELOC Interest Rates Work?
HELOCs have adjustable interest rates, so the rate you pay for the borrowed money will change periodically. The reason HELOCs have variable interest rates is that the draw period—the period the HELOC is active—may last up to 10 years. Because you can borrow at any time during the draw period, the rates change to reflect the current market.
HELOCs also allow you to make interest-only payments during the draw period. Although the interest rate may change during this time, your payments will be low if they only consist of interest. This can come in handy if money is tight. 
Explore More: Home Equity Loans Pros and Cons
How to Get the Best HELOC Rates
Although HELOC interest rates are variable, there are some things you can do to make sure you get the best possible rate. Interest rates are largely determined by the Federal Reserve, the demand for US Treasury notes and bonds, and the rate at which banks lend money to each other overnight.
When making loans to customers, lenders add a margin to the current interest rate. They can offer higher or lower margins to borrowers depending on different factors. Low-risk borrowers are usually offered the best (meaning lower) rates. The following are several things you can do to make sure you get the best HELOC rate.
Maintain a Good Credit Score
Your credit score is a major factor to determine the HELOC interest rate you will get because it's a good indication of how well you handled your debts in the past. Lenders consider people with high credit scores (meaning good) to be less risky. Because of this, those with high credit scores are usually rewarded with lower interest rates.
It's easy to find out what your score is if you aren't sure. You are entitled to receive free annual credit reports from each of the three credit bureaus (Equifax, Experian, TransUnion). But be sure to review your credit reports for errors. If you find an error, you can dispute it with the reporting bureau and possibly even have it removed.
Pay Off Debts
If you have a lot of debt when you apply for a HELOC, it might prevent you from qualifying. The more debt you have, the more likely it is that you could default on something. Also, if you do qualify for a HELOC with a high level of debt, you could be charged a higher interest rate.
When evaluating your current debts, lenders use a metric known as the debt-to-income (DTI) ratio. Determining your DTI ratio is very easy. You simply add up all of your current debts and then divide the sum by your income. Lenders prefer to see DTI ratios no higher than 40%.
If your DTI ratio is high, you may be able to reduce it before applying for a HELOC by paying off some of your debts. Credit card debt is usually the easiest to tackle. You can also save money on the high interest that credit cards charge by paying off those debts. 
Employment History
When you apply for a HELOC, your lender will check your employment history to make sure you can repay the money you borrow. If you have a lot of gaps in your history, it might indicate to them that you could have trouble making your payments. The increased risk could result in a higher interest rate.
Go with a Credit Union 
One of the easiest ways to get the lowest possible interest rate on a HELOC is to go with a lender that charges low rates—like a credit union. Credit unions are now very common and most have membership guidelines that are easy to qualify for.
There's a simple reason why credit unions often have the lowest rates, which is because they are structured as not-for-profit organizations made up of member-owners. Every member is an owner with voting power. 
Credit union's do not have shareholders demanding profit expectations for high investment returns. Therefore a credit union's sole purpose is to serve the interest of its members, allowing them to concentrate on offering exceptional customer service and the lowest interest rates and fees possible to their members.
Banks, on the other hand, are for-profit organizations that are expected to earn a profit for their shareholders. In addition to paying higher interest rates, when you borrow from a bank you may also have to pay more (or higher) fees than you would with a credit union. Also, HELOC fees vary depending on the lender, so a few that you may have to pay with a bank include:
     

Appraisal fee

     

Closing costs

     

Non-usage fee

     

Application fee

     

Check writing fee

     

Annual maintenance fee

     

Penalty for early payment
Explore More: Most Common Ways to Use a HELOC in Baltimore, MD
HELOCs with Atlantic Financial Federal Credit Union
If you are looking for a financing option that gives you the opportunity to borrow the money you need when you need it, Atlantic Financial Federal Credit Union offers a competitive HELOC for people living in the greater Baltimore, Maryland area.
With our HELOC, you may be able to borrow between $15,000 and $200,000. The amount depends on the equity you have in your home, your credit score, and other factors. Our interest rates are competitive and flexible repayment terms of up to 15 years are available.
Withdrawing the money you need with our HELOC is also very easy. Several convenient options are available including writing a check, using your debit card, and withdrawing from an ATM. The closing for our HELOC can be done online using a secure digital process if you don't want to spend time traveling to a branch.
You may be closer than you think to obtaining a flexible line of credit to suit your borrowing needs. Learn more about our HELOCs below.