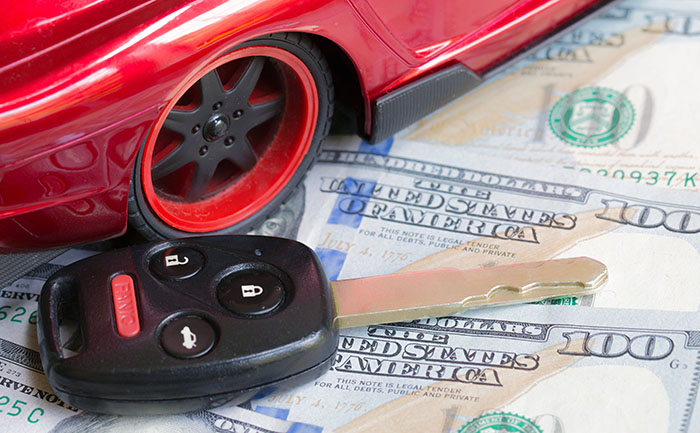 You're ready to buy a new car. You've worked hard to get a down payment together. Your credit score is as high as you can get it. Now what?
You may be tempted to head straight to the dealership to pick out a car. But, before you do that, it's important to have a solid understanding of how car loans work.
Understanding How Car Loans Work
Car loans are available to you from a wide range of sources, and each offers different rates and terms. It's up to you to determine which loan is right for your individual goals.
First and foremost, among all of the options available to you, it's important to get a car loan that's affordable. It needs to be a payment you can make easily within your monthly budget.
One of the biggest factors impacting how much you will pay monthly is the interest rate on the loan. For this reason, when you shop for a car loan, turn to lenders willing to provide you with a lower interest rate when possible.
Sometimes, car dealerships offer car buyers loans. These can be a good option for some people. They seem very accessible and easy to obtain. However, this is not the only option, and it may, in fact, be one of the most expensive.
Talk to your credit union or another lender to find out if you qualify for a loan through them as well.
Learn more about auto protection services that can help you pay off your loan in the case of accidents or theft.
Factors To Think About When Considering How Car Loans Work
When obtaining a car loan, you must focus on the details.
Even if you are unsure how much you would like to borrow, your credit union can provide you with insight into how much you qualify for based on your credit score and income. Request a quote. Then, compare the details of each quote to find the loan that's right for you.
Here's what you need to look for in car loan offers.
Interest Rate
This is the amount the lender charges you to provide you with a car loan. The lower it is, the less you pay.
Interest rates are often dependent on credit qualifications. Those with a good credit score qualify for a lower rate. Always ask for the lowest interest rate possible. Negotiate this term. The interest rate is expressed as an APR, or annual percentage rate.
In short, you want the lowest APR car loan you can obtain.
Total Amount Borrowed
How much you can borrow depends on your credit qualifications as well as your income. The lender wants to be sure you can make your payments easily and on time.
When comparing car loans, ask the lender for what you believe you will need to spend to buy the car you want. Or, the lender can provide you with a range based on your qualifications.
Loan Term
This is the length of time you will have to repay the car loan.
A loan term that's shorter is best because it reduces the amount of time interest will build on the loan. But, a shorter term increases your monthly payment. It is best to find a balance here.
Choose a loan with the lowest term possible that still creates a monthly payment within your budget. Loan terms are generally between 36 months and 72 months. Other options may be available to you.
Down Payment Requirements
Some lenders require a downpayment; others do not.
However, in all situations, making a down payment to buy the car reduces how much interest applies. In other words, a down payment means you'll pay less for the car.
Compare car loan terms carefully. Not all lenders offer the same features. The more you know about how car loans work, including down payment requirements and other applicable fees, the better.
Tips For Comparing Car Loan Quotes
Now that you know how car loans work, the next step is to request a quote from a lender to compare your options.
Here are some tips to keep in mind when looking at various car loans:
Car dealership loans and online loans may be an option. However, you should talk to your credit union first. If you have a relationship with them, they are likely to offer you a lower interest rate.
Learn the details of the loan. For example, you may want the option to pay off the loan before the term expires. If so, be sure there is no prepayment penalty.
Find ways to reduce your costs. For example, if you have a trade-in vehicle, this reduces the amount you have to pay to buy a new car. It ultimately helps you secure a lower monthly payment on your new loan.
Be aware of long-term loans. This can create a very affordable monthly payment. You may even feel this is ideal to help you buy a more expensive car. However, long-term loans can be worrisome if the value of the car is very little by the time you finish paying for it.
Consider a co-signer. This can help you qualify for a lower interest rate car loan. If you have a credit score that's lower than average, a co-signer can aide in the qualification process.
Knowing How Car Loans Work Before Hitting The Dealership
Work with a lender willing to help you compare options to find the most affordable car loan for your needs.
It is never ideal for you to simply choose the first loan you find from a car dealership.
In many cases, it's a wise decision to turn to your local credit union for more options, flexibility, and affordability.