Online Shopping Safety Tips: Nix Cybercriminal's Naughty Plans This Holiday Season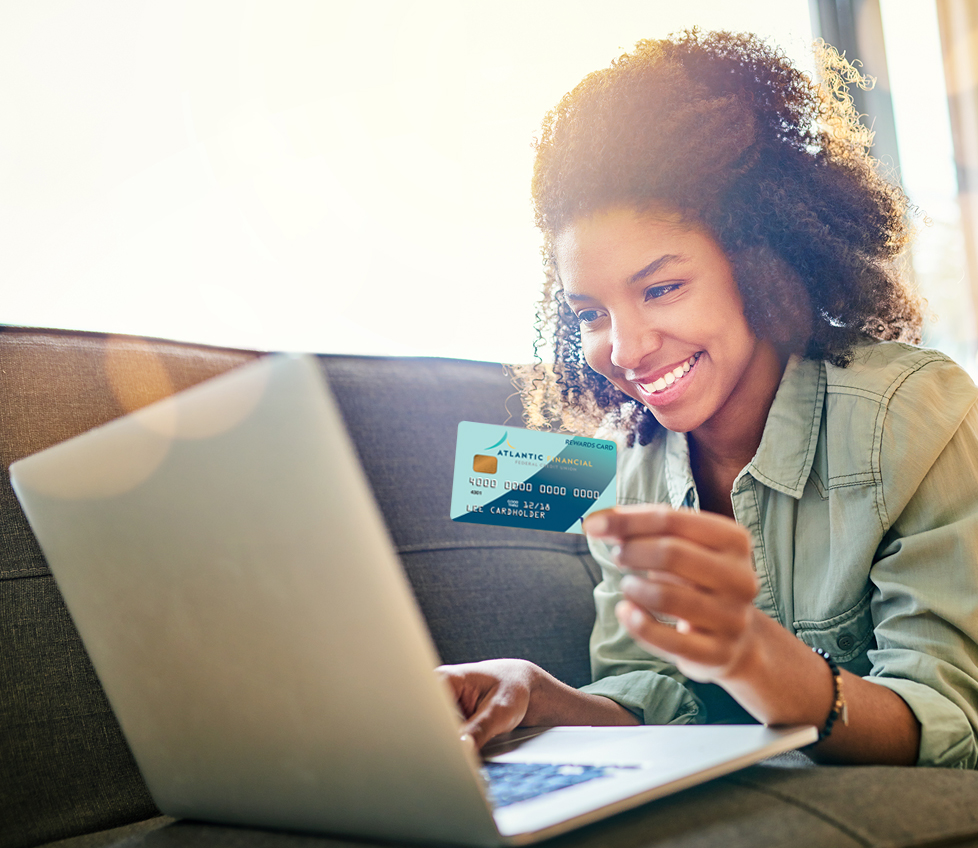 By Tracy Scott
It's hard to believe the holiday season is once again upon us. The good news is that this year you're prepared. Your list is complete. You've checked it twice. Now, you're ready to complete your online holiday shopping for everyone who's been nice.
Unfortunately, this is not only one of the busiest times of the year for retailers, but it's also one of the most lucrative for cybercriminals. They know most of the country will soon be hurriedly making purchases both in-store and online. Fraudsters take advantage of distracted consumers by attempting to intercept personal data used to process online transactions.
So, before you enter your credit card number and place your online order, there are a few things you should know to prevent fraudulent purchases on your account. Online holiday shopping can be fun and carefree if you follow these safety tips.
Pay attention to each one to reduce the risk of fraud and theft when shopping online this holiday season.
HTTPS is a Must
You're at your favorite retail website ready to enter your credit card information. You likely didn't notice whether or not the entire site migrated to "https" within the past few years. Double check. Do you see "https" in the web page URL? If the "s" is missing, then you are not on a secure website, or you are not on a protected webpage. HTTPS stands for Hyper Text Transfer Protocol with Secure Sockets Layer (SSL) and it's a big deal.
The Secure Sockets Layer (SSL), confirmed by the appearance of "s", means that the information entered on that webpage will be encrypted when transmitted online. It's a must for online shopping sites.
Another tell-tale sign of security is the small lock icon next to the web address. The padlock should appear on any webpage that requests your credit card information or password.
Privacy Please
While waiting for your flight to Seattle, you realize that you forgot to purchase a gift for Aunt Mary. No problem. Click "settings" on your mobile device, search for available wi-fi networks, and like magic you have free airport internet. Your gift is scheduled to arrive within two days. Problem solved.
Don't breathe a sigh of relief just yet. Your problems may just be beginning. Savvy tech criminals can intercept free wi-fi with ease. Using complimentary internet services provided by your favorite coffee shop, library, airport or restaurant can leave you vulnerable. Thieves target these places waiting to steal passwords and debit or credit card information.
To make purchases safely online, use your secure internet connection at home or a VPN (virtual private network) on your mobile device. A VPN encrypts data and protects it from potential hackers. Also, don't skip patch updates of security programs on your home devices. If you ignore updates, it's like not having the protection on your device at all.
Keep Passwords Strong and Varied
Strong passwords are necessary for all of your accounts. Make sure that your password contains a mix of at least seven uppercase, lowercase and numeric characters. Weak passwords such as pet names, birthdates or "password" are cracked with little effort.
Use a different password for each account. If a data breach compromises your login information, the same password may be used to access your other accounts. Once thieves have this information, they can log into your account, fill the shopping cart, change the address and have the items shipped to them.
Familiar Is Not Boring
It may be tempting to venture out to new retailers this time of year. Experiment with new online shopping retailers when you have time to confirm their authenticity not when you're in need of a last minute gift. You may find that a new retail site requires your date of birth or social security number as part of the checkout process. There is never a time when this information is necessary to make a purchase.
Stick with familiar retail websites for holiday purchases.
Email Scams Aren't Seasonal
Year-round, scammers rely on victims falling for deals that are just too good to be true. However, an uptick in this activity occurs during the holiday season. Unbelievably hot deals on coveted items are a typical way that scammers lure unsuspecting victims.
Emails touting deep discounts on popular items flood your email inbox. These bogus emails invite you to click on a sales link which activates malware. From there, your every move is tracked including when you enter your credit card number, login and password data at retail websites. Alternatively, links within your email can take you to fake sites masquerading as retail giants to gain your personal information.
Don't access retail shopping sites from email links.
Skip New Shopping Apps
Shopping apps claiming to save time by searching for the deepest online discounts often pop up in mobile app stores as the holiday shopping season picks up steam. These apps look legitimate and may even be offered at no cost but are often only phishing to gain your personal information. They count on consumers to download the app, which tracks online activity, so they can steal account numbers and passwords used to make online purchases.
Check Your Account Statements
Small charges on your account could be a sign of fraud. Criminals will sometimes charge nominal dollar amounts over the course of several months before they hit you with a large purchase. Review your account statements in January and February to identify any unusual charges and report them immediately.
Protect your finances this season by shopping online with a Visa Credit Card or Visa Debit Card from Atlantic Financial Federal Credit Union (AFFCU). You can have the sense of security that comes with knowing we're in your corner to help stop fraudulent activities on your account.
Shop with ease knowing AFFCU's Card Fraud Alerts are working to protect you. Card Fraud Alerts will send you real-time notifications of suspicious activity on your account. Simply confirm the transaction is authorized and AFFCU will note that the card is safe for continued use. This helps stop fraud in its tracks. Account holders will receive convenient alerts by text and/or automated phone call. Don't let thieves steal your holiday joy. Apply these tips and use an AFFCU card to shop with confidence this season and all year 'round.