How Do I Get A Car Loan? [The 2022 Guide]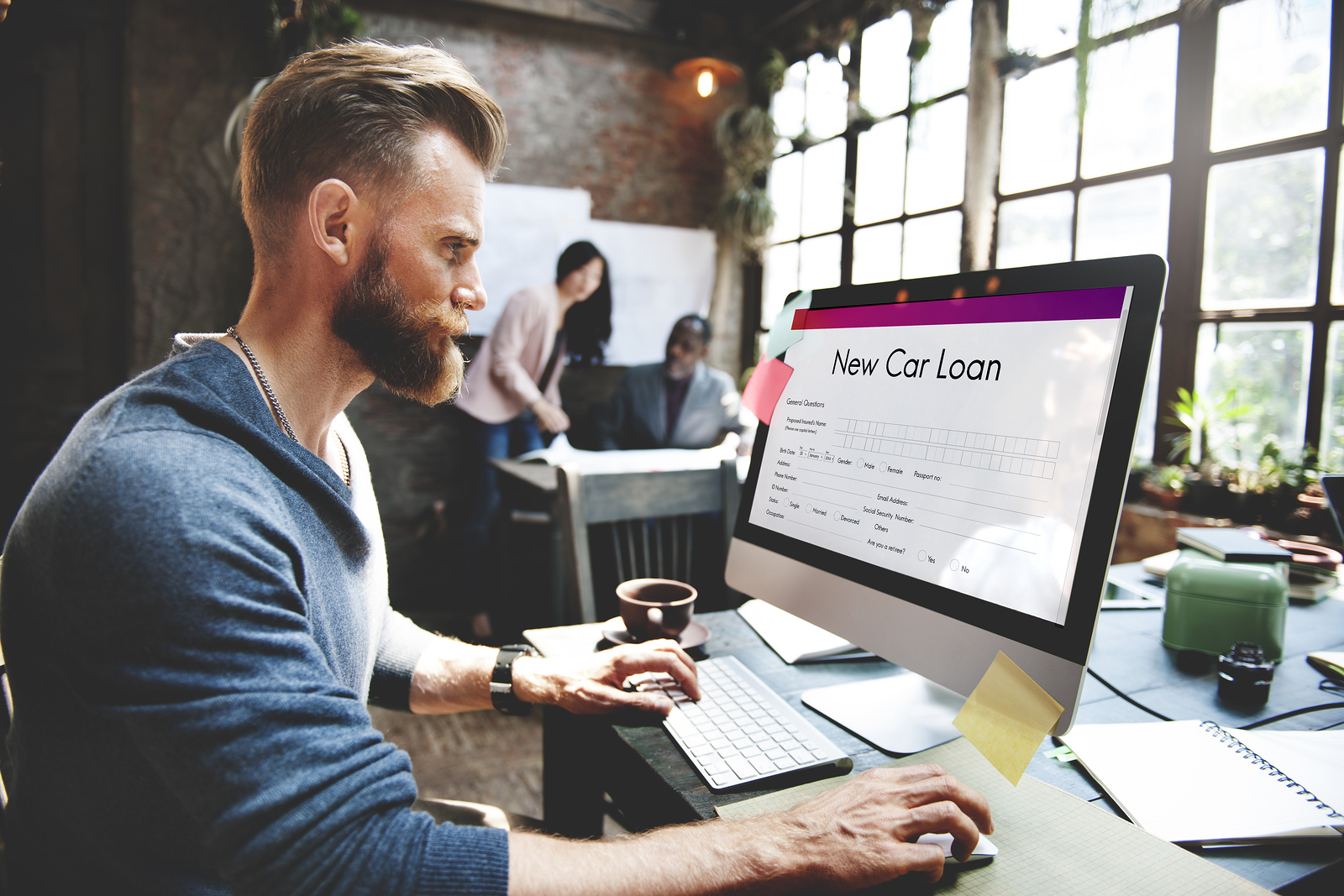 Maybe you're ready to purchase a new vehicle, or perhaps you've just started the research process. Either way, if you plan to finance the cost of your car you might be asking yourself "how do I get a car loan?"
This is a key question to ask because understanding the car loan process will help you select the best lender, qualify for the most favorable terms, and have an excellent overall experience. 
Keep reading to get a detailed overview of the car loan process, from preparing your credit to signing on the dotted line.  
Review Your Credit Report
Before you apply for a car loan or even start researching lenders, you want to review your credit report. You can consider this the pre-work that will set you up for success. Whether you qualify for an auto loan and the terms for your loan will vary significantly based on your credit score. 
If you can, review your score a couple of months before you start applying. This will give you time to make corrections to your report, make additional payments to creditors, etc. so you can increase your score.
The higher your credit score, the more favorable your auto loan terms will be. 
Research Lenders
Once you take steps to improve your credit score, it's time to decide what lender you want to work with. Your four options are a credit union, bank, online lender, and dealership. 
Each option has advantages and disadvantages, but here's a general synopsis. 
Dealership
Dealerships allow you to get your vehicle and financing at the same time and place, so it's a one stop shop. They can provide special finance offers for model year vehicles, but their interest rates are generally the highest. 
Online Lender
Getting a loan from an online lender allows you to shop around and compare terms for your auto loan. 
The quality of an online lender can vary greatly, so be sure to do your research and read reviews from borrowers about their services. You can look forward to a company being more flexible with financing options, so if you have any credit, income, or employment issues, you may have luck with an online lender. 
Bank
Banks have stricter requirements when qualifying for an auto loan. 
The final approval of your loan will be dependent on factors such as the type of car you get and the age of the vehicle. You'll have the most success getting a loan from a bank if you have excellent credit and your vehicle is relatively new with low mileage.
Credit Union
A credit union offers you the best of all three other options. 
Credit unions are known for providing excellent customer service, and as a not-for-profit financial institution, they keep rates low for members. There's no need to fret if you have a lower credit score or some blemishes on your report. Credit unions will work with you, within reason, to find the financing you need to get the car you want. 
Apply For Your Loan
Once you decide on your lender, it's time to apply for your car loan. 
Here are some terms you'll want to keep in mind when applying for a loan:
Annual Percentage Rate (APR)
Your annual percentage rate is the amount you pay over a year to borrow the money from your lender. It's expressed as a percentage (ex. 4.5% APR). The higher your APR, the more you will pay monthly and over the life of your loan. 
Loan Term
Your loan term is how long you will pay for your loan. Options generally range from 36 months up to 84 months. The longer your term, the lower your monthly payment will be. However, your interest rate will increase, so you'll pay more throughout your term. 
Down Payment
Your down payment is how much money you pay upfront towards the cost of your vehicle. A down payment reduces the amount you have to borrow, which also lowers your monthly payment. 
Taxes & Fees
Along with paying for your car and interest, you will also be responsible for paying taxes, dealer fees, and other costs.
To complete the auto loan process, you need to provide details that include your social security number, salary, and other debts. 
Get Pre Approved
A credit pre-approval requires a "hard" credit pull which provides the lender with a comprehensive view of your credit. Keep in mind that a hard hit will temporarily lower your credit score, but you will have a reasonably accurate idea of your interest rate and the amount you qualify for without completing the full loan process. 
If you're going to shop around for an auto loan at multiple lenders to find the best rates, you should complete all of your applications within 14 days. Doing so reduces the impact on your credit score by counting all inquiries as one. 
Determine Your Budget & Select Your Car
Once you have a preapproval, you can set your budget and select the car you want. 
Just because you qualify for a set amount, it doesn't mean you can afford to purchase a vehicle at that price point. Remember you will need additional funds to cover your taxes, fees, and any applicable maintenance plans or warranties. 
Also, you don't have to choose a vehicle close to the amount you qualify for by any means. Ultimately, you want to select a payment you feel comfortable making each month. 
Once you set your budget, it's time to select your vehicle. 
Just so you don't have any surprises during the purchasing process, be sure to find out if there are special loan considerations to keep in mind. Some lenders require that you work with specific dealers or your car has to be a certain age. Having this information in advance can keep you from selecting the vehicle you love then discovering that you don't qualify for it. 
Some lenders offer help as you shop for a car. They may have a network of approved lenders to make auto financing as smooth and affordable as possible. AFFCU's car buying services, for example, include a network of certified, pre-screened dealers, as well as powerful research tools that help you do your market research on the right car for you, or the trade-in value on your existing car.
Even better, through our partnership with TrueCar, you can conveniently compare and research different cars online. If you want to sell your current car, getting started is as simple as entering in the license plate number, VIN, make, and model to get an instant value estimate.
Finalize Your Loan
Getting a preapproval doesn't finish the process of getting a car loan. Once you select your vehicle, it's time for you to finalize your loan with your lender. 
You should contact your lender to figure out how to complete the car loan funding process.
Once you sign your paperwork, your loan is secured. Be sure to make your payments on time each month so you can continue to build a stable credit history.
How Do I Get A Car Loan? Time To Take Action!
Now that you know the process of getting a car loan, it's time for you to complete the steps to make it happen. 
You may still have some questions or want additional information about the car loan process, and AFFCU is here to help you at every stage of your journey. 
Here are three more resources that might be beneficial for you: