Credit Smart Moves for the New Year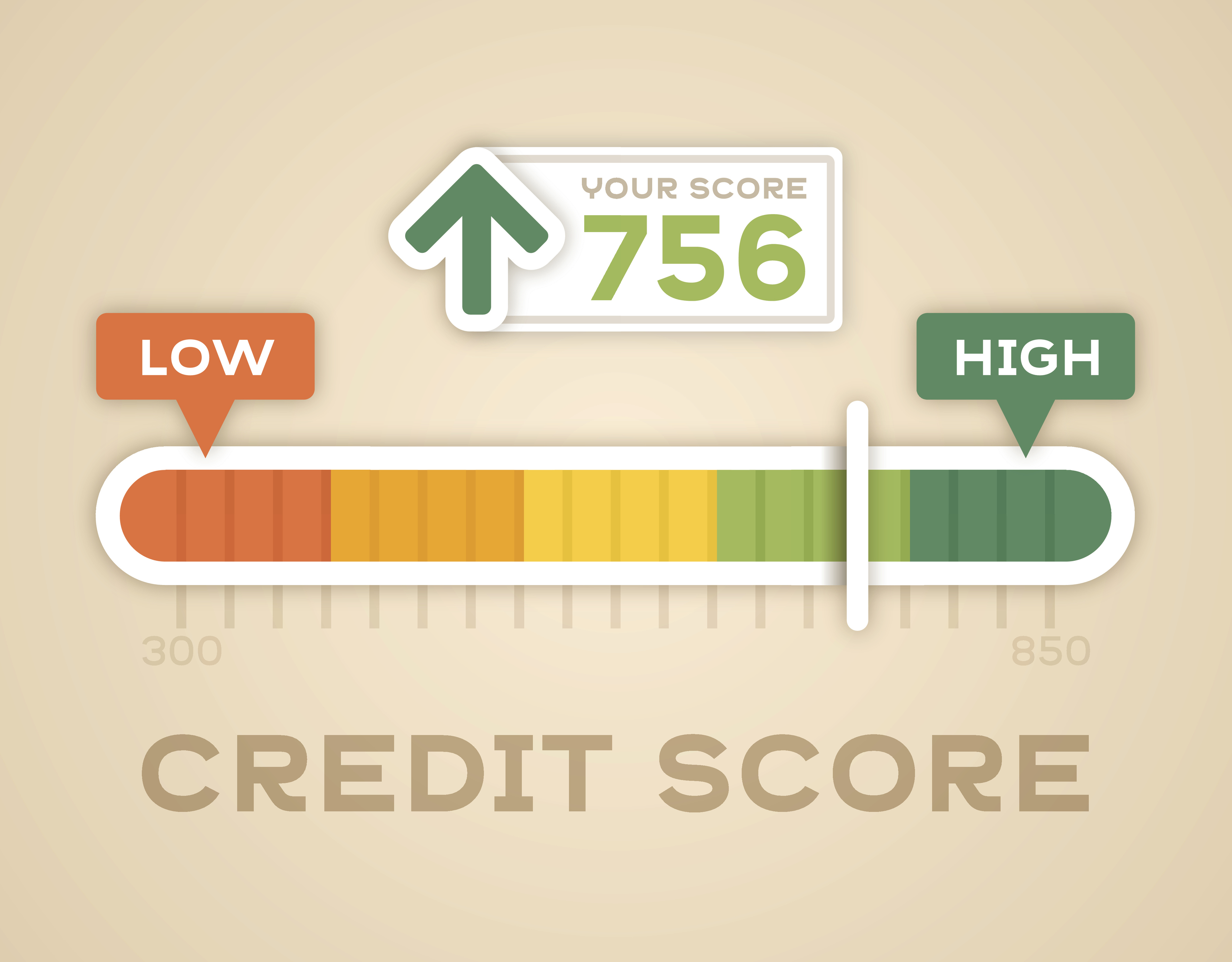 By Tracy Scott
Did you know your credit history has a significant impact on your financial health? A good credit history can save money in the short-term by keeping the cost of borrowing down. Over the long-term, it can help you put money that would have been otherwise spent on high-interest rates toward other financial goals such as your retirement or a second honeymoon.
Since good credit can result in lower interest rates and the most favorable terms on auto loans, mortgages, private student loans, and personal loans, consumers should do everything they can to keep their credit rating in the best possible shape. Many Americans are surprised to learn that their credit history can also influence upfront costs for cell phone services, utilities, insurance rates, and even whether they're offered their dream job.
If you're planning on making a major purchase soon or working on improving your fiscal fitness this year, be sure to make these smart credit moves to take an average credit score and improve it over the coming year.
Annually
Order Your Credit History Report
Your credit history report data is used to figure your credit score so you must know what is impacting your credit score before you can do anything about it. The score is a three-digit algorithmic representation of your credit behavior as recorded in your credit history report. The higher the digits, the better. The higher the credit score the lower the perceived risk for the creditor in authorizing new credit in your name.
A copy of your report is available at no cost from each major credit reporting bureau ( Equifax, TransUnion, and Experian). You can request a free copy once every 12 months at AnnualCreditReport.com. Once you have the report in hand, review it for accuracy. Do all accounts belong to you? Are accounts older than ten years still being reported when you've confirmed that they should have been removed? Report any inaccuracies on your report using each agency's dispute procedure.
Confirm Your Current Credit Score
FICO® and VantageScore are the most commonly used credit scoring providers. Consumers may also access their scores by:
Reviewing your monthly credit statements. Some credit card and auto loan companies are now listing the score on customer's monthly online or paper account statements.
Contacting a non-profit credit counseling agency since they often provide a free copy as part of their services to help with debt management.
Purchasing your score directly from the major credit reporting bureaus or credit scoring agencies. Buy your FICO® Score at myfico.com. Your VantageScore is available for a fee through Experian and TransUnion.
Your VantageScore is available for free as part of other services sold by certain credit monitoring services.
Contrary to popular belief, your credit score is not lowered when you check your credit.
Set a Credit Score Goal
Establish how many points you want to raise your score based on your current rating. Generally, scores range from 300 to 850 but can differ based on the credit scoring versions or models used by each agency.
For example, a "good credit score" as determined by FICO® will vary depending on which credit bureau was used to pull your credit history. Creditors may report your credit behavior to one or more of the major credit reporting bureaus.
Credit Reporting Bureau Used: FICO® Score
Equifax: Very Good = 734
TransUnion: Good = 720
Experian: Good = 724
Monthly
Always Make Timely Payments
A history of late payments can make your credit score sink fast. Even a 30-day late payment can bruise a credit score. Payment history is the most significant factor impacting your credit since it makes up 35% of your overall credit score. Set yourself up for success by signing up for automatic payments from your credit union account. Alternatively, set up electronic payment reminders with your creditors if you'd prefer to make manual payments.
Keep Credit Usage Low
Credit bureaus recommend consumers keep balances to no more than 30% of the available credit balance.
Don't Close Old Accounts
Your experience with credit matters. If you maintain a credit account for an extended period, potential creditors view you with less risk and your credit score likewise benefits.
Mid-Year
Monitor Your Progress
Check on your progress toward increasing your credit score. If you've paid your bills on time and paid down a significant portion of your credit card debt, then you should begin to see improvements in your credit score.
This is also an excellent time to review your credit history report for any unusual changes since your last review. If your identity is stolen and new credit is established in your name, it will likely show on your credit report. Alert each credit bureau and follow their process if you are a victim of fraud or identity theft.
If your credit is poor or average, you can turn things around. Start the new year off on the right financial footing by taking the actions referenced here to improve your credit. Your financial future depends on it.