What Does A Pre-Approved Car Loan Mean?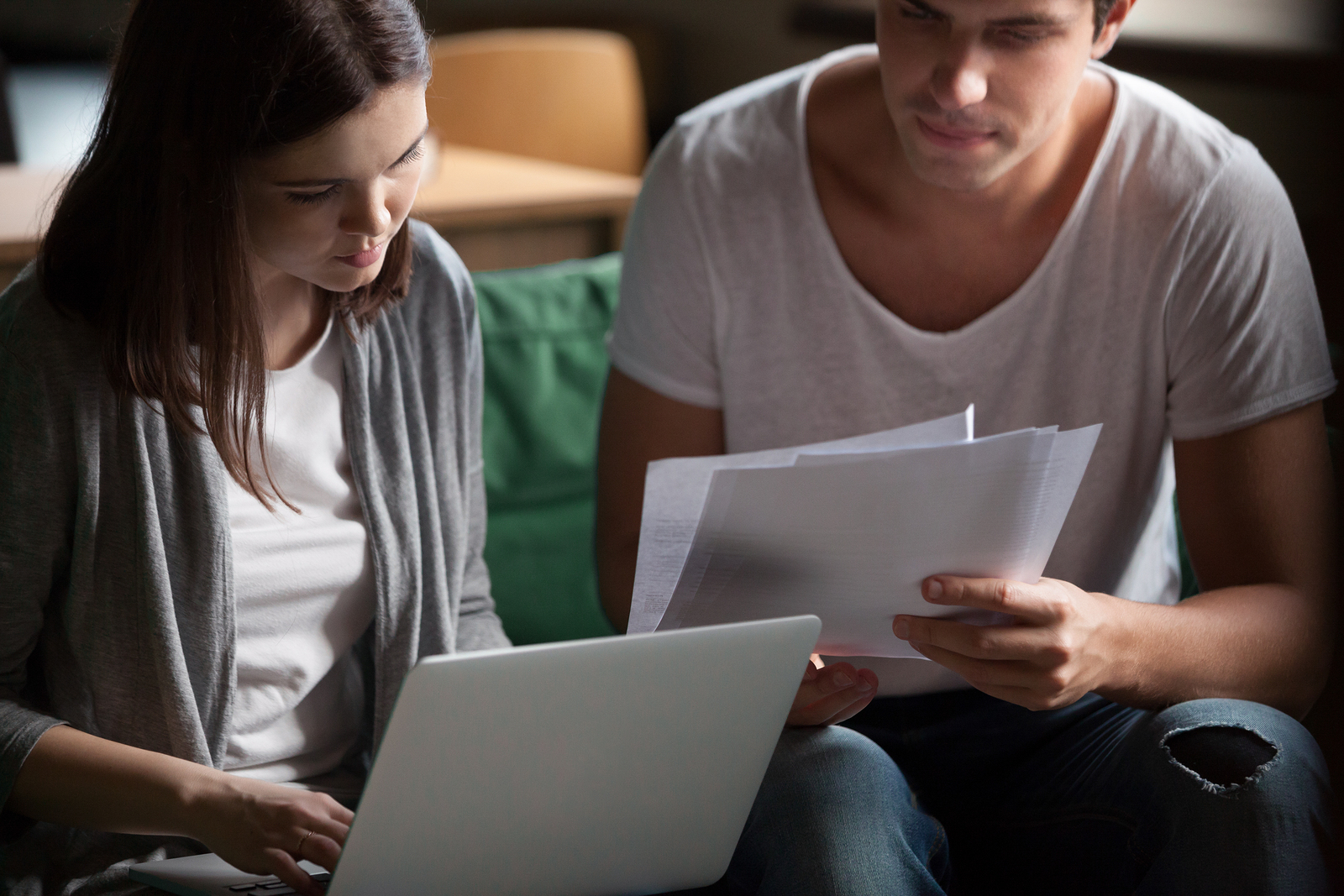 When you want a car loan, going through the pre-approval process can significantly improve your car buying experience. With this paperwork in hand, you can walk into a dealership, and the salespeople will take you seriously. 
But why? What does a pre-approved car loan mean? How do you get pre-approved for a loan? How does it help you with your search? Keep reading to find out. 
What Is A Pre-Approved Car Loan?
When you get a pre-approved car loan your potential lender reviews your credit profile along with all required documentation. You're then provided with conditional approval. 
You complete the pre-approval before you go car shopping so that you have an idea of your vehicle budget in advance. The car dealers will also take you more seriously when you have a pre-approval. This is because they know it's more likely that you will have the funding needed to purchase a vehicle if you find one that you like.
How To Get A Pre-Approved Car Loan
To get pre-approved for a car loan you need to take a few steps. Reviewing your credit report, researching lenders, and finally, applying are your objectives throughout the process. If you fail to do your due diligence here you could reduce the likelihood of getting pre-approved. 
Review Your Credit
Before you apply for pre-approval, you want to review your credit. Check with the lenders you're considering to see if there is a minimum required credit score. Then ensure that your credit meets that threshold. 
Also, check your credit report for errors or anything that you can do to increase your score. Your credit score relates heavily to your interest rate, which will impact your monthly payment. That's why taking the extra time to review your credit can be very beneficial. It's recommended that you check your report a couple of months before applying for a car pre-approval so there's time to make necessary changes.  
Determine Your Lender & Apply
Next, you want to decide the lenders you want to apply with. The most common options are a bank or credit union, but some online lenders offer a pre-approval option as well. 
Apply with a few lenders before making your decision. Doing so allows you to compare your interest rate, the amount you qualify for, and other loan details. As long as all applications are completed within a 14 to 45 day period, there's only one hard inquiry on your credit report. 
This way you can shop around for the best loan option without it having a significant impact on your credit score. 
What you need to complete the pre-approval process will vary based on the lender, but here are a few common requirements.
Proof of Identity and Residence
You will need to verify your identity. The documentation you provide might include a license, government-issued ID, or passport. You will also need proof of residence. Your driver's license is generally sufficient. 
Proof of Income
Part of the pre-approval decision is based on your income since your lender wants to be confident in your ability to repay the loan. Your lender will want proof of your income along with your gross monthly income or annual salary. You can generally provide evidence in the form of a pay stub or tax return. 
If you are self-employed, you will want to be prepared to show your business tax returns.
The application for a car loan pre-approval is typically effortless and straightforward. After you complete your application, you could receive a decision almost instantly or within a couple of days, depending on the information provided and your potential lender's process. 
Once you have your pre-approval, it's time to start shopping for your next vehicle. Keep in mind that a pre-approval only lasts for 30-60 days on average. You don't want to take too long finding a car, or you'll have to complete the pre-approval process again. 
Benefits Of Getting A Pre-Approved Car Loan
There's a reason why getting pre-approved is so common and highly recommended to make your car buying process more enjoyable. Here are three benefits of car loan pre-approval. 
Select The Best Financing
When you get pre-approved for a car loan, you don't have to get your financing through the dealership. They are known for offering the highest interest rates compared to other available options. Instead, you can take your time to review your options and select the best financing based on your credit and income. 
Determine Your Budget
There's nothing worse than finding the car of your dreams and realizing in the financing office that you don't have the credit history or income to qualify, or that the price exceeds your budget. 
Instead of being blindsided at the dealership, you can start your car search, knowing exactly how much you can afford. Save yourself the headache and save the auto salesperson time by narrowing down your vehicle selection in advance. It's a win-win for everyone. 
Negotiate At The Dealership
Another benefit of having a pre-approval is that you can negotiate with the dealer to get the best pricing for your vehicle. 
When you have a pre-approval, you act as a cash buyer, which gives you more freedom and flexibility with your purchase. The dealer will know that you can take your financing elsewhere if you don't find what you want and will strive hard to make the sale. 
A Pre Approved Car Loan Can Mean A Better Experience
When you get a pre-approved car loan, you will find that your car buying experience is greatly improved. You know how much you can afford and can avoid the hard sales tactics and markups dealers are known for. Having a plan in place regarding the type of vehicle you want and can afford is a major benefit. 
Are you ready to get pre-approval for your next vehicle?