Brighten Your Holidays Despite a Tight Budget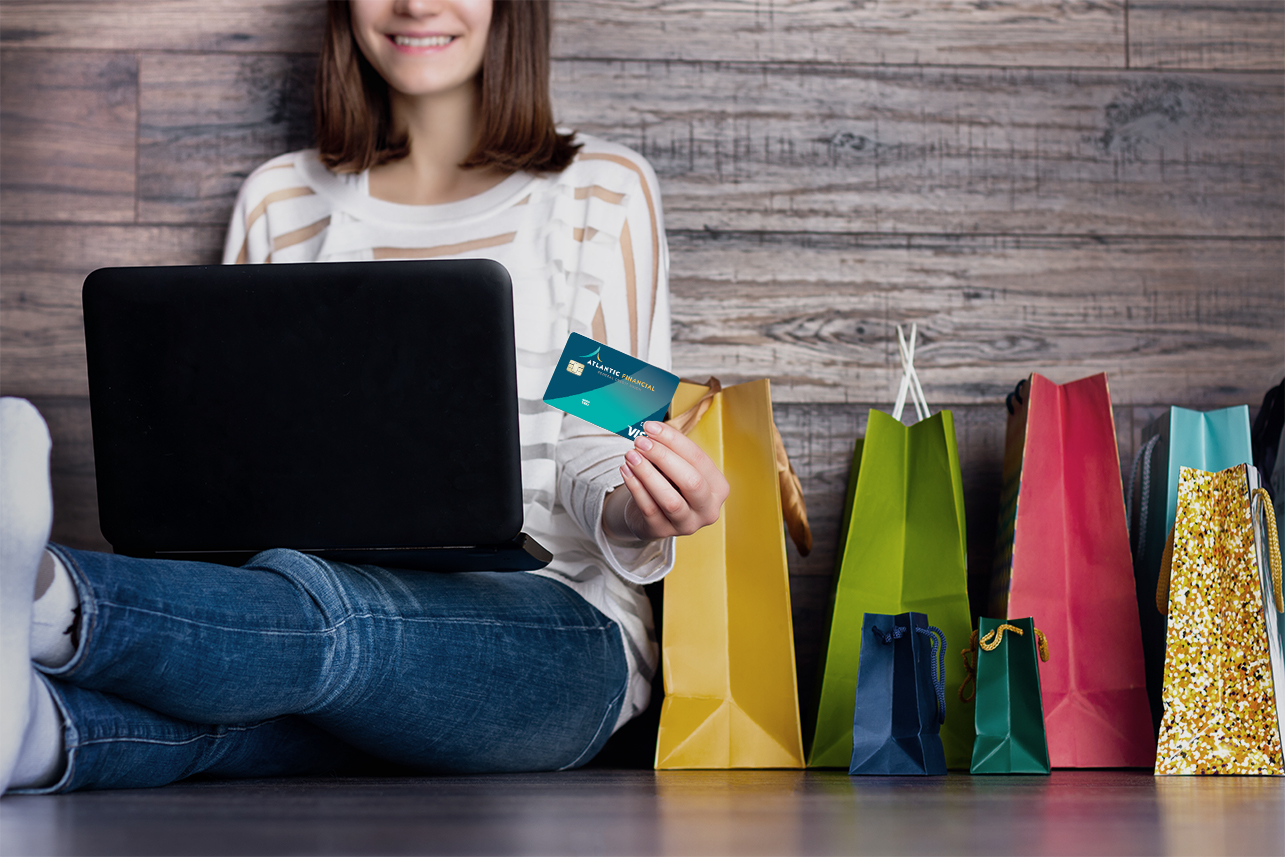 Sharing stories over a holiday meal is one of your family's favorite pastimes. It doesn't matter that every year, like clockwork, a televised football game steals the attention of several family members just as Aunt Edna begins one of her favorite childhood tales. These moments are special and never fail to create cherished, lighthearted holiday memories.
It's the expenses associated with the holiday that can put a damper on festivities. Food, travel, and gift giving can suffocate an already tight budget. But you can still make the holidays bright. It's possible to create memorable family experiences and keep holiday spending under control with the use of a credit card. Here's how.
Know Your Limits
A credit card limit shouldn't define your spending boundaries this season. Your holiday budget should make that determination. Establish a credit card spending limit before you start shopping. Make a list of your anticipated expenses. Compare the total to the excess cash available in your budget, no matter how small. How many months would it take you to pay for these expenses if added to your credit card? If the timeframe is longer than feels comfortable, adjust spending limits to better match your budget.
Tap Your Rewards
Regardless of the size of your holiday spending budget, a credit card can expand your buying power with little effort. If you own an Atlantic Financial Visa® Rewards Credit Card or another rewards based card, then redeem your points and use those funds to pay for holiday expenses. Or, redeem your points for statement credit, which reduces your credit card balance. Then, use your rewards credit card for holiday purchases. In either case, your earned rewards can reduce holiday costs. Contact your credit card issuer for redemption details.
Maximize Credit Card Benefits
Make your credit card work harder for you with a few clicks of the mouse. Access your online account or call the customer service number to learn more about your credit card benefits. Search for retail coupons and limited-time offers reserved for cardholders.
If your card offers an online shopping portal, you've found another way to cheer up your finances.
A credit card issuer's online shopping portal offers cardholders the opportunity to earn bonus rewards when making purchases at certain online stores. Shoppers must start at the credit card issuer's designated online portal before arriving at a favorite retailer's website. The number of stores in the portal will vary by credit card issuer.
If your credit card issuer doesn't offer a shopping portal, use a cash back website like Upromise or Rakuten, which work in much the same way. Shopping portals can help leverage every dollar spent this season.
Bonus rewards are only the beginning of the savings possibilities. You'll likely find a variety of clearance, last chance deals, and free shipping offers. When you make eligible purchases, bonus rewards typically appear on your credit card account within 60 days. Apply those rewards as statement credit or save them for next year's holiday shopping season.
Strategic holiday budgeting can save money and reduce stress. Use a low variable-rate Atlantic Financial Visa® Rewards Credit Card to cover holiday expenses while earning 1.5% cash back on your purchases. With credit limits up to $15,000* and no annual fee, your budget can celebrate again. Apply now.
Members with current loans at Atlantic Financial have another option to brighten their finances. Submit a Skip-A-Payment Request Form**. If approved, members can skip one regularly scheduled loan payment over the holiday season without penalty.
*Subject to credit approval. Other conditions apply.
** Skip-A-Payment will extend the repayment period/term of the loan. Finance charges will continue to accrue on the unpaid principal balance during the skipped period. Participation fees apply. Skip-A-Payment cannot be used toward payments on first or second mortgages, certificates, Visa cards, Summer Breeze, or Holiday Helper loans. Other limitation may apply.