How To Open A Checking Account In 5 Simple Steps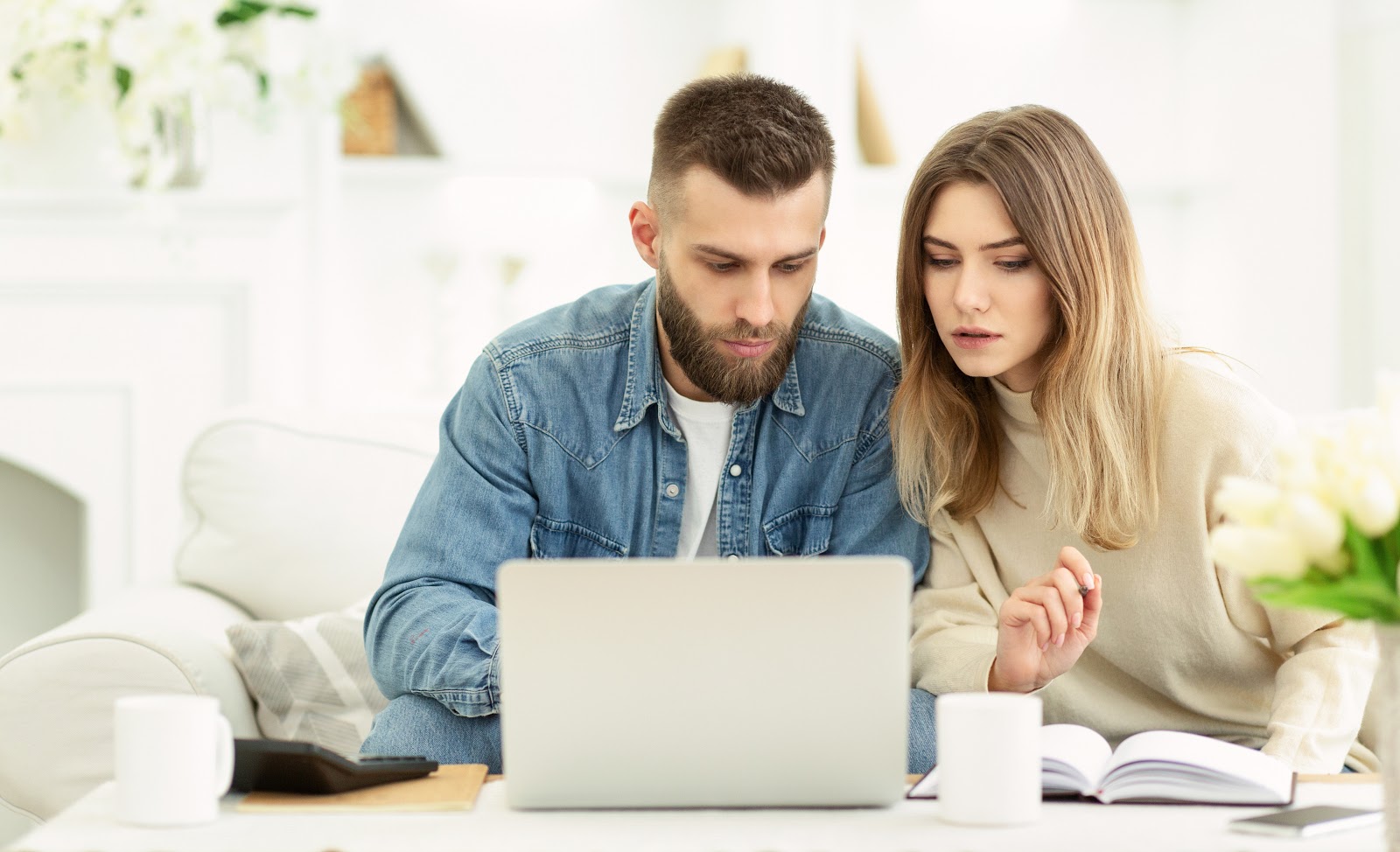 Opening a checking account is an easy process that can be completed in just a few simple steps. Many financial institutions allow you to open your account online or at a local branch, depending on your preference. As long as you have the information needed to get started, you can check this off of your to-do list in a matter of minutes.
If you're wondering how to open a checking account, here are five steps to follow.
1. Choose Your Account
The first thing you need to do when opening a checking account is to choose the account you want. There are many options available from a basic account to a high-interest account to a rewards account, so you want to review the features and benefits to determine what will provide you with the best experience.
Here are some factors to consider:
Monthly maintenance fees
You want to keep your monthly fees low if possible, so consider looking for checking options that charge no or low monthly fees.
Overdraft protection
Since over drafting an account happens to the best of us, you want to ensure that your account offers some form of protection in case this occurs.
Minimum balance
How much money do you anticipate having in your account at any given time? Review minimum balance requirements to determine whether you'd easily meet this stipulation. If you're unable to maintain the minimum balance, you could be responsible for a monthly fee.
ATM fees
Gaining access to an ATM can be costly, primarily if you use this feature frequently. You want a checking account that gives you free access or refunds on fees to keep these costs low.
Transaction limits
Some accounts will limit the number of transactions you can make each month. Does this work for you? If not, look for an account with unlimited checking account transactions.
2. Gather Your Application Materials
Once you review the features and benefits of various accounts and find the best one for you, it's time to gather your application materials.
Whether you apply online or in person, you will often need to provide the same information. Requirements may vary depending on the bank or credit union you choose, if you're already a member or if you're new to working together.
Identification
You will need to prove your identity to your financial institution before opening a checking account. This is if you are not currently working with them in some other capacity. Be prepared with your driver's license, passport, birth certificate, state ID, or social security number. You might have to provide one or a combination of the identification information listed above.
Proof of Address
Along with proving your identity, you will also have to establish where you live. This can typically be done by providing a major utility bill, your lease, or other official documentation with your address.
Opening Deposit
This is optional, depending on the type of account you open. If you open an account that requires a minimum opening deposit, you will need to have those funds available to transfer to your new checking account.
3. Complete Your Application
After gathering your materials, it's time to complete your application. This process can be done online or at a local branch, depending on the bank or credit union you choose. Checking account applications are typically very straightforward and can be completed within a few minutes.
The bank or credit union will review your information and let you know if you're approved. This can happen almost immediately or take a couple of hours or days, depending on the institution.
4. Sign Your Account Documents
When you get your approval, you'll receive your account number, routing number, and other essential information regarding your checking account. You will also be required to sign official documentation agreeing to the terms and conditions of opening the account.
Finally, you will sign a signature document, so you have an official signature on record. This will be used to compare your signature in the future if there are ever any questions about account fraud. Even if you open an account online, some banks and credit unions might require you to sign this document in person. Others allow you to complete the entire process online.
5. Receive Your Account Tools
Next, it's time for you to receive any account tools for your checking account. These include your debit card, checks, and deposit slips. This packet often arrives in the mail within a week of opening your checking account. You must keep all of this information secure since it has your sensitive financial information such as your card number, account number, and routing number.
How To Open A Checking Account With AFFCU
At Atlantic Financial FCU, we have checking accounts designed with your earning potential in mind. And, two of our new checking accounts pack a punch!
Power Checking gets you cash back rewards and PowerPlus Checking is a high-interest rewards account. Simply set up direct deposit using your routing and account numbers, maintain a required monthly direct deposit total, and log into online banking at least once a month. It's that easy to earn while you spend!
Complete your online application in a matter of minutes, and we'll take it from there.