How to Handle a Financial Crisis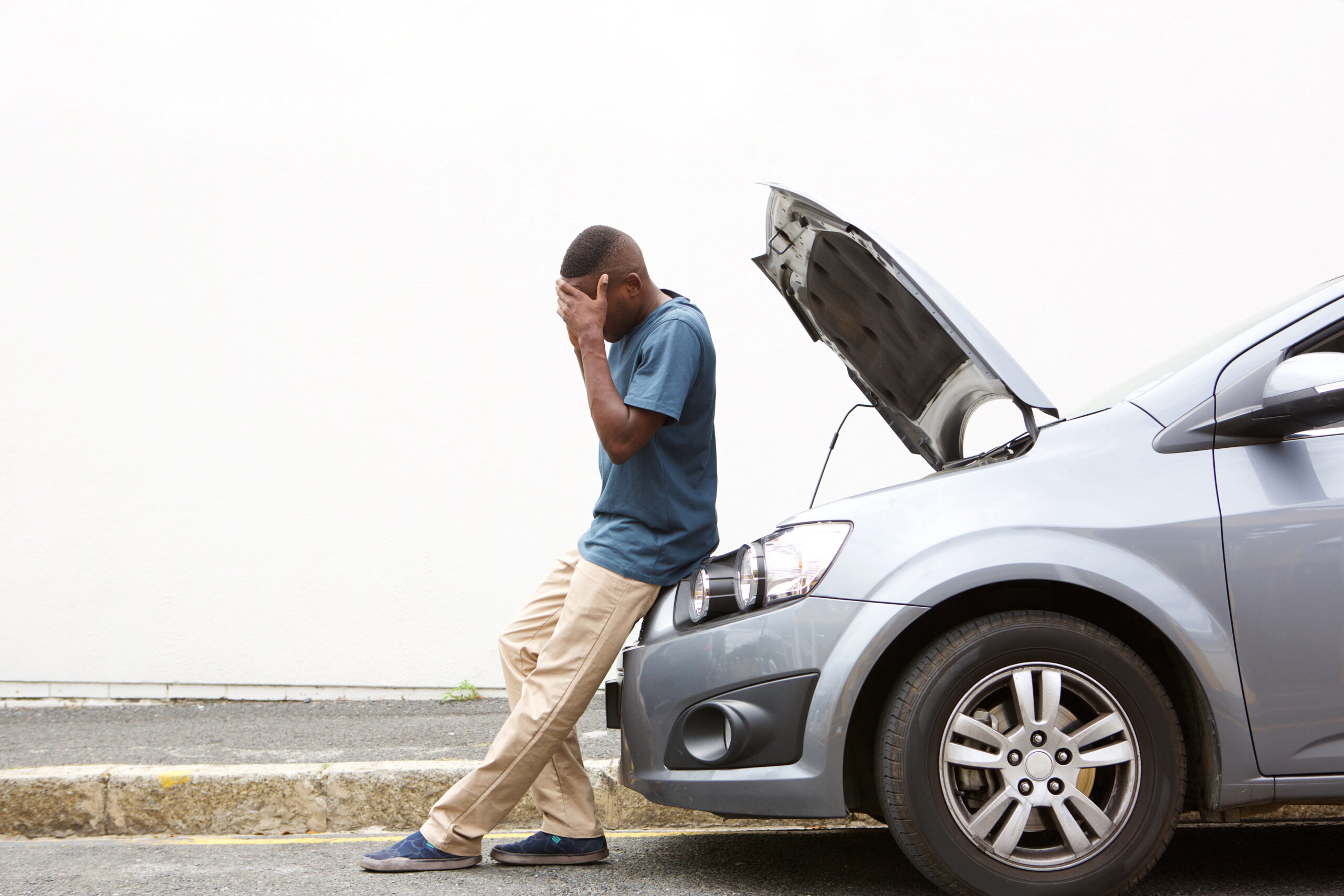 You've been hit with a financial emergency and don't know how to pay for it. Maybe you lost your job or a medical issue came up. Maybe your car or home needs sudden repairs. These are all challenging situations that many of us face several times a year. 
If you have an emergency fund, you can easily draw on that money. But what should you do when you don't have existing cash reserves? 
Atlantic Financial Federal Credit Union is here to help our community in Baltimore so you can not only survive, but thrive. Read on to find out the strategies and financial tools we recommend to handle a crisis without an emergency fund, and how to prepare for the future so you're not caught short next time. 
How to Handle a Financial Crisis When You Don't Have an Emergency Fund
It's too late to start saving once the emergency has hit, but there are several other tools you can use to get you through the crisis. The best option for you will depend on your unique circumstances. Contact us if you're unsure which of these tools is best for you, and we can help you compare them. 
1. 401(k) Loans
You may not have an adequate emergency fund on hand, but maybe you have money sitting in your retirement fund. So should you crack open a 401(k) to pay for a financial emergency?
Borrowing money from retirement accounts should be a last resort. It's advisable only for those whose credit won't allow them to qualify for another loan. 401(k) loans have a low interest rate, but have the potential to affect your future financial stability in ways other loans will not. 
Your 401(k) account balance likely fluctuates with the stock market so you may end up making a bigger dent in your retirement savings than you planned. Also, payments for the loan will be taken out of your future paychecks, so be sure you can afford to receive less of your regular income before you borrow from a 401(k). 
2. Credit Cards
For many people facing an emergency, the default option is to pull out the plastic. Unfortunately, following this trend can put you on the fast track toward a lifetime of debt and playing catch-up because of this one-time emergency.
Credit cards offer incredible convenience. With your card in hand, you don't have to wait for approval, take on another source of debt, or even think about how you'll pay for it all until later.
But when you borrow with a credit card, you often get more than you bargained for. 
With soaring interest rates (in some cases, an astronomical 30%), you can sometimes end up paying a lot more money than what you initially borrowed.
Most credit cards are designed to keep you in debt. They make it easy to push off paying what you owe by only requiring a minimum monthly payment. With accrued interest, paying only the minimum each month means you'll make little headway and will end up carrying your debt for much longer than planned.
However, better credit cards do exist! Atlantic Financial is a non-profit credit union, which means we can offer much lower interest rates with all the same benefits and conveniences you're used to enjoying from your credit card. With no annual fees, balance transfer fees, or cash advance fees, our credit cards can be a useful tool when you need to pay for something right away, or consolidate your current debt. 
3. Friends and Family
For some people, friends and family are the obvious answer when they need someone to bail you out during a rough time. If you borrow from friends and family, depending on how kind they are, it usually means you won't need to pay interest and you'll probably get a generous or even open-ended loan term. 
However, borrowing money from people you know and love can also get sticky, fast. You should only borrow from friends and family if you use these guidelines:
Have a clear repayment plan in place and be sure you can stick to the set timeline. 

Don't accept any offers of "pay me back in 10 years," or that debt will haunt you for a very long time.

Write down the loan terms and create a shared contract detailing all of the terms and the repayment plan.

Consider having a third party witness the loan and sign the contract.

Keep your financial and personal relationship separate. 

As long as you're making your payments on time, there's no reason to discuss the loan every time you speak.
Borrowing from those you hold dear means putting a cherished relationship in jeopardy. Do not go down this route unless you are confident your relationship can stand up to the test and you are absolutely sure you can repay on time! 
4. Personal Loans
Personal loans exist to cover emergencies and other unplanned circumstances, as well as major purchases and special occasions. Since they have no explicit purpose, you won't need to give any lengthy explanations for why you need the money, and you should have the funds in hand quickly. They are generally unsecured, so you don't need to provide collateral. 
Personal loans tend to come with competitive interest rates if you have good credit. If your credit score is high enough, a personal loan can be an excellent choice for handling unexpected expenses.  
Personal loans can also be a great tool for consolidating debt. If you recently had a financial crisis and had to put large purchases on credit cards at a high interest rate, a personal loan can help you consolidate your debts so you can pay off the higher interest faster and pay less interest overall. 
As a member of Atlantic Financial Federal Credit Union in Baltimore, Maryland, you have access to our personal loans with affordable rates. There are no application fees, and we offer flexible terms to fit your situation. This could be your simplest and least expensive way out of a financial bind! 
How to Prepare for a Financial Crisis 
It might be too late to fully prepare for the current emergency, but it's never too early to start thinking about your long-term security. A financial crisis includes events that happen to you directly, but also wider trends like economic downturn, mass job loss, a high unemployment rate, or another great recession. 
Here are three ways to keep you and your family above water no matter what comes your way:
Create a Budget and Find Ways to Economize
A realistic budget is the starting point for good financial health. Once you have a clear idea of what's coming and going out, you should be in a better position to start saving so you can handle a crisis in the future.  
Create a monthly budget of your total income and expenses and be sure to leave room for your savings.

Avoid spending more than your allotted amount of discretionary income on things like entertainment, clothes, and dining out. 

Think of ways to boost your household income through a second job or side hustle.

Look through your bills and subscriptions and see if you can cut back on anything then put that extra money into your savings account.

Pay down high-interest credit card debt then move on to your lower-interest debts. 

Take advantage of any coupons, discounts, vouchers, gift cards, Frequent Flyer Miles, or any other tool you have to save spending money.

Shop around for lower insurance rates on your car, home, or other asset, but make sure that you are still properly covered.
Consider a low-interest balance transfer credit card to consolidate multiple debts into a single payment. 
Set Up an Emergency Fund
If you're wondering how to prepare for a financial crisis, the simple answer is that you should open an emergency savings account today so you're never stuck in a tight spot again. It's a simple shield against unplanned personal events plus slowing economic growth. At Atlantic Financial, we offer federally-insured savings accounts with no monthly fees and competitive dividends. 
Here's how to start an emergency fund in five simple steps:
Create a goal for your fund. 

Ideally, an emergency fund should have enough cash to cover three to six months' worth of living expenses.

Determine how long it will take you to reach your goal by allocating the saved or earned money to your emergency fund.

Open a savings account specifically for this purpose.

Set up automatic monthly transfers from your checking account to your emergency fund so you can sit back and watch it build itself into something substantial. 
Think Prevention Instead of Cure
Your car, home, and even your body need regular maintenance and check ups to make sure you catch issues early. Preventative maintenance costs are usually affordable whereas expenses tend to soar during emergency situations.
Be sure to stay up to date on your:
Vehicle maintenance

Home and appliance repairs

Medical check-ups and screenings 
Atlantic Financial Federal Credit Union Is Here to Help 
If you live in the Baltimore Metro area, our savings accounts, personal loans, and credit cards are here to help you deal with emergencies and plan for the future so you can sleep easy at night. As a non-profit and member-owned organization, we offer much better rates than banks on our loans and savings accounts. You'll love our easy online and mobile access,  surcharge-free ATM network, and friendly local service from our team. 
It's no fun figuring out how to handle a financial crisis once it's already happened. You want to stay ahead of the game and be prepared for a recession or any financial emergency. We recommend you open a savings account today and start saving so unexpected expenses and setbacks don't throw you for a loop. 
On the other hand, if you're dealing with an emergency right now, you might want to read our blog, Personal Loan vs Credit Card – Which Is Better for You? We can help you choose the best tool to get you through a crisis.