Is It Worth Refinancing Your Car?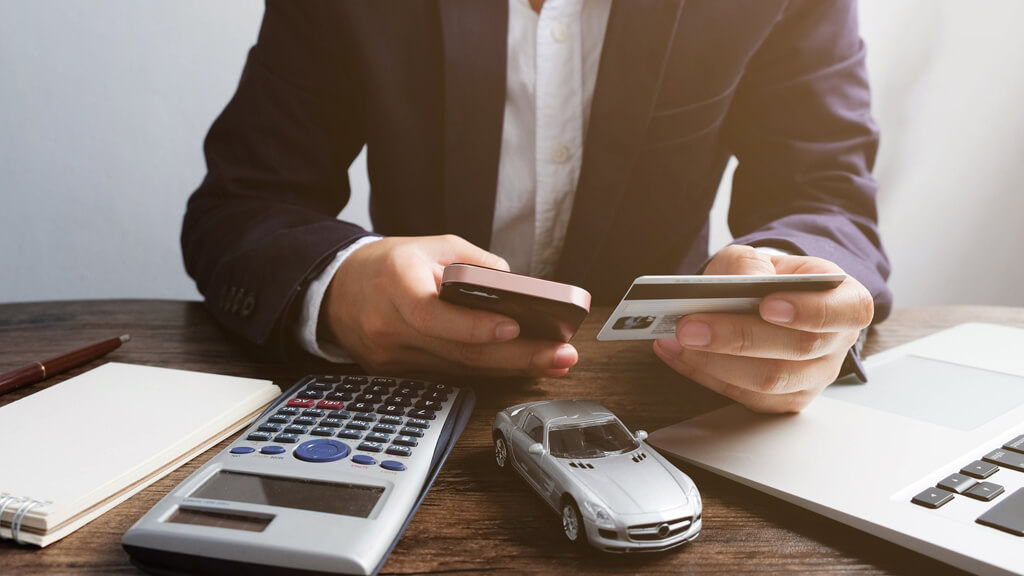 Making the decision to refinance your car could be difficult. Is it worth the time, effort, and money to do so?
Refinancing can offer a number of advantages to individuals, but it can also be costly in some situations making it less ideal.
Deciding Is It Worth Refinancing Your Car
When deciding if it's worth refinancing your car, the most important first step is to consider why you wish to refinance in the first place.
Then, determine if doing so offers the benefits you need based on your financial information.
A car refinance is something your financial institution can help you with, but there are limitations to consider.
Why Do You Want or Need a Car Refinance?
To make sure it is worth refinancing your car, you need to focus on the answer to this question.
In some situations, refinancing can help a person to achieve a variety of benefits including the following:
Lower monthly payment
Reduced cost to own your car
Consolidate debt
Lower Monthly Payment
If you are struggling to keep up with your current monthly payment, refinancing may help reduce the amount you have to pay each month.
Paying less per month could help you get caught up on your other debts or give you some breathing room in the budget for emergencies.
Reduce the Cost to Own Your Car
Some vehicle buyers invest in a car dealership loan or one from a specialized lender. These lenders are not working for you to help you find the lowest rate possible. Rather, they get paid more in commission if you pay more in interest.
Still, it is very simple to borrow from these dealerships. Now, however, you may want out of these loans and into one with a lower cost.
Consolidate Some of Your Debt
If your car loan is only a fraction of the value of the vehicle, you may be able to borrow against the value. You can use these funds to consolidate high-interest rate credit cards or pay down other debts.
Since most credit card debt has an interest rate over 10 percent, and car loan interest rates tend to be a fraction of this, it could help you reduce your overall costs.
Other Car Refinance Considerations
Before you make any decision about auto refinancing, there are a few concerns to keep in mind.
Gather some information about the available loan. Then, determine if you can benefit from refinancing.
Do You Qualify for a Lower Interest Rate?
A lower rate means you will save money on the life of your loan. It also means you could have a lower monthly payment. But, to qualify, you will need to have a good credit score and reliable income.
Talk to the lender about what type of interest rate they can offer to you. Your goal here is to ensure the rate is low enough to make it worth refinancing your car.
Often, any time the rate difference is below 1 percent, it will not be ideal. But, if it is above, you may see savings.
Your lender can provide basic information about what interest rates it can offer you. Then, compare the terms of your existing loan. Is the difference enough to make you want to refinance?
What Are the Costs and Fees You Will Pay?
Along with asking your lender about the interest rates available to you, also inquire about the fees associated with refinancing.
While some banks charge fees to refinance, others, including credit unions like Atlantic Financial FCU, don't apply fees to the process.
Your goal here is to make sure there is a benefit to refinancing.
For example, if your savings from a lower interest rate is $2,000 and the fees are less, it is worth refinancing your car. If they are higher, it may not be worthwhile.
What Is the New Length of the Loan?
Sometimes, the only way to refinance a car loan is to secure a longer term on the loan.
The term is the length of time it will take for you to pay off the debt. Most car loans are originally for five years. During this time, interest will apply to your loan. The longer the term, the more interest you have to pay to maintain the car loan.
In many cases, extending the car loan length makes sense – it can help reduce your monthly payment and frees up equity for you to consolidate debt. However, this makes it most expensive to refinance the loan.
One way to get around this is to ensure there is no prepayment penalty. As long as you can pay off the loan early, you may be able to avoid this risk.
What Is the Value of Your Car?
It is also important to consider the current value of your car.
You cannot refinance a loan if the car is not worth the amount you hope to secure. In most situations, you will need to have the car appraised if there is any concern about its value.
Most often, your lender can provide some insight into whether or not you can refinance. From the lender's perspective, the car has to be worth enough throughout the lifetime of the loan to protect their investment. If the car's value is not enough, they may not be willing to refinance.
Also important is to consider the difference in what you owe and the worth. If you want to consolidate your debt, the car's value must be enough (after subtracting what you owe right now) to create equity. Without equity, you will not have any remaining funds to use for consolidation.
Understanding When It's Worth Refinancing Your Car
Worried that a car refinance may not be worth it?
Luckily, you don't have to guess!
To find out what you and your vehicle qualifies for, contact your lender. They can provide a free estimate of what they can offer in terms of interest rates, better terms, and consolidation opportunities. This is an excellent way to determine if it is worth refinancing your car.