Home Improvement Ideas with the Best Returns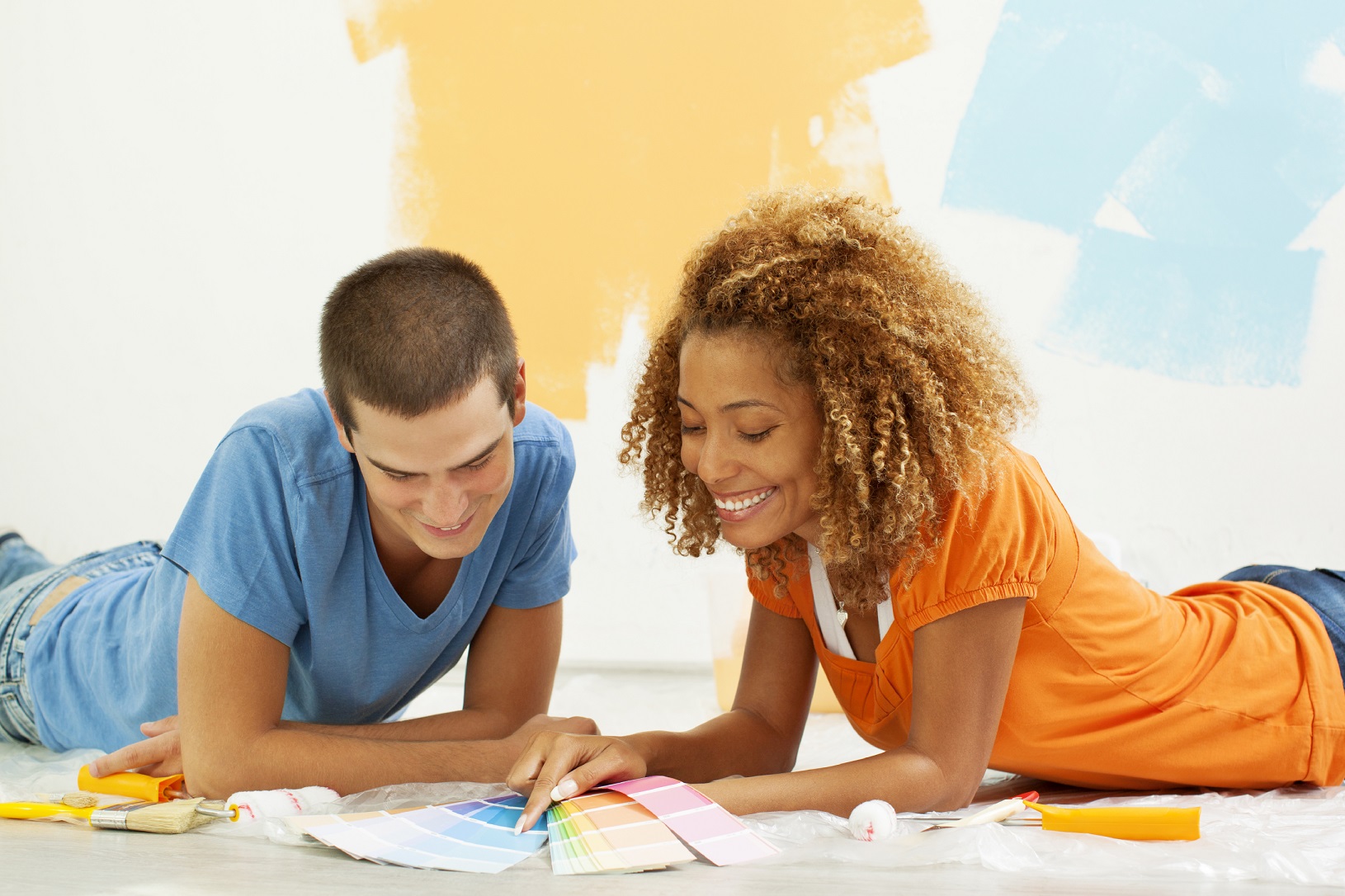 By Tracy Scott
If you're entertaining the idea of remodeling or updating your home, then you're in good company. The 2018 Zillow Group Housing Trends Report found that 60 percent of homeowners felt their homes could use updating in a few areas. But, it's not easy trying to figure out which projects will have a lasting value especially since you'll want some assurance of the potential rate of return before committing to dip into your savings account or taking out a home improvement loan.
Whether you're looking to update your home after binge-watching a favorite improvement show or because you're about to sell your home, you'll want to get the most bang for your buck. Here are some top home improvement ideas with the best returns on investment.
Curb Appeal Counts
First impressions matter. The 2019 Cost vs. Value Report, which includes insights from over 4,600 real estate professionals, found that 9 out of the top 10 high-return projects were related to home exteriors. So, if you're putting your house on the market soon, draw attention to your home – in a good way.
Repairing railings, gutters, damaged siding, screens, and other exterior fixtures should be completed first. Catch up on neglected repairs and maintenance activities before tackling your exterior home improvement projects.
Once repairs are completed, spruce up landscaping. Add foliage that pays off in more ways than one. For example, evergreen ground cover reduces the need for weeding, potted vegetable plants can reduce your grocery bill, and perennials can add color and beauty for years.
Homeowners might be surprised to learn that garage door replacements have provided the best rate of return – for the past two years. Sellers can expect to recoup nearly 100 percent of the cost at resale. The 2019 Cost vs. Value Report found that a manufactured stone veneer project comes in at a close second with a return of 95 percent of the cost at resale.
An often overlooked home improvement project that is a favorite among realtors is painting the front door. Paint color matters, and it matters a lot. Painting your front door black could mean an extra $6,200 for sellers, according to Marketwatch.
Indoor Home Improvement Ideas
The list of possible home improvement ideas is endless especially when it comes to the interior of your home. Many homeowners naturally gravitate toward the obvious choices like major kitchen or bathroom remodels. However, those projects will probably consume most of your home improvement budget. There might be other considerations before deciding on improvements to the interior space.
Ask yourself these questions as you make your list of possible indoor home improvement projects:
What return on investment am I expecting?
Will I be selling the home before the next remodeling trend?
Can I complete the project myself or will I need to hire a professional?
How much time will I give myself to complete the project?
Do I have enough in savings to fund the entire project or will I need to apply for a home equity loan?
Should I make major repairs such as roofing or siding first?
While you may not have the answers to every question before you start the project, setting your expectations and budget early will help reduce the chances of home improvement remorse.
THE All Around Best Low-Cost Home Improvement Idea
If you're looking for the least expensive home improvement project with the highest return, then look no further than painting your interior walls. A fresh paint job not only makes scuff marks disappear, but the right color can make small rooms appear more spacious.
Home Improvement Funding Options
Use the equity in your home to pay for upgrades so you can increase the resale value now and in the future. A home equity loan or home equity line of credit can help you pay for the costs of a home improvement project, so you don't have to dip into your hard-earned savings.
Homeowners tackling a large home improvement project might prefer the convenience of receiving a lump sum to cover project costs. If this describes you, then a home equity loan might be the best option. If, however, several smaller projects are more in-line with your needs, then consider a home equity line of credit. The flexibility of a low-interest rate home equity line of credit can take the pressure off of naming all of your projects before you begin the first one. Contact a representative today to see if you qualify.