Where Can I Get A Car Loan?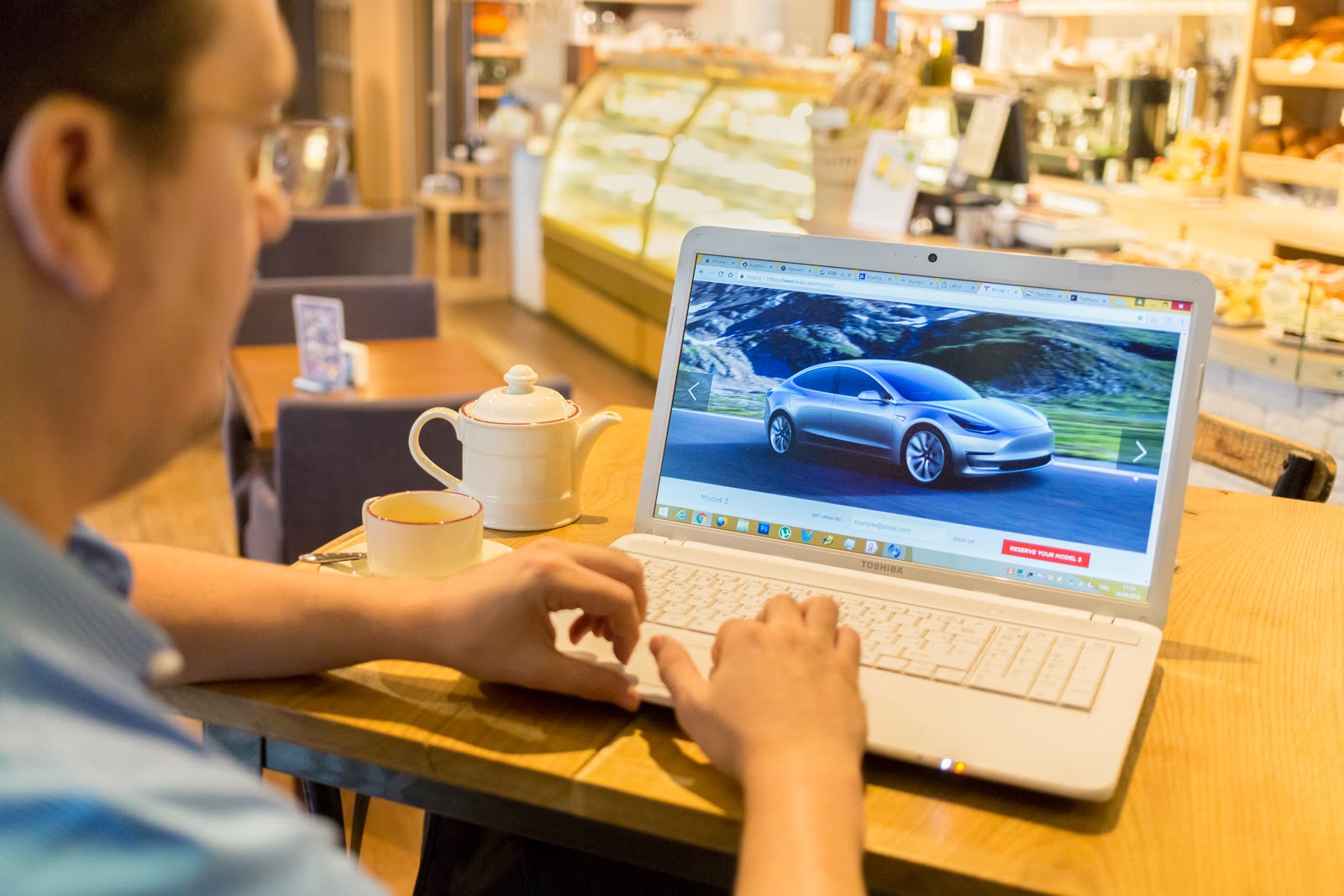 With the rising cost of vehicles both new and used, you want to secure the car you want, but first, you have to make sure you have proper financing in place. When asking yourself, where can I get a car loan, many options might come to mind, including a for-profit bank, auto dealership, and online lender.  
But upon researching your financing options, you'll likely find that going through a credit union stands apart as the prime option for your auto financing needs.  
Keep reading for a comprehensive breakdown of the most common places to get a car loan. 
Banks
Banks are one of the most popular car financing options. They are for-profit financial institutions that serve many customers; however, just because they're a common option, it doesn't mean they provide the best service. 
Selective Offers:

Banks sometimes offer attractive rates for borrowers, but only if you have the very best credit. 

Inflexible Customer Experience:

You can compare rates from different banks; however, they offer little to no flexibility in the application process and more rigid customer service, which tends to lack a personal feel.
You do have the option to choose among different banks, from national financial institutions to local, community banks. 
Larger banks have easier access to loan services, many of which are "one-size-fits-all", and they also tend to charge more fees than other lenders to cover operating costs. On the other hand, smaller, local banks offer different products and services, and this can lead to a varied customer experience depending on the bank.   
Online Lenders
Borrowing from online lenders allows you to apply entirely online. Online services are also available that give you multiple competing offers from online lenders at once, making the process of comparing rates and terms transparent.
Online Application:

The online application is far more convenient than applying at a physical location. You'll be able to get pre-approved from the comfort of your own home, and in many cases, you'll get results almost instantly.

Questionable Quality:

One downside to online lending is that the services offered have a wide range of quality. It's easy to find a list of potential lenders, but it may take some time to sift through that list to find legitimate options.

High-Interest Rates:

The convenience of financing online comes with one significant and costly drawback. That's the fact that online lenders often charge astronomically high-interest rates, sometimes up to 25%.  

Inconsistent Customer Service:

With fully online service, it's sometimes difficult to get the level of customer care and attention that you need during the application process and after. 
Dealership Financing
Car loans are also offered through dealerships, either in partnership with an established lending institution or through their services. 
The forms dealership financing can take include:
Captive financing
Car manufacturers may have in-house financing organizations. These companies provide the funding needed for vehicles they make and sell to customers. You might find these deals from Toyota, General Motors, and Ford, to name a few. 
They sometimes run promotions to attract more customers, but these are typically reserved exclusively for buyers with strong credit.
In some cases, you may be able to apply for this financing online if you already know the vehicle you're purchasing.
Dealer-arranged financing
In many cases, dealers partner with lending institutions to provide funding to their customers. 
Convenience:

Choosing this option is convenient since you can take care of financing and purchasing your vehicle in one visit. 

Low Credit Score:

Dealerships are also more accepting of applicants with lower credit scores. 

High-Interest Rates:

Dealerships have partnerships with financing companies and will inflate your interest rate so they can take a cut of the profits. This leads to you paying more for your vehicle in exchange for their "middle man" services. 
"Buy here, pay here"
Some dealers offer their own financing in-house (instead of through a division of the manufacturer). You'll make payments directly to the dealership, which can be convenient, but it also has some issues.
High Rates & Payments:

These loans tend to come with high rates, high down payments, and high monthly payments. You will usually wind up paying far more than your vehicle is worth if you get one through a buy here pay here dealership. 

Remote Disable Feature:

Some dealerships may even install a device on your car that keeps it from starting if you miss a payment, making this a fairly high-risk option.
Credit Unions
Getting a car loan from a credit union offers you the best of car financing across the board.  
Nonprofit:

One of the key differences is the fact that credit unions are not-for-profit organizations owned by their members. This impacts how they operate in every way, from their interest rates to their customer service policies. 

Interest Rates:

When comparing all options for where to get a car loan, you'll often find that credit unions offer the lowest interest rates. Since their focus isn't on generating a profit, they can provide you with more favorable rates. 

Customer Service:

Credit unions provide more personalized customer service to their members because they value their relationship with you. 

Flexible Financing Terms:

Most credit unions offer flexible financing as well. These include things such as extended loan terms, lower loan minimums, financing of older vehicles, those with more miles, and purchases from private dealers. 

Online Application and Approval:

When applying for a car loan at a credit union, you can complete a convenient online application without the downsides associated with online lenders. 

Membership Requirement:

To take advantage of these membership perks, you have to be a member. This is a simple process, and most people qualify to join a credit union based on their job, neighborhood, member affiliation, etc.
Where Can I Get A Car Loan? Choosing The Best Option
The best car loan option will generally depend on your situation, but overall, borrowing from a nonprofit credit union will usually give you the best financing experience. 
When you're ready to secure a car loan with low-interest rates, flexible terms, a fast application and approval process, and high-quality customer service, turn to your local credit union to get the job done. 
You can click here to learn more about our car loan options.