How To Request and Read Your Credit Report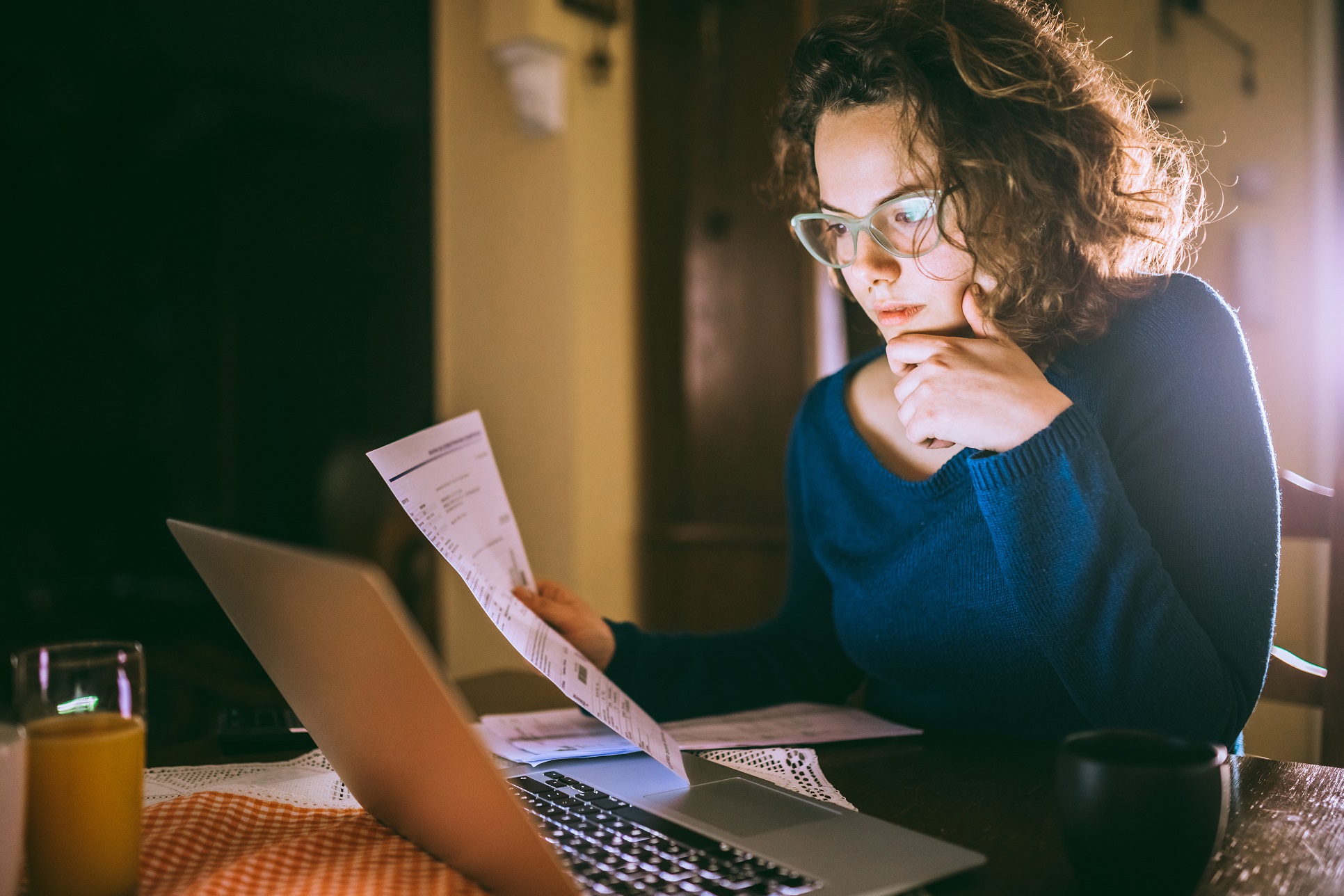 By Tracy Scott
When was the last time you checked your credit?
The information in your credit report has a significant influence on your financial health. Good credit matters and incorrect information can prevent you from obtaining auto or home loan approvals, gaining access to certain services at the best rates with minimal fees, and can even influence whether you're hired for certain jobs.
In 2017, the Consumer Financial Protection Bureau confirmed that most of the complaints they received were related to credit or consumer reporting. Incorrect information on credit reports represented 55 percent of those complaints. Still not convinced you should check your credit?
Paying your bills on time, keeping credit utilization low, and only applying for credit as needed are all ways to establish a good credit history and ultimately a good credit score. But, even if you're doing everything right, data breaches can expose your credit to identity thieves. Fraudsters can use your good credit for their benefit. In 2018, a University of Phoenix study found that 43 percent of U.S. adults said they were victims of a personal data breach in the past three years.
Checking your credit report at least annually will not only help you identify errors but might also alert you if someone is trying to benefit from your good credit. Request and review your credit report at least annually to make sure the information is correct.
Read on to learn how to do just that.
How To Request Your Credit Report
You'll want to request a copy of your credit report from each of the three major credit bureaus: Equifax, Experian, and Trans Union. Creditors and lenders do not have to report credit activity to each of the credit report bureaus. They may provide credit activity information to one or none of the bureaus. This means that the information contained in each of your credit reports will likely differ.
The Fair Credit Reporting Act (FCRA) entitles you to a free copy of your credit reports every 12 months. Request your reports from AnnualCreditReport.com
How To Read Your Credit Report
Your credit report will look slightly different since each agency uses its own format. Generally, the same categories of information can be found in each credit report. Confirm that the information in each section is accurate.
Personal Information
This section includes the names that you've used or that have been associated with your credit account including variations of your name, e.g., maiden names, suffixes, etc. Consumers may be surprised to see not only their prior addresses, Social Security numbers, date of birth and spousal information, but also current or former employers listed. Pay particular attention to name variations or an address you've never heard of. This could be a warning sign of an attempt at identity theft or human error in your credit reporting file. Either way, follow the credit bureaus dispute policy to get this information corrected.
Public Records
This section is reserved for financially-related legal actions publically available via state and county courts. Examples include overdue debt collection activity, bankruptcies, foreclosures, liens, or civil lawsuits.
Accounts
Generally, up to two years of your monthly balances on revolving credit and installment loan accounts are reported here. Each account will list when the account was opened, include payment status, detail your credit or loan limit, and list the most recently reported balance.
The payment status may appear as "Paid as Agreed", "Current", or "## Days Late" depending on the terminology used by the particular credit bureau. Closed and collection accounts may appear in a different section. Even if an account is closed, a status regarding the account will be noted. For example, if the account was "Paid Satisfactorily" it should be noted.
Credit Inquiries
A list of the creditors and lenders whom you have authorized access to your credit report appears here. Inquires from companies wishing to review your profile for prescreened credit offers, insurance and employment may also appear in this section. This information stays on your report for two years.
Your credit report and credit score can be influenced by more than the categories listed here. Starting in 2019, consumers can add rental payment history and their positive checking and savings account data to help beef up an otherwise thin credit report.
See a sample Experian credit report.
What Should I Look For In My Credit Reports?
Pay particular attention to accounts that appear on one report and not the others. While lenders and creditors do not have to report to all three major credit bureaus, you still need to confirm that each account belongs to you.
New accounts you did not open or accounts that appear multiple times in the same report.
Incorrect names, phone numbers or addresses.
Names on your credit report that are not yours.
Negative items that appear on your report such as late or delinquent payments, collections or bankruptcies that do not belong to you.
Accounts previously closed that are now open.
Late or past due payments reported to just one or two of the three bureaus. Review your records and confirm whether you were late on the account. It's possible those late or past due payments were incorrectly reported to the bureaus.
Accounts with incorrect balances or credit limits.
What Do I Do If I Find Errors?
Be prepared to submit documentation to back up your claims of report inaccuracies. The documentation needed to support your claim and find resolution will depend on the error. Visit the dispute page for Experian, Equifax, and TransUnion for instructions on how to clear errors from your report. If the same error appears in more than one credit history report, follow dispute instructions at each credit reporting bureau displaying the error. Resolving a reporting error with one agency does not clear it with another.
Take time to review your credit report. Becoming familiar with the contents of your credit report helps put you in the financial driver's seat. Only then can you influence the path you will take to your financial destination. Review your credit report at least annually to help ensure its accuracy. Your financial future depends on it.