How to Balance Your Checking Account Using Online Banking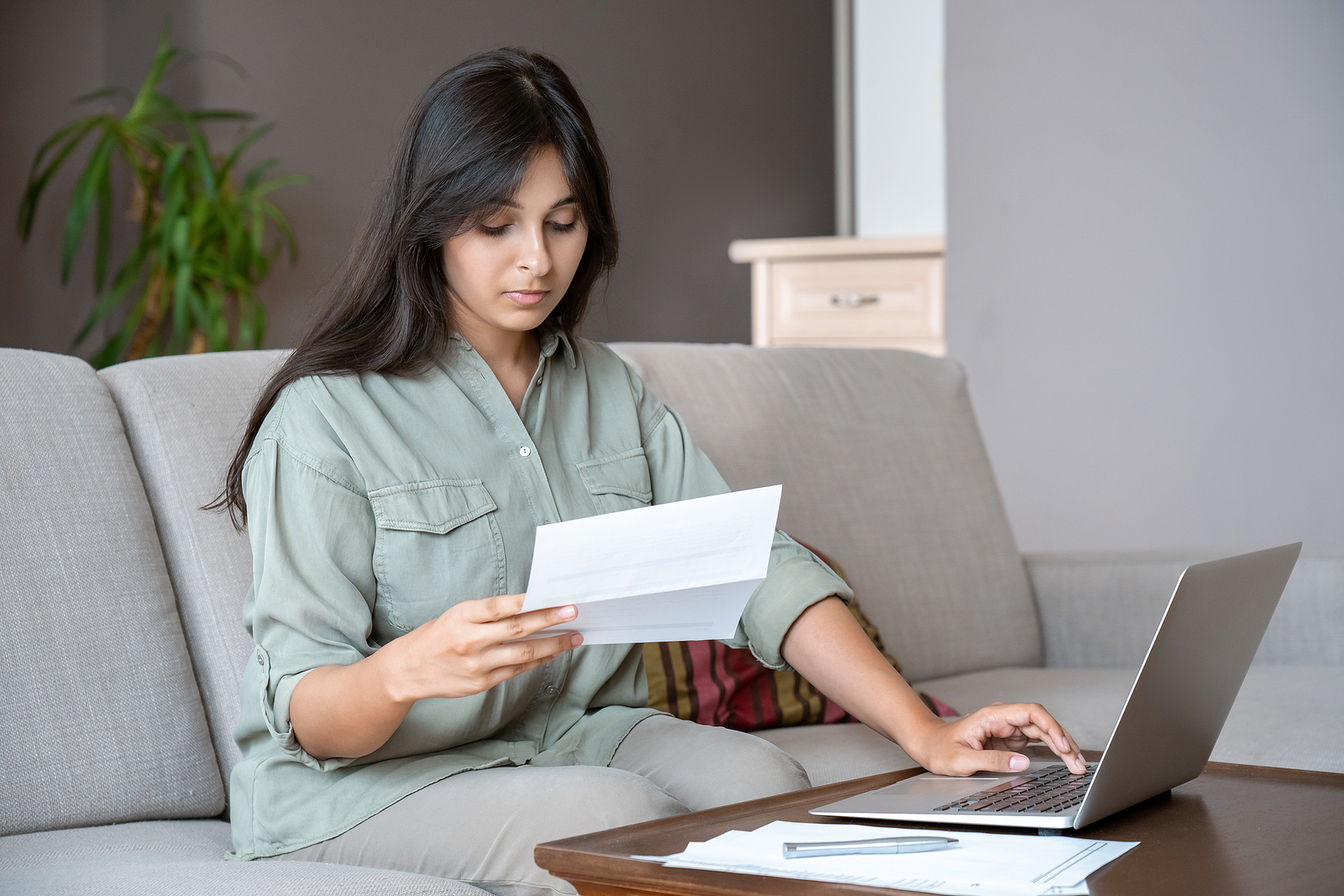 Online and mobile banking is so sophisticated and convenient that you might be content to let your devices do all your accounting for you. After all, you can open the app and see where all your money is anytime you want.
But machines can make mistakes—and so can online vendors. That's why balancing your checking account is still a vital ritual to ensure you have healthy finances. Read on to find out how to balance a checking account with today's tools.
Do I Need to Balance my Checking Account If I Don't Use a Checkbook?
The short answer is, yes.
Digital banking has gained so much popularity that some places don't accept checks—or even cash—anymore. But balancing your checking account goes beyond keeping track of paper checks.
When you balance your checking account, you're keeping an eye on all of your transactions, including:
ATM withdrawals, transfers, and deposits
In-store and online purchases
Automatic payments and bill pay transactions
ACH transfers
Direct deposits of your paycheck
Mobile deposits of checks you received
Banking fees, charges, and errors
Fraudulent activity
It's also worth noting that if you only occasionally write a check, then you're more likely to forget about the delayed processing time—and possibly be caught off guard with an insufficient balance.
How to Balance a Checking Account in 6 Easy Steps
Keeping up with rapid changes in technology can be hard no matter what age you are. Here's a breakdown of how to balance your checking account, whether you still prefer to write checks or have never written one in your life.
Log in to your financial institution's website or mobile app and find out your current available balance. Note it using your preferred medium. This could be a spreadsheet, a notebook, or your paper checkbook register.
Make a list of any pending transactions and sort them into debits (checks you've written that haven't been cashed, purchases that are processing, etc.) and credits (paychecks that are coming soon, refunds, etc.). Note dates and any identifying numbers.
Be sure to include any fees you have to pay, plus any interest you might pay or earn.
Subtract each debit from your available balance.
Add each credit to your available balance.
Figure out the running balance and then compare all your totals with what it says in your online checking account.
You have a balanced checking account if your own records show the same balance as the one you see in your app!
Handy Tools to Balance Your Checking Account
Take advantage of technology and stay on top of your finances with these useful online banking applications:
Use Your Financial Institution's Website or App. Log in each night and scan your incoming and outgoing transactions. Note any errors and pending transactions—and don't forget to account for any checks you might have written recently.   
Sign Up For Alerts. Get notified when a pending transaction goes through or a check clears, so you can add it to your running balance and avoid being overdrawn. Alerts will also give you a heads up on any fraudulent activity.
Set Up a Spreadsheet. To get both sides of the story, you need to keep your own records and not just see what it says in your app. An open-source spreadsheet means you can share it with family members and everyone can stay updated.
How Often Should I Balance My Checking Account?
The more frequently you balance your account, the better. Shorter intervals will make it easier for you to go back and find the source of any imbalance.
In the past, people used to balance their checking account once a month, when their paper statement arrived in the mail. They would get out their checkbook register and compare the transactions shown on their statement with the income and expenses they had recorded.
Nowadays, online and mobile banking allows us to send and receive money and buy things from all over the world everyday. So it's a good idea to balance your checking account about every two weeks, or even daily.
Final Thoughts on Balancing Your Checking Account
Balancing your checking account is about more than just making sure you weren't overcharged at the grocery store. Keeping tabs on your debits and credits is the foundation of a healthy budget.
If you can work out a reasonable budget for you and your family—and stick with it—then you've got a great chance to build your wealth and enhance your financial security. Then, once you're on top of your daily transactions, you can start thinking about saving up for the future.
Click below to find out why it's a great idea to have both a checking account and a savings account in your financial toolkit.
3 Differences Between A Checking Account vs. Savings Account