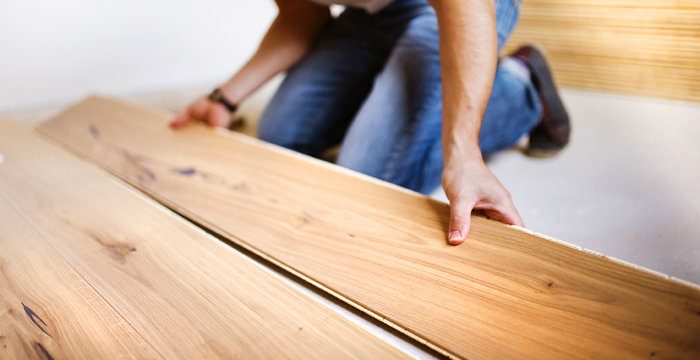 Home Equity Loans




Home Equity Loans




You've put a great deal into your home — money, sweat, effort, all of which amounts to a great investment. When you're in need of funds for your next big expense, turn to Atlantic Financial FCU and put your home to work for you.





A home equity loan offers:

Low, competitive rates
No points
Secured by the existing equity in your home
Budget-friendly repayment terms
Repayment terms of 5, 10, or 15 years
Tax advantages may be applicable*




Whether you have home improvements planned or other large expenses such as college tuition, wedding, or a special vacation, get access to the loan amount you need by using the equity you've built in your house. Partner with Atlantic Financial FCU for help turning your home's equity into budget-friendly financing.




Let AFFCU develop a customized financing solution to meet your needs by working with our friendly, experienced lending team who provide prompt, local decision-making and processing.




Explore your financial possibilities.




Low Competitive Rates




AFFCU offers some of the most competitive home equity loan rates in Baltimore, MD. With APR rates as low as 4.50%, you're able to take on new challenges and achieve your goals with a simple low monthly payment. Determine your home loan possibilities based on what we have to offer and what you can afford.





Home Equity Loan Benefits




Not only are interest rates historically lower on a home equity loan than credit cards or personal loans, but they offer a host of other benefits to you.




Upfront Capital Available

One of the advantages of taking out a home equity loan is the lump sum available to make large purchases. After all, the main reason why you're in need of a home equity loan is that you have a goal that requires a large down payment. Money that you simply don't have out of pocket.




Fixed Rate Option

You can easily budget your repayment amount with a fixed interest rate. With an ever-changing rate environment, this allows you to know exactly the amount that you need to pay on a monthly basis without any surprises.




Tax Deductions

There may be an opportunity for you to reap tax benefits if the home equity loan is used specifically for home improvements. In order to be sure, consult a tax professional to avoid any mistakes.




Lower Interest Rates

Many opt for a home equity loan due to their low-interest rates. At AFFCU, we offer a home equity line-of-credit at an APR rate as low as 4.50%. This allows you to add necessary home improvements or take a much-needed vacation without compromising your daily quality of life.

Common Uses for Home Equity Loan

It may not always be possible to do the things you want without extra financial help. By taking out a home equity loan, you're able to achieve many goals and do the things you've always dreamt of with a simple monthly payment. The possibilities are endless.




Home Improvement Projects
College Tuition
Wedding Expenses
Vacations
Large Medical Expenses
Personal Debt Payments
Real Estate Investments
Buying a Car
Starting a Business





Additional Lending Resources




At Atlantic Financial FCU, we offer many additional financial resources, products and services to ensure that you're able to make sound financial decisions based on facts and expert guidance.




Home Loan Calculators

Additional Financial Calculators




Lending Resources

Additional Helpful Tools & Education




Can I Apply For A Home Equity Loan?




If you're a current member, or interested in joining and meet our member eligibility requirements, you can apply for a home equity loan with Atlantic Financial FCU.

Once you become a credit union member, you're a member for life, regardless of job or life changes.

We're excited to welcome you.






*Consult a tax advisor.

Take Advantage of AFFCU's Special Limited-Time Home Equity Offers.

Click here to check out the details and special rates on our Home Equity solutions.

Competitive rates
No points
Secured by the existing equity in your home
Funds available anytime without reapplying; apply once, then use as needed thereafter
Funds conveniently available via:
Phone
Transfers through online banking
Online bill pay
Check
Revolving credit – available balance replenishes as you make payments
The interest paid might be tax deductible*
Only pay interest on the part that you use
Budget-friendly repayment terms, unique to your situation
Prompt, local decision-making and processing
Customized, friendly service from our experienced lending team




*Consult a tax advisor
Like what you see? Start the quick online process.
Apply Now