Home Equity Line-of-Credit
Cash In On Your Homes Increasing Home Value
3.24% Intro APR*
Get A Return On Your Home Investment
Need recurring access to funds for home improvements or other projects and needs? Let the investment in your home purchase pay you back with a Home Equity Line-of-Credit.
Easy Access To Funds
With a revolving line of credit, you can use the funds as you need them and pay for only what you draw on. Funds can be easily accessed from your account using your debit card, writing a check, or withdraw at ATM.
Flexible Rates & Terms
Get access to affordable financing solutions with our everyday low rates on a Line-of-Credit or Loan, plus no loan origination or annual fees. Borrow up to 90% LTV, with  a 15 year term, and rates as low as 4.50% APR1
Convenience & Benefits
We keep the entire process simple and convenient. Apply and close with ease, online or in-person.
Plus, a HELOC may provide tax saving benefits by deducting interest paid2
Special Home Equity Line-of-Credit Offer
A revolving line of credit allowing you to take out money at various times when you need it. You only pay interest on the amount you use.
           3.24% Introductory APR for 12-months1
Qualifying rate as low as 4.50% APR1 for remainder of term
Minimum Line-of-Credit of $25,000
Minimum initial disbursement of at least $20,000
Maximum 90% CLTV
NO Closing Costs3

Affordable Home Equity Financing
Make your dreams a reality using the equity in your home. Get access to the cash you need with our low-rate home equity financing. A HELOC provides you with a revolving line of credit allowing you to take out money at various times when you need it. You only pay interest on the amount you use.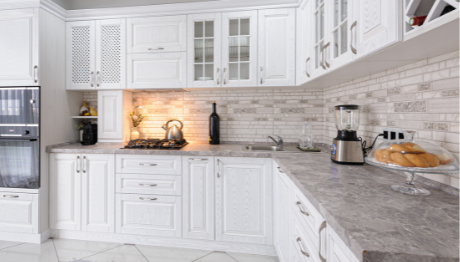 Home Improvements
The best use of a home equity is for home improvements that help add more value to your house. It's a smart, easy way to finance those large projects.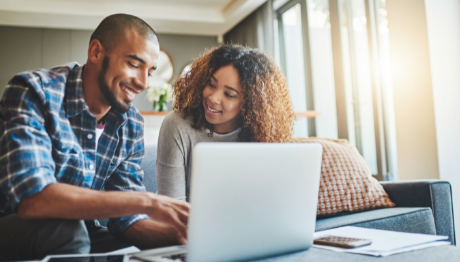 Debt Consolidation
Use the equity in your home a cash to pay off and consolidate your debts into one manageable monthly payment.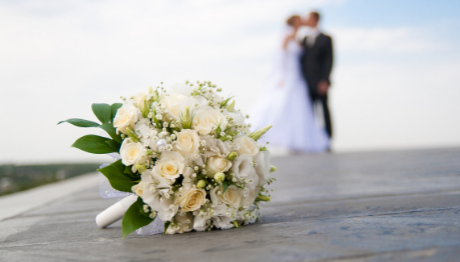 Other Major Purchases
It's wedding season. College tuition will be coming due. For significant expenses like these and many others, using the equity in your home with affordable financing is a smart way to manage the expenses.
Apply Today
Calculate Your Potential Home Equity Value
Results
| | |
| --- | --- |
| You may qualify for: | $____ |
Who can apply
We serve the financial needs of consumers throughout the greater Baltimore communities. AFFCU is open to anyone who lives, works, worships, volunteers, attends school, or has family in Baltimore County, Baltimore City, Carroll County, and Harford County, Maryland. There's a good chance that includes you, so come join us!

Frequently Asked Questions
Your credit limit will depend on the amount of equity in your home, your credit history and property location. Another factor is your loan-to-value (LTV) ratio, which is the relationship between your current mortgage loan balance and the value of your home. Find out how much you may be able to borrow with our home equity line of credit calculator above.
Available credit is based on your loan-to-value ratio. Maximum loan-to-value 90%. Actual loan-to-value limit is based on application and credit review.
The variable interest rate is based on the Wall Street Journal Prime Rate as published in the Money Rates section.
A Home Equity Line of Credit has two different periods, a draw period and repayment period. The draw period is 5 years, where you have ongoing access to available funds and can use the funds how you'd like. During the draw period, you have to make predetermined minimum monthly payments of the outstanding balance. Once the draw period ends, the account enters the repayment period.
During the repayment period, you can no longer advance on the home equity line of credit, and must make principal and interest payments. The new minimum payment will ensure the balance is paid in full by the maturity date. The interest rate on the balance continues to be variable.
Yes, an appraisal is required to determine the value of your home and how much equity you have available.
Disclosures
What you should know about home equity lines of credit booklet
1APR=Annual Percentage Rate. Rates and terms are subject to change without prior notification. The introductory rate is a variable rate of Prime minus 1.51% for 12 months, subject to a minimum of 3.24%. This results in the APR stated above, but it can change based on Prime. After the 12-month introductory rate period, your monthly APR will be a fully indexed, variable rate based on Prime plus or minus a margin and based on your credit line amount, Loan to Value (LTV), and other factors at the time of application. The advertised as low as rate is based on Prime as of July 1, 2022, and excellent credit review. The prime rate is obtained from the Wall Street Journal. The minimum APR that can apply is 4.50% for well qualified borrowers and the maximum APR that can apply is 18%. The rate is variable and can adjust on a monthly basis. The 12-month introductory rate offer is valid on qualified new home equity line of credit applications received between June 1, 2022, and August 31, 2022, with a minimum initial draw of $20,000 required and a maximum of 90% combined Loan-to-Value (CLTV). This promotional offer requires direct loan payment from an AFFCU account and a direct deposit totaling at least $1,500 cumulatively per month to an AFFCU checking account (existing direct deposit qualifies). Adequate property and flood insurance required, if applicable. 5-year draw, 15-year payback. Current prime rate is 4.75% and is updated on the last business day of the month as published in the Wall Street Journal. Rate is subject to change. For every $10,000 borrowed at 4.50% APR your approximate payment will be $76.55 monthly. Credit is subject to approval. Not all applicants will qualify for the lowest rate. We may not extend credit to you if you do not meet Atlantic Financial Federal Credit Union criteria. Other terms and conditions apply. Home Equity Lines-of-Credit have a $375 upfront home appraisal cost that is due prior to closing. Speak with a Lending representative at 410-584-7474 about closing costs. Please consult with an Atlantic Financial Federal Credit Union representative for more information.
2 Consult your tax advisor. Borrower will be responsible for third party fees, such as: appraisal, tax and flood tracking, title insurance, and settlement service. Consult your tax advisor about potential tax deductions and your tax liability. Adequate homeowner's insurance coverage is a requirement for this loan.
3 Atlantic Financial FCU will advance the costs (on primary/secondary residence only) for appraisals, credit reports, and closing costs on your AFFCU Home Equity Line-of-Credit, regardless of credit score, on loan amounts less than $300,000 $200,000. Closing costs generally range from $850 to $1,000 on a $20,000 line of credit. If the line of credit is paid off within 36-months of the original note date, closing costs must be reimbursed to AFFCU by the borrower.