Where To Open A Checking Account In 2022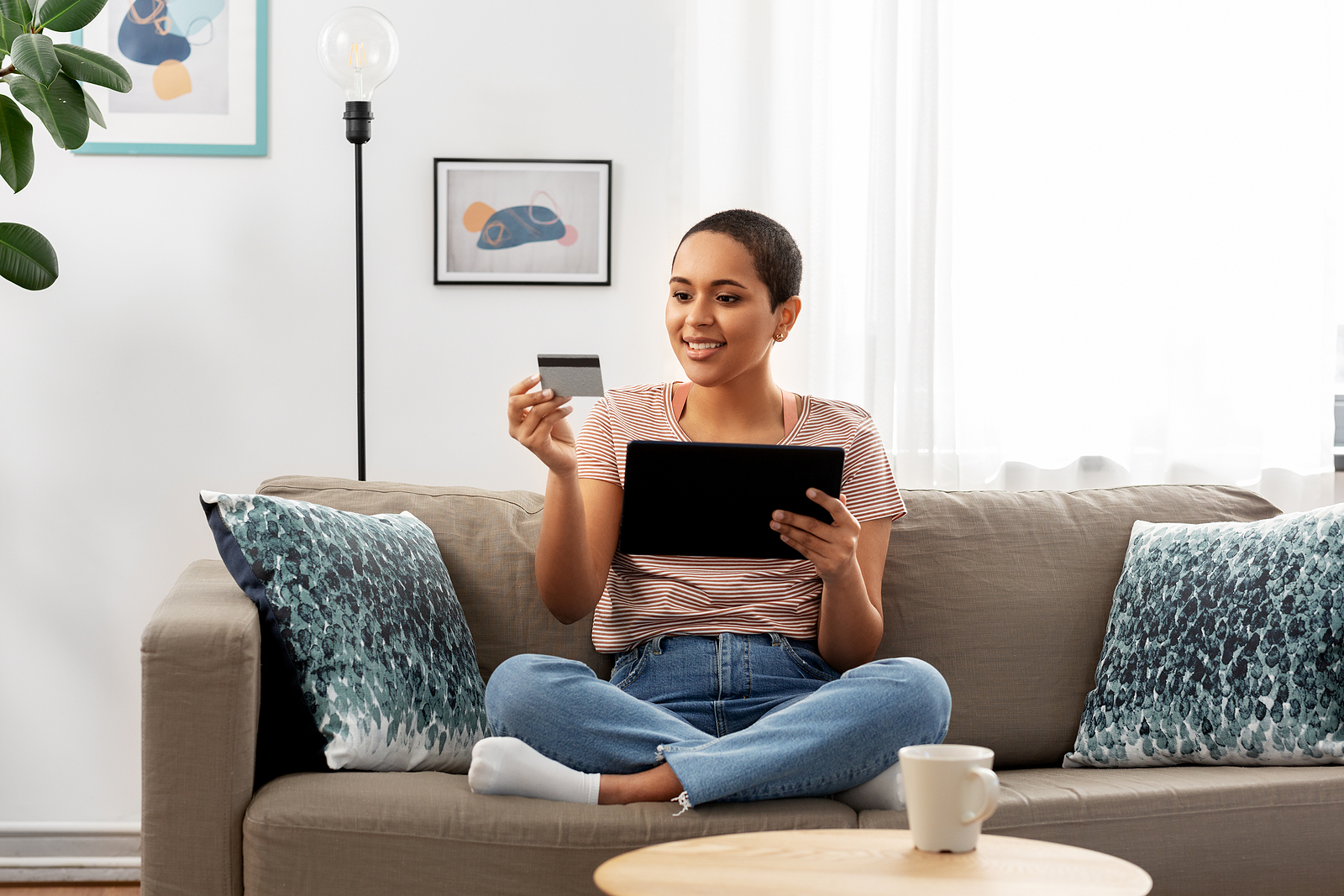 In times gone by, being without a checking account was an inconvenience at worst. Today, not having a checking account can make you feel like you're at a standstill. 
In 2020, only 19% of transactions were cash-based. Most of the other options, including checks, debit and credit cards, and electronic transfers, require having a checking account. That's why if you don't have a checking account or you're looking to open a new one in 2022, you want to do your research to determine where you'll find the best account for you. 
Checking Account Benefits
Opening a checking account provides you with financial flexibility that you don't want to live without. Here are some ways you can benefit from having a checking account. 
Get paid from your employer faster

Make online purchases

Obtain a debit card, usually without fees

Use and receive digital payments such as PayPal, Facebook Pay, or Venmo

Make international transactions

Take advantage of autopay plans and mobile banking

Conduct transactions safely and securely
Where To Open A Checking Account
Most checking accounts will fit the bill, but that doesn't mean they are all equal. Big financial institutions, online banks, and credit unions have their own set of advantages and disadvantages. This guide will help you see the key differences and decide which is best for you.
Banks
As the traditional place to open a checking account, banks get the majority of the market share. Often banks have some of the highest fees, as well as minimum balance requirements. But they do have some distinct advantages.
A bank gives you the ability to conduct all of your financial business in one place. 
Well-established banks can offer you many financial services, such as:
Financial planning

Various types of loans

Interest-bearing accounts

Retirement planning and accounts

Mortgages, refinancing, and home equity loans

High-interest savings accounts
Another advantage is that most banks are very well known, lending credibility to the checks written on the account. Banks are also more likely to have an extensive ATM network.
Bank accounts are best for mature adults with higher incomes and more financial needs. Due to the maintenance and other fees that banks frequently charge, the benefits are not worth the cost if you are not using the accounts to their full potential.
Credit Unions
Credit unions have grown in strength and popularity. They offer many benefits over traditional banking, stemming from the fact that they are not-for-profit institutions owned and supported by their members.
In return, members receive such benefits as:
Higher cashback, earning potential with attractive rates, and other rewards

No minimum balance requirements

Lower interest rates on loans

Forgiving credit requirements for loans

Overdraft protection

No fees for routine maintenance of the accounts (overdraft fees may still be charged)

No ATM fees, with the ability to use out-of-network ATMs

More personalized experience
Credit unions don't just benefit their members. They also give back to the community. They are often involved in local sports teams and other activities and programs. Also, they provide financial education to members and the community.
Almost everyone can benefit from going to a credit union, but others will benefit more than others. Credit union accounts are perfect for you if you:
Want to support the local economy and community

Have poor banking history

Have no credit history

Want to build or rebuild their credit
Credit unions are much more likely to help you become a financially healthy and well-informed consumer.
Read More: Benefits of a Credit Union Checking Account
Online Banks
Online banks are financial institutions that do not have branch locations, or they have few locations across the country but offer accounts to everyone. The biggest draw for online banks is that they have virtually no requirements. They do not check your banking history or credit report.
Because online banks are entirely virtual, they typically have more online and mobile banking options. An online bank can certainly be an advantage if you like to make all of your payments and transactions digitally.
Those who live in a small town or rural area may be able to get better interest rates, cashback options, and lower fees from online banks rather than small local ones. Online banks are also suitable for consumers with poor credit and banking histories. The most likely group to use online banks with mobile banking is young adults aged 18 to 25 (Generation Z).
Checking Account Features to Consider
Regardless of where you are going to get your checking account, there are a few features to look for that should be non-negotiable. There are banks, online banks, and credit unions that offer these features, but you'll be most likely to find the best interest rates at credit unions.
Key features:
Direct deposit

Debit card

Free in- and out-of-network ATMs

Electronic funds transfer

Mobile banking

Overdraft protection

Paper checks and/or cashier's checks

Face to face customer service

High yield checking

Low or no fees
With these features, you can conduct all of your financial business through an easy-to-use and affordable account. A credit union usually offers these features for their free or interest-earning checking accounts.
Atlantic Financial Credit Union offers additional features including:
No minimum balance

No maintenance fees

Cashback rewards on debit purchases

High interest earnings
Deciding Where To Open A Checking Account 
When choosing a checking account, you first need to analyze your financial needs. Make a list of what you need to be able to do with your account, as well as your other financial goals. You can then compare these notes with the features of checking accounts.
For most Americans, credit unions make the most sense. A credit union allows you to be a part of your community while enjoying the best interest rates and features that you require. Different credit unions have various functions, so it is still important to compare your needs carefully with the details of the account.
Atlantic Financial Federal Credit Union Checking Accounts
AFFCU provides the best features, interest rates, and cash back options that credit unions have to offer. With no fees, reasonable rates, and high yields, a checking account with AFFCU will meet and exceed all of your financial needs. We have checking accounts at various levels, depending on your finances and average balances.