Why Use Personal Loans for Vacation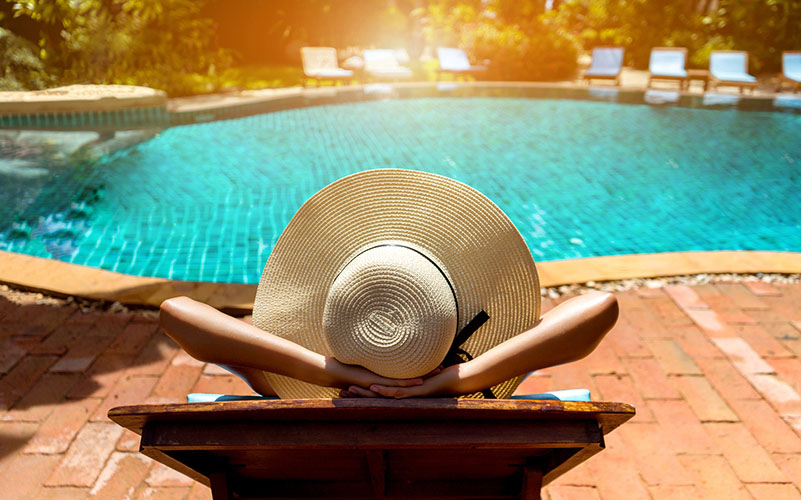 Making wise financial decisions is always important, but you also need to allow yourself to occasionally indulge in a higher quality of life. Sometimes, it is alright to borrow money to enjoy those moments with the family or to get a break for your mental health.
If you are considering a summer vacation, it is possible to obtain a personal loan to cover the expenses. Whether or not it is ideal depends on your goals and your current financial health. A personal loan for vacations could open the door to opportunities for you that you and your family may have otherwise not been able to experience.
Personal Loans for Vacation Are Less Expensive Than Credit Cards
Are you planning a trip across the country or overseas? Even if you are just heading to a few amusement parks, reaching for a credit card is expensive.
Interest rates on most credit cards range from 10 percent up to 25 percent or more. If the interest rate you obtain on a personal loan is lower, chances are you will likely save money by choosing it over credit cards.
It is also wise to remember that credit cards take a long time to repay. You may have good intentions of paying them off each month, but many people fail to do so and interest quickly adds up.
When looking into personal loans for vacation, be sure to compare loan offers carefully. You will find our low-interest personal loans may be more affordable than your credit cards.
Personal Loans for Vacation Help You Budget
Another nice advantage of using a personal loan for vacation is you can create your own budget within the loan.
Let's say you are planning a week at the beach. You budget and borrow just $2,500 for the trip and leave your credit cards at home. There's no temptation to overspend.
Along with this comes the benefit of knowing how much your trip will cost you. You're able to see the monthly payment amount as well as how much you'll pay in interest. All of the numbers are in front of you to decide if it's a good idea to fund your summer vacation with a personal loan.
What to Know Before Getting a Personal Loan for Vacation
Borrowing for a summer vacation can make sense for many people. However, it's important to make the right choice for your financial needs. Here are a few things to keep in mind before you apply for a personal loan.
How much do you need?
Choose an amount fitting to your desires, but not necessarily more. Keep the balance you owe as low as possible. To do this, calculate what you expect to pay over the course of your summer vacation.
What about your credit score?
The good news is your credit score may take less of a hit with a personal loan added to it than if you were to run up the balances on your credit cards. This is because you are not using your available credit so your debt to credit ratio remains low.
First, you need to consider whether or not your credit is good enough to qualify for a loan.
How much of a monthly payment can you afford?
It may be a once in a lifetime trip (or maybe not) but you still need to be able to afford the monthly payment on the loan. You can get a quote for the loan to see just how much you can expect to pay each month for the funds you borrow now.
Taking Out a Personal Loan for Summer Vacation
Personal loans are flexible, and you can use them for many expenses. Don't make a decision until you've reviewed all of the numbers. If you have some time, work to save up at least some of the money for your trip instead.
The good news is that at Atlantic Financial Federal Credit Union, we offer low-cost personal loans in Baltimore for your perfect summer vacation. We're happy to help you determine if this is the right lending option for your needs.