Stress Less This School Year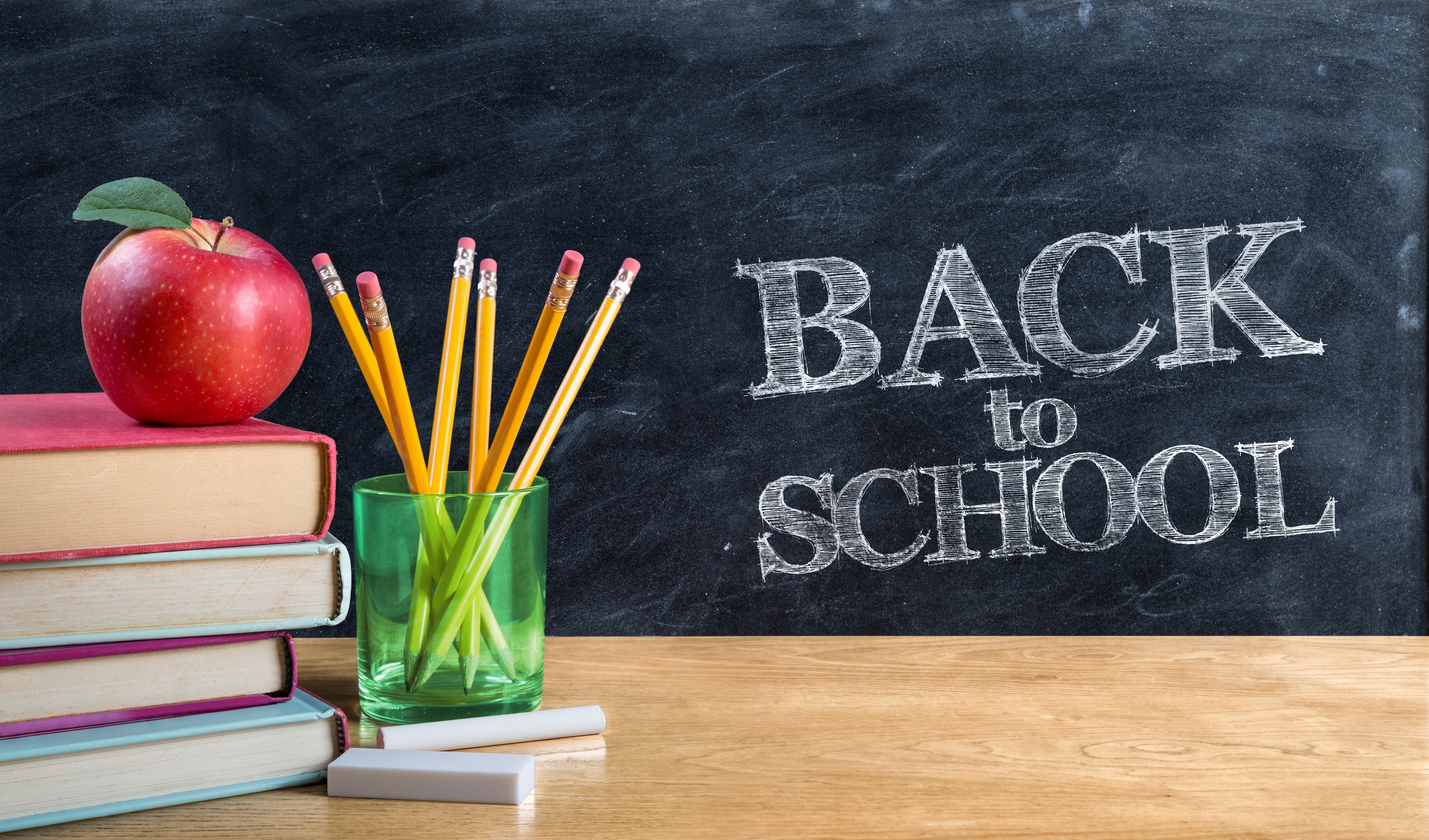 By Tracy Scott
The transition from lazy summer days with relaxed rules to early mornings and strict weekday routines have been described by some as chaotic. Mile-long drop-off lines, numerous fees for extracurricular activities, challenging homework assignments, and an ever-increasing "To Do" lists are just a few reasons parents and kids find themselves stressed each fall. The demands on time and finances can cause even the most yoga-minded individuals to forget to breathe.
Face the new school year with confidence by applying these tips – meditation optional.
Fill your calendar early to avoid over scheduling.
Counterintuitive as it may sound, filling your calendar is an effective way to keep your schedule under control. As the new school year approaches, it's easy to let changing schedules turn your household upside down. Stay in control by downloading your children's school or district calendar and adding school holidays, breaks, and early release days to your calendar – before school starts. If possible, review your personal calendar from last year and transfer information related to birthday parties, after school commitments, and anything that might repeat this year.
Once these dates are added, fill in upcoming doctor, orthodontic, and optometrist appointments. Instead of waiting for reminder calls from each respective office, contact them now to schedule the next several appointments. By earmarking appointments now, you'll reduce scheduling conflicts and ensure you snag an appointment time that works for you and your family.
Enlist age-appropriate help from your family.
It's time to get all (little) hands on deck. Help your children and young adults learn new skills that can benefit the entire family. They can support you with such tasks as lunch preparation, laundry, and meal planning. At first, teaching them to assist will slow down the process. Resist the impulse to step in and do it for them. It might take several attempts for them to learn the new task, but by this time next month, you'll be rewarded with more time on your hands and a more confident child.
Plan now for next school year.
Even though this school year only recently started, commit to reducing school-related expenses for the upcoming year. While some costs naturally increase as your child enters middle and high school, others should decrease or disappear altogether, e.g., food or cash contributions for class parties, etc. Planning for next year goes beyond setting funds aside for back-to-school supplies and clothing. Spending occurs year-round. Begin tracking those expenses now to save money next year.
Start by keeping your receipts. Whenever you make a school-related purchase, store the receipt in a special box. Consider creating a notebook that includes the date, item purchased, and cost for easier recordkeeping. Separate your notebook by category, e.g., field trip costs, booster club fees, cafeteria lunches, etc. Review your school spending records in December to determine the amount spent since the beginning of the school year. Aim to save at least 50% of your total receipts before next fall by making regular deposits to your share certificate account. After the school year ends, review your spring/winter spending and increase your savings deposits. The earlier you start saving for the next school year, the more interest you can earn on your deposits.
Pinpoint other items that contribute to stress this time of year. Have a family brainstorming session using this post as a guide. Planning your days and finances can make it easier to reduce the anxiety felt by families as children prepare to return to the classroom.