Home Improvements for Building Equity in Baltimore, MD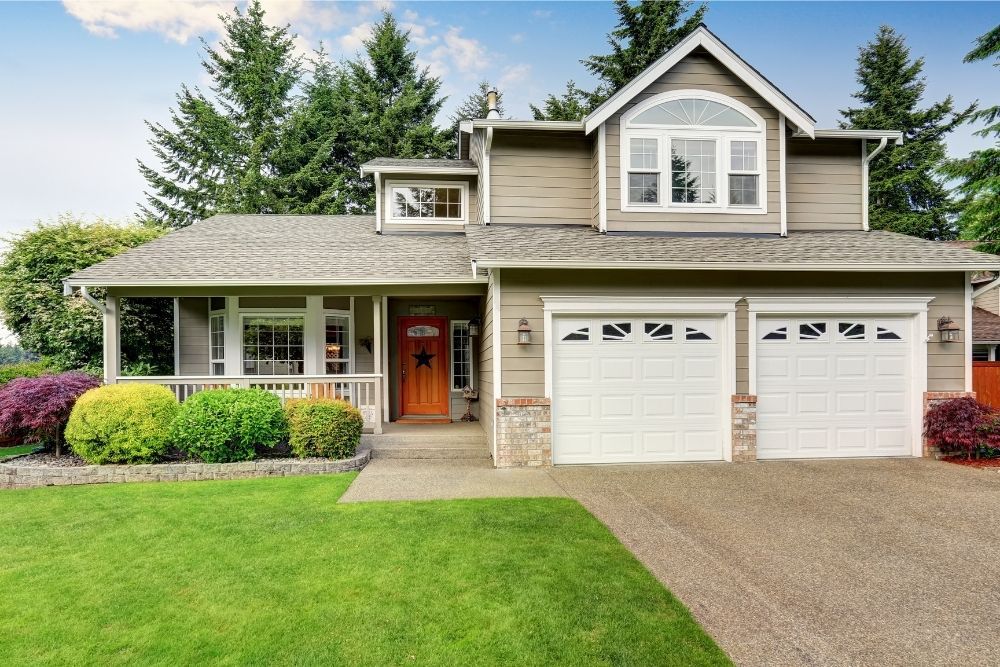 Increasing your home's equity can be beneficial whether you want to sell or take out a home equity loan. If you aren't afraid of rolling up your sleeves and completing a few simple home improvement projects, you may be able to increase your home's equity for very little money.
Living in the Baltimore area, there are plenty of home improvement stores nearby where you can find the supplies you need to complete projects. Be sure to take advantage of the free classes they offer to learn how to install tile, hang drywall, and do other things like a pro.
Be Careful with "Over-Renovating"
Before you start working on your home, it's important to carefully consider which projects you should invest in and how much you should spend. Not all home improvement projects will increase the value of your home. If you overspend on the wrong projects, you may lose money.
James Dickerson is a realtor who works with the Destination Home Group of Long & Foster Real Estate in Baltimore, MD, and the surrounding area. He offers solid advice on keeping your renovations reasonable.
"Renovations can make a huge impact on property value, but there is a fine line between adding value and "over-renovating." Anytime you're updating your property, you want to make sure that your updates reflect the neighborhood where your property is located.
Many people get frustrated with their HOA, but there are many benefits from uniformity. If you're looking to increase the value of your home, focus on value-adding renovations. This typically includes kitchens, bathrooms, flooring, paint, outdoor living, and curb appeal.
Keep in mind, if your neighborhood is selling for $300,000, and you put in a $1,000,000 kitchen, it doesn't necessarily mean your house is now worth $1,000,000. Keep it reasonable.
Believe it or not, one of the most profitable renovations/improvements you can make to your home is a freshly painted or brand-new front door. Of course, if this is your forever home and you don't have an HOA? Go crazy! Make it what you want!"
Simple Projects That Make a Big Impact
As James Dickerson pointed out, it's important to concentrate on renovations that add value to your property and skip those that don't. The following are several inexpensive and relatively easy home improvement projects you can do that may increase the equity in your Baltimore area home. Most of these projects can be completed in a weekend.
Paint Walls
As the years pass, walls may become dingy or the paint may crack. Also, colors that were once in style may now be outdated. Giving the walls in your home a fresh coat of paint can brighten rooms and make them look clean and new.
Install a New Front Door
A home's front door can have a major impact on its curb appeal. It's one of the first things people see as they approach a residence. If your home's front door looks like it has seen better days or the style is outdated, installing a new door can dramatically improve your home's appearance.
Paint Your Front Door
If your front door is in good shape but otherwise looks drab, you can paint it to make it look new again. Red is a popular door color that is warm and inviting. White is another popular option that looks great on many homes.
Install Ceiling Fans
If your home has outdated light fixtures, updating to ceiling fans with lights is a great way to add style and functionality to rooms. Ceiling fans can be installed with simple hand tools, and they usually come with step-by-step instructions so you'll know the job was done right.
Uncover Hardwood Floors
If you live in an older home, there's a chance that you may have some beautiful hardwood floors hiding underneath your carpet. If you aren't sure of what lies beneath, you can pull up a small corner of carpet in a room to investigate. If you don't find hardwood floors, you can easily put the carpet back in place.
Replace Your Flooring
If the carpet in your home is old, stained, or matted, consider replacing it with hardwood flooring or high-quality tile or vinyl. Although replacing your flooring may take longer than some of the other projects on this list, it can dramatically improve a home's interior and make dated and dull rooms look new again.
Landscape
The addition of flowers, shrubs, and trees can help to brighten your home's exterior and increase its curb appeal. Also, trimming existing bushes and trees, pulling weeds, and sowing grass seed in bald spots will help your yard look neat and inviting.
Power Wash Your Home's Exterior
Removing all of the grime that has built up on your home's brick, concrete, stone, and other things is a quick and easy way to brighten the exterior. Power washers can be rented at equipment rental companies.
Refinish Kitchen Cabinets
Just as adding a fresh coat of paint to your walls can make them look new again, either painting or staining your kitchen cabinets can give them a fresh look too. New cabinet knobs and drawer handles can also be added to upgrade the appearance.
Tile the Bathroom Floor
Old bathroom flooring may have cracks, rips, or stains. New tile or vinyl flooring is easy to install, and it can make an otherwise dull or drab bathroom look warm and cozy if you choose the right color.
Read More: Home Improvement Ideas with the Best Returns
Building Home Equity—Fast
You don't have to spend a lot of money to increase the value of your Baltimore area home. There are many home improvement projects you can do that are inexpensive, easy, and don't take a lot of time to finish. You could complete one of the projects on this list in a weekend, or do several over time to maximize the value of your home.
The equity you have in your home isn't just important when you are selling. You can also obtain a home equity loan for a remodeling project, to buy new appliances, to pay for a wedding, or something else. Check out the following link to learn more about options for borrowing against your home's equity.