How to Beat Car Dealers at Their Own Games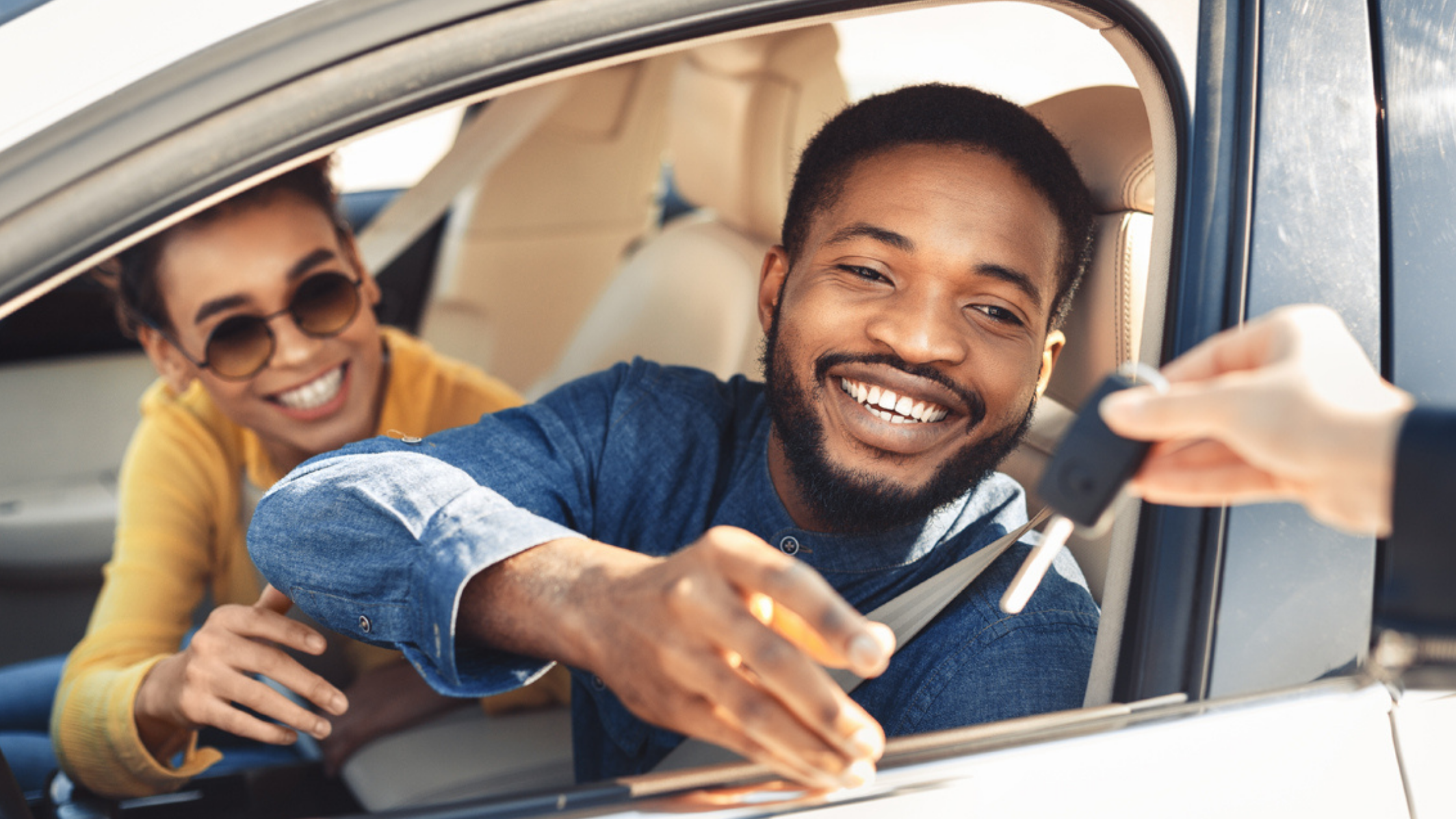 Are you thinking of buying a new car? Maybe your current vehicle is on its last legs, and you're ready to upgrade. Perhaps you want something a bit safer for your kids. Or maybe you just have that new car bug. Whatever the reason, buying a new car is no doubt exciting. But there's also that feeling of uneasiness knowing you're about to run the gauntlet of dealer games.
And, despite all your research and preparation, you're still at a disadvantage since you likely buy a car a few times a decade – whereas dealers sell them all day, every day. But that doesn't mean you can't drive away holding your head up high, knowing you got a great deal. You just need to be one step ahead of the dealers.
The 4 Components of the Car Deal
Anytime you purchase a new or preowned vehicle, there are typically four main areas where dealers make money. Each component provides opportunities for you to save or for the dealer to win. Once you understand how to maneuver through each phase, you'll be the one driving away with a smile on your face.
1. Vehicle Price
Your first step when buying a new car is to get the dealer to agree on the final price of the vehicle. This is obviously the most expensive component of the car-buying process and requires you to be crafty and avoid saying too much.
Before Visiting the Dealer: Once you narrow down your car search to a specific model, it's time to start your research. You can quickly browse local dealerships' websites to compare vehicle prices. You're not necessarily looking for the lowest price right now – your goal is to get a realistic price range for the car you want.
At the Dealership: The first questions the salesperson will likely ask are what your monthly budget is and do you have a trade-in. Avoid answering either of these questions; instead, change the subject. Once a dealer knows your monthly budget, they can make just about any car fit into that amount by extending loan terms. If they know you have a trade, they'll try to group it with the car price in their favor. Instead, focus on getting a final price only for now.
2. Trade-In Value
Having a vehicle to trade is a great way to save money and build equity in your new car. However, if you reveal you have a trade in step one, the dealer will tie your trade to the final price of the car in their favor. Instead, wait until the final price of the vehicle is determined to announce you have a trade-in.
Before Visiting the Dealer: Obtain several appraisals for your vehicle from other dealerships. While you can research your car's current value with online tools, such as Kelley Blue Book or NADA, those are more estimates. Instead, visit local dealerships and ask for a written appraisal.
At the Dealership: When you're ready to mention your trade, the dealer will likely take your vehicle to have it appraised by their staff. If they try to lowball your trade, show them the appraisals from other dealerships. Let them know that you'll be happy to sell the car to another dealership if necessary. Chances are that the dealership will propose a higher value for your trade.
3. Financing
Once you reach an agreement on the final price of the vehicle and your trade-in value, you're probably ready to get out of there! Unfortunately, you still have two more steps to get through before you're finished running the gauntlet.
Dealerships typically have two ways they make money through financing. First, they will try to get you to borrow through them. If that doesn't work, they will try to convince you to finance with their "recommended" lender (i.e., one that gives them kickbacks). Be prepared for both scenarios.
Before Visiting the Dealer: Getting pre-approved for your loan through the credit union is the best way to protect yourself from dealer financing games. Plus, it can aid you in both steps one and two when negotiating the vehicle price since dealers know they cannot go over your pre-approved amount.
At the Dealership: When you hand your pre-approval to the finance person, the first thing they will likely say is they can get you a better deal somewhere else. Again, they will typically try to keep your financing in-house or recommend another lender that provides them monetary incentives. Stick to your guns and insist they finance with your approved lender.
4. Add-Ons
Once the finance person agrees to run the loan through your pre-approved lender, the games are still not over. The hard-sell of add-on products is just about to begin. These products may include:
Guaranteed Asset Protection (GAP insurance)
Extended warranties
Window etching
Tire and wheel protection
Key protection
Ding and dent repair
Paint and fabric protection
While some of these services can be valuable, such as GAP, others are simply money makers for the dealership.
Before Visiting the Dealer: If you're interested in extra protections such as GAP or extended warranties, ask your lender. The credit union offers these same protections, usually significantly less than dealerships. These can easily be added to your pre-approval when you apply.
At the Dealership: Stick to your guns and say no. While it may feel like you're being mean to the finance person, know this is all part of the game to dealers.
Key Takeaways
While buying a new car is exciting, nothing beats driving away knowing you scored a great deal. A little preparation goes a long way. Spending a few hours researching prices and obtaining appraisals from local dealers could save you hundreds or thousands on your next car. And a pre-approval can prevent many dealer pricing games from ever starting.
While the car-buying process can be a game for dealers, you want to ensure your hard-earned money benefits you. If you feel unsure about the car deal at any time, it's best to leave and give yourself time to mull everything over. While dealers may try to coerce you into the sale, it's never a good decision to buy a vehicle based on pressure.
We're Here to Help!
Buying a new car can be both exciting and stressful. Educating yourself on the car-buying process and going in prepared are great ways to drive away happy. If you're ready to become pre-approved for your next vehicle, we're here to help. Apply online, meet with us in-branch, or call us to discuss financing options at 410-584-7474.