How Often Should You Monitor Your Checking Account?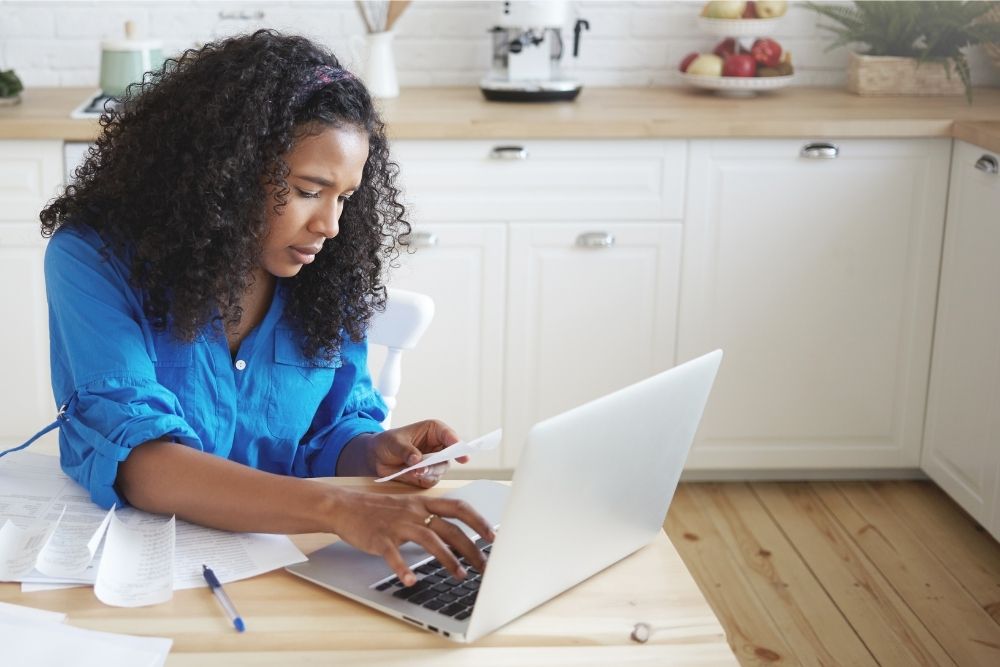 You can never check in on a bank account too frequently — because the more you monitor your account, the more likely you'll benefit from being in the know on your finances!
If you're looking for guidance on how often to monitor your checking account, you've come to the right place! Keep reading to understand the importance of monitoring your checking account and get some tips on keeping up this worthwhile financial habit.
How Frequently Should You Monitor Your Account?
You should monitor your checking account a minimum of one to two times per month. However, once a week is recommended especially if you have multiple accounts. 
Taking advantage of online/mobile banking and e-statements makes it incredibly easy to regularly monitor your checking account with ease. These account management features allow you to keep up with more than just your daily transactional activity. You may notice errors, unwanted charges, and likely gain a heightened sense of awareness on financial habits you want to work on improving. 
Regular, monthly or biweekly, account review enables you to not only know where your hard-earned money is going but helps you develop healthy financial habits that will stick with you well into the future!
4 Reasons to Monitor Your Checking Account
Now that you know how often you should monitor your checking account, it's important to understand why you're doing it along with what to look out for so you can make the most of doing so. 
Keeps you proactive vs. reactive
Regularly keeping tabs on the status of your finances helps you maintain a personal budget and plan ahead for both the short and long term. Pay attention to the snapshot your financial institution gives with how much money is truly deposited each month versus pre-tax estimates or a ballpark average. 
By checking on your account, you can manage your finances in greater detail, allowing you to refine your budget week over week and work towards long-term goals such as setting up an emergency savings fund or saving towards retirement.
Accurate income and expense tracking
Your budget may be based on estimates, but monitoring your checking account provides a better visual of how your actual money is earned and spent. You can use this information to tweak your budget with greater precision and put an end to unhealthy spendings habits. 
It's easy to swipe your debit card at your favorite restaurant or shop six or seven times throughout the month and never feel like you're spending too much. Your checking account provides a more accurate picture of how those seemingly minor purchases quickly add up.
Detect unauthorized account activity
The other major benefit of monitoring your bank account is fraud prevention. Cybercrimes do exist and it's only increasing every year as we progress into a tech-heavy future. A delayed response can make it more difficult to bounce back from fraudulent activity.
By monitoring your accounts regularly, you can spot and react to unauthorized transactions quickly. 
Locate hidden fees and unnecessary charges 
Combing through your checking account may be the only way to identify fees you weren't aware you were being charged. 
Several common checking account fees that can be easily missed include:
ATM fees

Monthly maintenance fees

Overdraft fees
If you encounter any unexpected fees or believe you are being overcharged for a fee, speak to a customer service representative about it getting waived or lowered. This is also a great opportunity to re-assess whether your current checking account is the best fit for you.
While reviewing your account for fees, it is wise to also take note of recurring items and auto-pay charges. For example, a monthly magazine subscription or streaming service that you set up long ago to automatically deduct from your account, but you no longer use. It's not surprising how easy it can be to forget you're being billed for these items and services.  
Get Started with a New Checking Account Today!
In today's digital, on-the-go way of conducting our daily lives, it's important to get an account that works for you, checking all of the boxes, offering easy-to-use, accessible features, minimal fees, and friendly service. 
At Atlantic Financial Federal Credit Union, we offer account options that come with no monthly fees or minimum deposits to establish.  
As if you needed more reasons to have an account with us, we have you covered with all the benefits of opening a checking account in Baltimore. Click below!