CEO Message To Members – Community Charter Expansion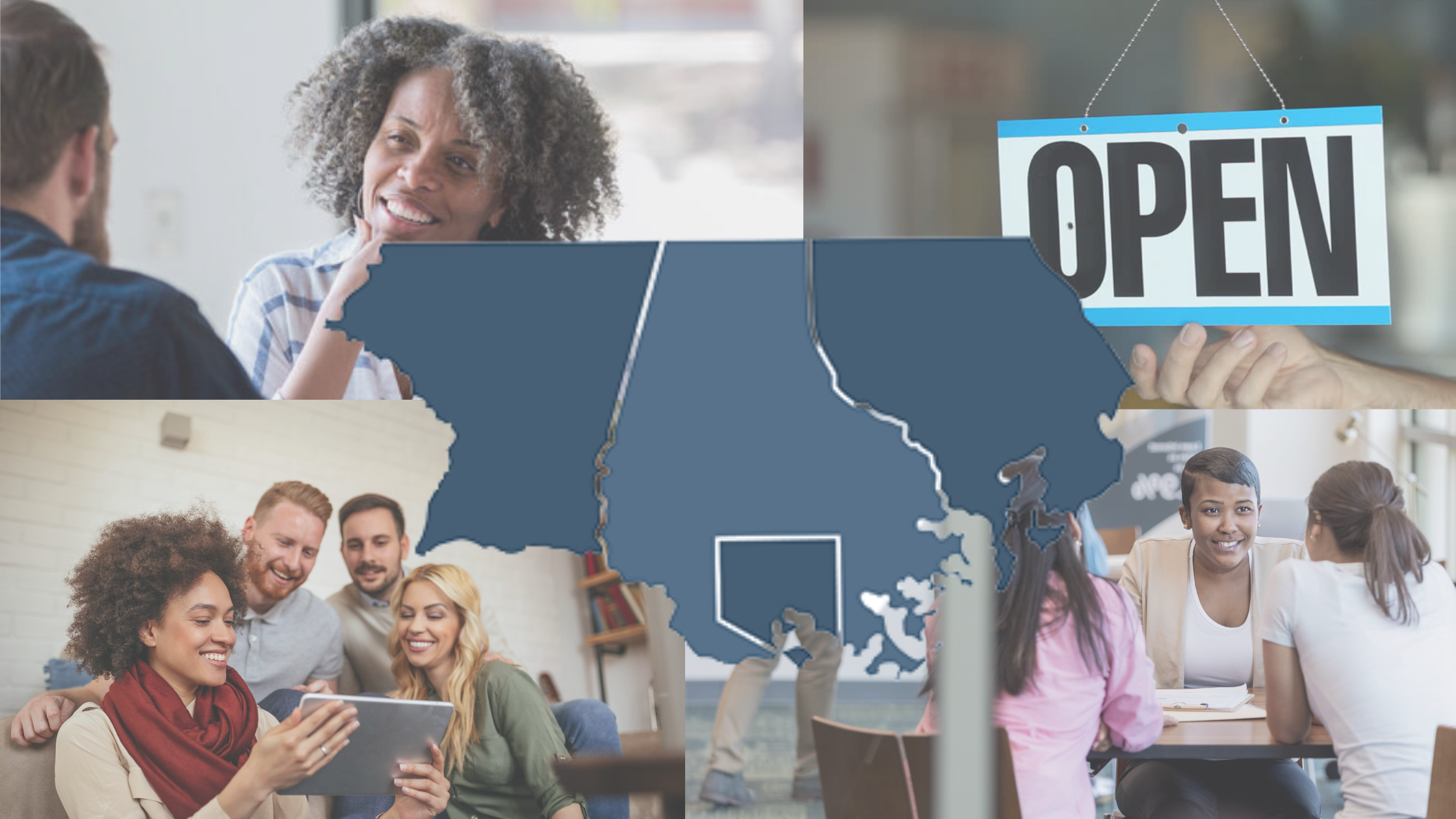 Dear AFFCU Members,
Atlantic Financial Federal Credit Union celebrated our 70th anniversary in April of 2020. We are proud of our long, successful history and the thousands of members that have flourished since it all started in 1950. From day one, our focus has always been on serving the financial needs of our members and ensuring every member's financial success. As we work to continue to grow, that focus will always be our number one priority.
Today, we continue to evolve and grow. Evolving the products and services we deliver, along with how we serve and interact with you. We also continue to grow within a very competitive marketplace. Growth that is necessary to ensure we can continue to deliver and maintain the affordable financial solutions that our members need and desire.
As we look for ways to grow, the Board and Management Team thoroughly reviewed our options of strategic, proactive measures we could take to help ensure that continued success of AFFCU well into the future. Through that detailed analysis the decision was made to pursue a charter change.
This decision was made based on the best interest of the credit union and its members. It has limited impact to our current members, while providing a new avenue to strategic growth. The credit union remains financially sound and healthy but needed to adjust our path forward to continue this success well into the future.
The request for a charter change is an arduous process, for good reason. The decision is based on a thorough review by the National Credit Union Association (NCUA) who regulates the credit union industry.
Following the development and review of our request, which took over a year, we are excited to announce that NCUA has granted AFFCU approval to convert to a Community Chartered Credit Union. This provides AFFCU the ability to expand our field of membership to serve more residents throughout the Greater Baltimore area.
Atlantic Financial Federal Credit Union will now be accessible to anyone who lives, works, worships, volunteers, attends school in, has family in, or does business in Baltimore County, Baltimore City, Carroll County, and Harford County. This is effective immediately.
While we are excited about this positive change for us as a credit union, we understand it may lead to questions for you as a member. Part of the uniqueness of being an AFFCU member was the inclusiveness and common-bond affiliation. While AFFCU's continued growth and evolution is necessary, we remain committed to ensuring it is done in a manner that does not sacrifice our personal, dedicated service to our members. You will never just be a number to us. You will always be a member with a personal connection.
This eligibility expansion will allow us to open our doors to even more members like you, giving them the opportunity to take advantage of that different, unique experience as an AFFCU member. And what is consider a significant milestone for the credit union, will have limited impact on your current AFFCU relationship.
While the Greater Baltimore market is saturated with financial institutions, we see the need for AFFCU to assist consumers with their financial challenges and fill a void by providing them with trustworthy and reliable banking solutions. Our community members work hard for their money and we want to help them get more out of it, help them achieve more, and live financially healthy and prosperous lives.
Why did AFFCU elect to make this change?
The AFFCU Board of Directors unanimously approved this charter change and field of membership expansion. With NCUA's approval, we can now extend AFFCU's unique credit union service offering, to the Greater Baltimore communities.
This change was identified as the best strategic approach in the evolution of AFFCU as we continue to adapt to our changing environment. This will allow us to thrive in a market that needs the support we offer.
Additionally, we have experienced an increased interest in membership from the public who are not affiliated with any of our Employer Partners. This change to our membership eligibility will allow us to extend an open invitation to others to provide the same affordable financial solutions, complimented by exceptional member experiences, that AFFCU delivers to you.
We want to provide consumers throughout Greater Baltimore with access to a better financial institution that works hard to serve their interests first in the same way we have served our members.
What impact does this have on current AFFCU members?
None. This change will have no impact on the unique member experience that you currently receive, or the products and financial services that we deliver. Our expansion will not take anything away from our focus, commitment, and support that we provide you now.
A common saying is once an AFFCU member, always an AFFCU member. That still rings true. This eligibility change has no impact on your current membership here at AFFCU. Likewise, your friends, family, and co-workers will still be eligible to join. And now it will be even easier for them to join. Likewise, we will continue to work hand-in-hand with our employer partners, and look to further develop those partnerships.
However, because of the financial cooperative structure that credit unions are built upon, AFFCU's continued health and strength is strongly dependent on loyal members like you being engaged and utilizing its products and services.
The more active members that are part of AFFCU, using our products and services and borrowing, the better impact it has on you as a member. This active member engagement directly correlates with our ability to offer lower cost loan financing rates, higher deposit rates, rewards checking, enhanced digital banking technology, and expanded community support.
Our broader Central Maryland expansion of eligibility will support our member growth and development objectives, while allowing us to continue to improve your AFFCU benefits and enhance your member experience.
What's next?
With this announcement, the expanded eligibility is effective immediately. But our growth and evolution in serving this community will continue to develop. We are excited to roll out our plans and highlight our value to our broader community of potential members.
We are financially strong and will continue our prudent financial responsibility as we grow to serve this new market. As we do so, we will continue to invest in our evolving digital banking channels, while exploring increased physical access, and additional financial products and services that will help you thrive.
We will also expand our presence in supporting these communities through ongoing financial outreach, volunteering, community support, and delivering on our social responsibilities to help foster financial success and build stronger, vibrant communities. The central aspect of our actions will also be guided by the "people helping people" philosophy. There is significant opportunity ahead for the community members and the success of AFFCU.
The changes ahead will lead to a bright and exciting future. We will continue to keep you at the forefront of our evolution, sharing information and details as we move forward. But as we begin to introduce ourselves to the new communities, we welcome your support and sharing AFFCU with your family, friends, and/or coworkers who live, work, study, volunteer, have family, or worship in Baltimore County, Baltimore City, Carroll County, and/or Harford County. Help us spread the news of the AFFCU experience that is now available to them.
Thank you for your continued support, trust, and loyalty to AFFCU. With the experience of 70 years of member service, we look forward to being a stronger financial partner for many more years.
Sincerely,
Matthew Piazza
President & CEO