Atlantic Financial Federal Credit Union Marks Another Strong Year Supporting the Leukemia & Lymphoma Society of MD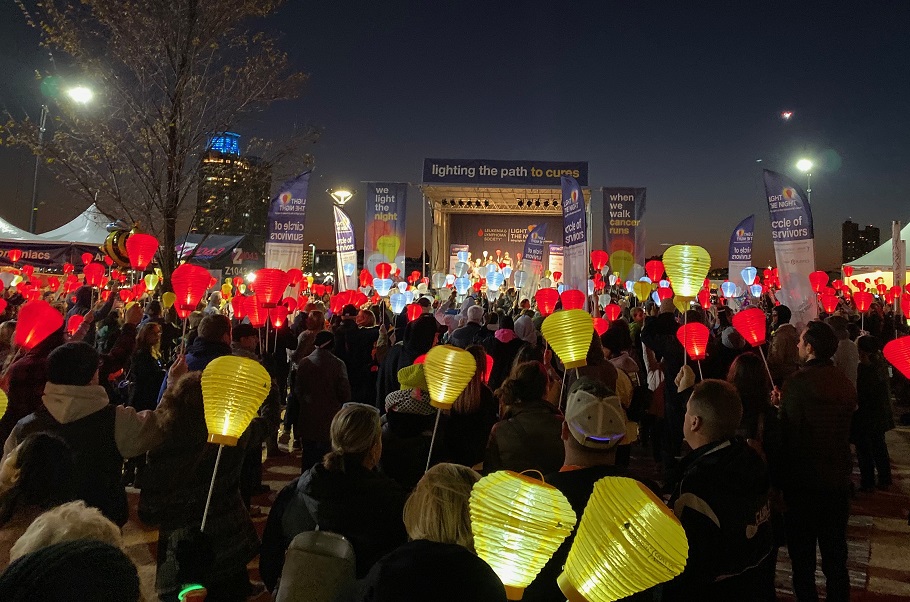 Atlantic Financial Federal Credit Union is proud to announce that in 2019, its support of the Leukemia & Lymphoma Society (LLS) of Maryland generated over $8,200 in total donations.
The ongoing success has been accomplished through the collective charitable efforts, including the credit union's corporate sponsorship, fundraising, along with member and employee donations. AFFCU's support of the LLS Light The Night campaign began in 2016, with its four-year donations now totaling over $33,600.
"As a credit union, we remain steadfast in carrying on the people-helping-people philosophy," said Matthew Piazza, President/CEO of Atlantic Financial Federal Credit Union. "Cancer is a disease that does not discriminate, with the ability to impact anyone at any time. Since joining forces with LLS, the battle with lymphoma has hit close to home, twice, within the AFFCU family. While modern medicine continues to make treatment breakthroughs, we know that our support is still needed until we end cancer. Until then, our support of the Leukemia & Lymphoma Society's Light the Night campaign will continue to help bring light to the darkness of cancer."
Mr. Piazza stated "We are appreciative to the employees and members who graciously supported our Light the Night campaign fundraising efforts. We look forward to another strong year of fundraising and support in 2020, as we remain part of the fight to end cancer."
About The Leukemia & Lymphoma Society
The Leukemia & Lymphoma Society ® (LLS) is the world's largest voluntary health agency dedicated to blood cancer. The LLS mission: Cure leukemia, lymphoma, Hodgkin's disease and myeloma, and improve the quality of life of patients and their families. LLS funds lifesaving blood cancer research around the world, provides free information and support services, and is the voice for all blood cancer patients seeking access to quality, affordable, coordinated care.
Founded in 1949 and headquartered in Rye Brook, NY, LLS has chapters throughout the United States and Canada; including the Maryland Chapter located in Owings Mills, Maryland. To learn more, visit www.LLS.org. Patients should contact the Information Resource Center at (800) 955-4572, Monday through Friday, 9 a.m. to 9 p.m. ET.