AFFCU Donates To The 2021 Light The Night Campaign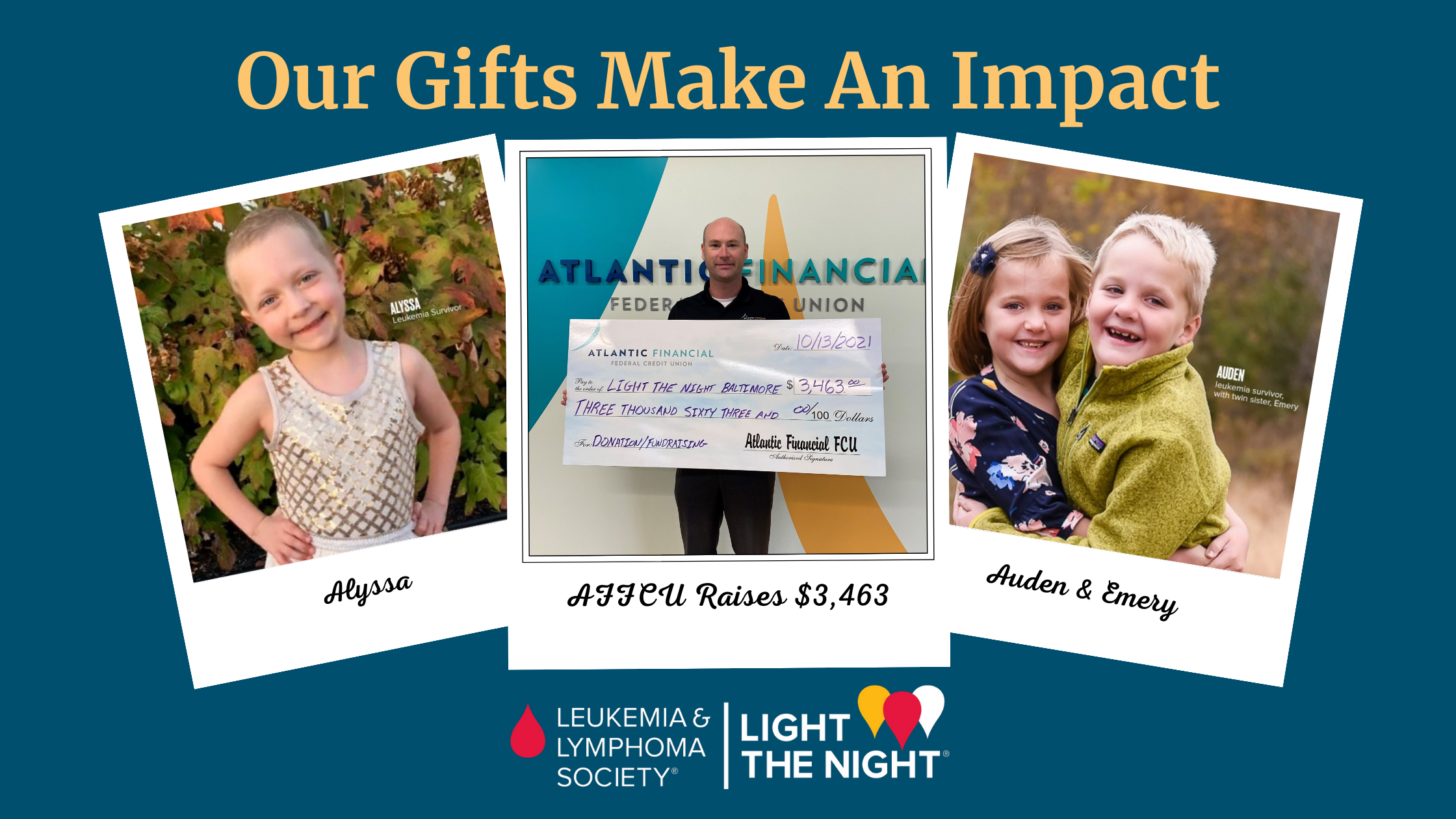 October 14, 2021
Hunt Valley, MD – Atlantic Financial FCU presented a donation for $3,463 to the Leukemia & Lymphoma Society of Maryland. The donation is a combination of funds raised through member and employee contributions, and matching donations from AFFCU. These funds go to support the Baltimore Light The Night campaign.
AFFCU is proud to be an ongoing supporter of the Light The Night campaign and participate in the fundraising efforts that work to bring light to the darkness of cancer. The 2021 Baltimore Light The Night campaign is highlighted by the annual walk on Saturday, October 16, 2021. This years walk is a combination in-person and virtual event.
Donations can still be made online to Team AFFCU through the remainder of 2021.
The Leukemia & Lymphoma Society ® (LLS) is the world's largest voluntary health agency dedicated to blood cancer. The LLS mission is to cure leukemia, lymphoma, Hodgkin's disease and myeloma, and improve the quality of life of patients and their families. LLS funds lifesaving blood cancer research around the world, provides free information and support services, and is the voice for all blood cancer patients seeking access to quality, affordable, coordinated care. Learn more about The Leukemia & Lymphoma Society by visiting https://www.LLS.org/