9 Steps For Buying A Used Car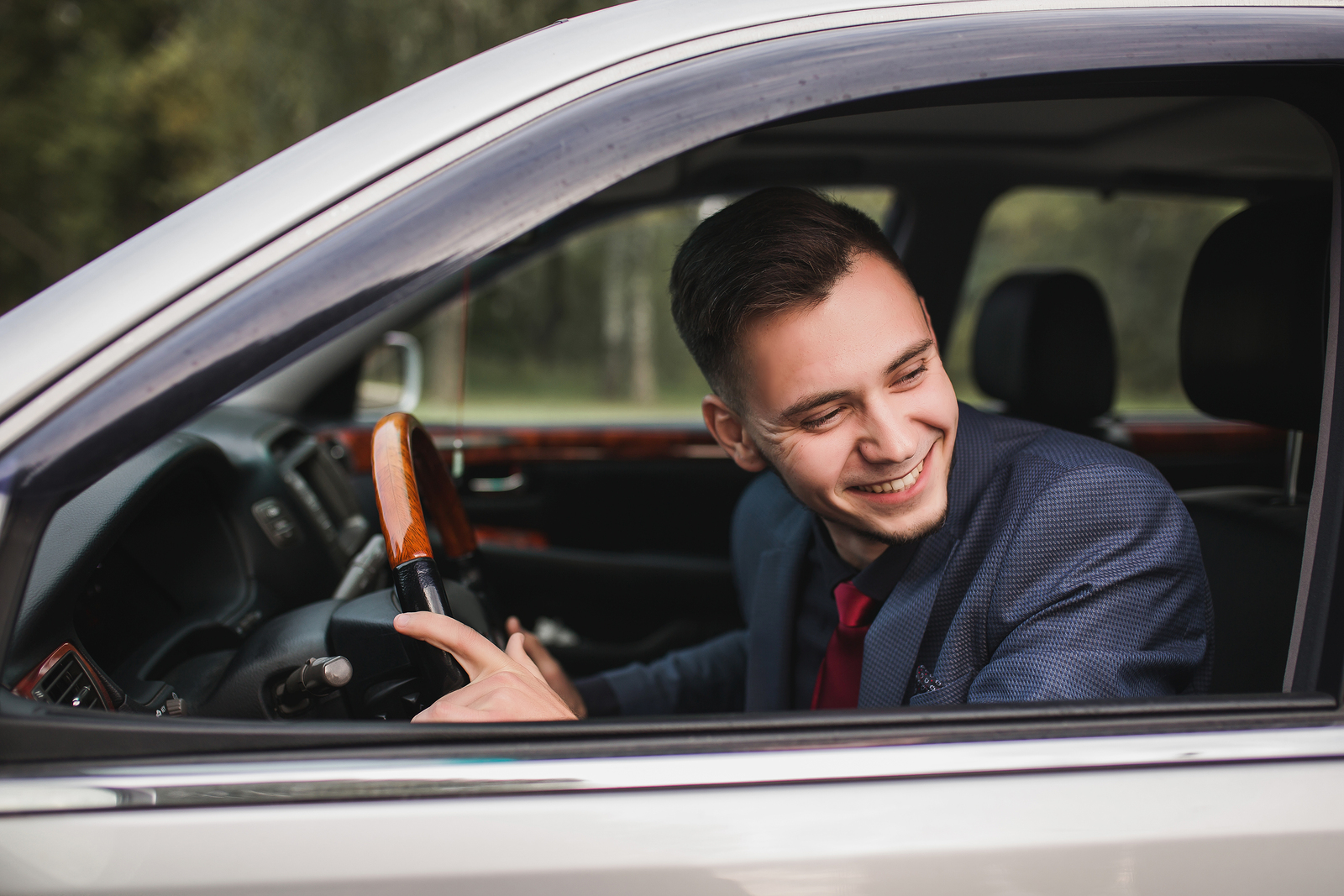 Very few purchases are more associated with slimy salesmen and oblivious buyers than used car sales. It's almost a cliché: The used-car dealer's eyes glitter with dollar signs as he pats the clueless buyer on the back and watches him drive off the lot with a total lemon.
But buying a previously owned vehicle can also be a great way to save big on one of your most valuable possessions. If you're shopping for an amazing deal on wheels during the October car-shopping season, you want to be that buyer who walks home thrilled with their new car. Follow the 9 steps below for a smoother ride!
Step 1: Work out a budget
How are you paying for your new set of wheels? If you're paying with cash, your purchase will be fairly simple. You already have your spending cap and you know what you can afford. Just make sure not to spend it all on the car or you won't be able to cover your vehicle's insurance, registration, repairs and future maintenance.
If you're taking out an auto loan, your lender will determine how much car you can afford. Research a few lenders before making a decision and only take the car dealer's financing if it beats any other offers you have (but be sure to read any fine print). You may be pushed into taking out larger loan, but be careful not to let your total monthly auto expenses top 20% of your take-home pay.
It's also a good idea to get pre-approved for an auto loan before stepping foot in the dealer's lot or visiting their website. Stop by Atlantic Financial Credit Union today to find out about our fantastic auto loans.
Step 2: Create a target list
What make and model vehicle do you want to buy? Car? Truck? SUV? Hybrid? There are many choices and options.
Check out Consumer Reports or J.D. Power for reliability ratings on vehicles from the most recent model years. You'll find detailed reviews and lists of common trouble spots to note. Narrow down your choices to three or four model cars.
Step 3: Research
With just a few keystrokes, you can get the skinny on your vehicles of choice. Visit Cars.com or TrueCar.com to get started. You can also find used cars for sale in any of these locations:
The used-car section of new-car dealerships
Used-car dealerships
Used-car retailers like CarMax.com
Websites, like Craigslist.com or AutoTrader.com, where car owners list their vehicles for sale
Of the four choices, private-party sellers will likely offer the lowest price. However, these cars are not backed by dealerships, so you're taking a bigger risk with the purchase. When researching available cars, be sure to consider the vehicle's year, make, model and mileage. It's also a good idea to find out what the average asking price is for the car you want to buy.
Step 4: Get the vehicle history report
Once you've narrowed down your search, learn all you can about each vehicle. What kind of repairs or maintenance did it undergo? Was it ever involved in a collision? Find out with a vehicle history report!
You can get a detailed vehicle report on AutoCheck.com or Carfax.com. Ask the dealer if they have one available for review – policies vary, but many will gladly show it to your or email you a copy. If obtaining one on your own, you'll be asked for the vehicle identification number (VIN) or for the license plate number.
Step 5: Call the seller
Contact the seller to verify the information you've learned about the car. If you're using a private-party seller, ask the owner why they're selling the car and inquire about any possible mechanical issues. If you're working with a dealership, a phone call or an email is a quick way to make sure the car is still available. You can also ask for any basic information about the car that you weren't able to find out on your own.
If everything checks out, set up an appointment to take the car for a test drive.
Step 6: Test drive
Pay attention to these details as you try out your potential new car:
Is there sufficient legroom and headroom?
Is the ride smooth?
How is the acceleration and power?
Are the seats comfortable and adjustable?
Is the "check engine" light illuminated after initial startup?
Do you have full visibility?
Are the brakes working well and working quietly?
Do all the lights (headlights, brake lights, turning signals, internal lights) work?
Do the automatic window mechanisms and lock-door buttons work?
If your car has passed the test drive, ask to see the vehicle's service records to determine if the car is current with its scheduled maintenance check-ups.
Step 7: Have it professionally inspected
Private sellers and most dealerships won't have a problem with you taking the car to a mechanic for an inspection. Having your car professionally inspected will only cost you about $100 now, but it can save you loads of aggravation and lots of money down the line.
Step 8: Negotiate
Here's where the real fun starts! If you've worked out your financing, you already know your spending cap. Otherwise, work it out now before you start bargaining.
When negotiating a price, don't talk about monthly payments; talk about the price of the car. Make an opening offer based on the average price for your car and use all the information you've learned about your vehicle as bargaining chips. Be firm and don't sound desperate and you will land up with a fairly priced vehicle.
Read More: How to Beat Car Dealers at Their Own Games
Step 9: Make it official
You're ready to become the official new owner of your car.
If you're working with a dealership, you'll sign the contract in their financing office. You may be offered additional products and protection here, but make sure the price is worthwhile. Here at Atlantic Financial Federal Credit Union, we are able to extend similar protection to our members and have a variety of options. Let's talk more!
Don't be alarmed if you see extra charges tacked onto your documentation; things like sales tax and a license fee are standard in most states. If you're buying your car from a private-party seller, make sure the title and registration are officially transferred to you.
Finally, don't drive off the dealer's lot until you have insurance. Now, you're all set to power up and take your new car for its first spin!
Read More: What You Need to Know When Buying a Used Car