4 Smart Ways to Spend Your Tax Refund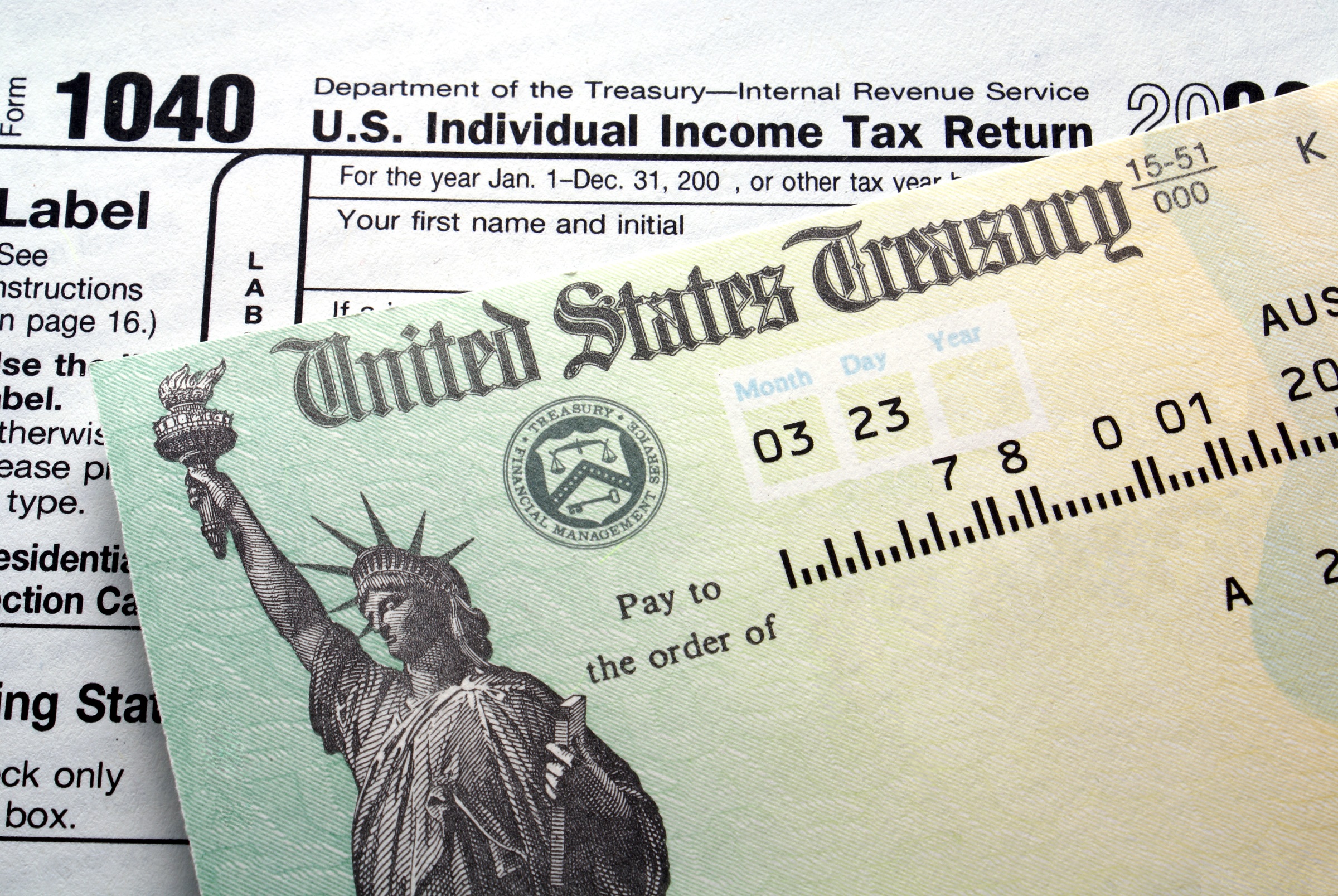 By Tracy Scott
Your tax refund check might be less than expected this year. As of early February 2019, the average federal tax refund is down 8.7% when compared to the prior tax year. Receiving less than expected might derail your plans for a vacation cruise, new television, or making another major purchase – at least for now. While these plans might need to take a backseat, that doesn't mean you have to abandon fun altogether.
Make the most of your tax refund check by using your funds wisely. Instead of spending your entire refund on things you won't remember come this time next year, consider these smart ways to use the extra cash while still having some left over for a splurge or two.
Build Your Emergency Fund
Shave time off the months, or even years, it can take to build a fully-funded emergency fund by depositing a portion of your tax refund check into an Add & Earn Share Certificate account. The general recommendation is that households save three to six months of living expenses in a designated interest-bearing account. Funding your emergency savings account can seem like an overwhelming financial task. Get a head start by using some of your refund check, and you'll get there much sooner.
Having the money set aside for emergencies can bring you peace of mind. The funds can shield you against an unexpected job loss, medical emergency, or any other unexpected expense. When a financial crisis occurs, the temptation is to turn to high-interest rate credit cards to get you through a tough time. An emergency fund account can prevent you from going into more debt.
Start your fund with $500. If you've already started an emergency fund account, add $500 to it from your refund check. Set future contributions on automatic transfer from your checking account to help you reach your savings goal quickly.
Reduce Debt
Pay off or reduce the balances owed on high-interest credit cards. You'll be in a better position to save money long-term by reducing the balance since interest is calculated based on your account balance. By eliminating debt, you'll have more money to invest.
If you've only been making minimum monthly payments, use your tax refund check to pay what amounts to three minimum monthly payments. Alternatively, commit to making one extra payment on your student loan, credit card, or auto loan. In either situation, contact your lender or creditor to ensure the payments are used to reduce the principal balance.
Invest in the Future
Making smart money decisions today can pay off long-term. Give your retirement account a boost. Contribute at least 10% of your refund to your 401(k) or individual retirement account. If you don't already own a retirement savings account, open a Traditional or Roth IRA with $100 and reap the tax benefits next year that accompany these retirement savings plans.
Are you thinking about selling your home in a few years? Consider using part of your tax refund check on home improvement projects that can add value to your home. Simple, low-cost ways to potentially increase the selling price include painting interior walls, sprucing up landscaping, or updating fixtures.
Even if you aren't planning on selling your home soon, making needed repairs or catching up on routine maintenance now can save you from hefty expenses later. Fixing broken toilet handles and light switches or cleaning the gutters are low-cost repairs and maintenance activities you might be able to complete on your own. Some repairs and maintenance might, however, require professional assistance depending on the skills needed or the complexity of the project.
For example:
Tree trimming – Limbs from overgrown trees can snap during a storm causing damage to your roof or vehicles parked in the driveway
HVAC system maintenance – Neglected system filters, refrigerant lines, and AC condensate drains can cause major problems resulting in the need to replace the unit
Wiring – A professional electrician should complete electrical repairs
Investing in these minor repairs now can prevent expensive emergency repairs in the future.
Have Some Fun!
Improving your financial circumstances with money from your tax refund check doesn't mean you can't enjoy a little indulgence this tax season. Set aside some of your tax refund check for low-cost experiences or splurges that you'll remember. Do something you rarely do. Include your family or go it alone. Get creative and make a list of activities that are not only fun but that create lasting memories:
Sign up for a cooking class
Host a dinner party
Take music lessons
Attend a concert or sporting event
Donate to your favorite shelter
Plan a weekend getaway
What's on your list?
Even if your tax refund is less than expected, you can make progress towards your financial goals while still enjoying life. Spending a portion of your refund today on things that matter in the future is one of the smartest decisions you can make.