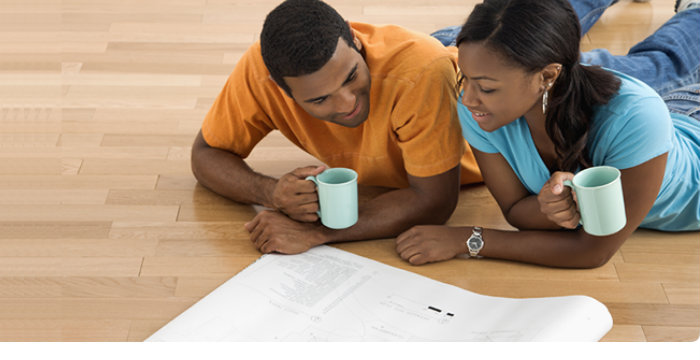 Mortgage Loans

Home Mortgage Loans

From home buying to refinancing, turn to AFFCU for support through this exciting journey.

Getting a mortgage is a major milestone whether you're a veteran home buyer or a first timer. In either case, we'll be there along with you as your guide and resource for a smooth, successful process.

Our tailored mortgage lending products and services are designed to fit every borrower's unique needs regardless of your previous experience. AFFCU will save you money with competitive rates, as well as time with an easy application process and quick closing.

Not yet a member?

Join AFFCU to take advantage of our member services and financial solutions.

Home Mortgage Financing Options

Get monthly mortgage payments that work with your budget in addition to the best mortgage rates and loan terms around. Whether you're buying a new house or considering refinancing your existing mortgage, learn more about our home loan options can help you.

Conventional Fixed-Rate Mortgage

A conventional fixed rate is the most traditional type of mortgage. A conventional fixed-rate loan allows you to lock in a rate for 10, 15, 20, and 30-year programs. AFFCU offers up to 95% financing on conventional loans.

Conventional Mortgage Loan Highlights:

Lower closing costs
Flexible payment options
Fixed rate
Purchase and refinance financing available
No mortgage insurance for 20% or more down payment

Ask a Question or Find a Branch. We'd love to speak with you in person!

FHA Loan

Ideal for first-time home buyers, FHA loans are insured by the Federal Housing Administration (FHA). These loans allow lower down payments and less restrictive qualifying criteria.

FHA Loan Program Highlights:

Only a 3.5% down payment is required
Down payment can be a gift or a loan to the borrower from an eligible source, such as a family member or a state housing agency program
Flexible qualifying guidelines

VA Loan

A VA loan is a mortgage loan available to active and retired military, reservists, and surviving spouses. The program is backed by the U.S. Department of Veterans Affairs (VA). VA loans offer long-term financing to eligible persons. Advantages of VA loans are low rates, no down payment or monthly mortgage insurance, and easier qualifying terms.

VA Loan Program Highlights:

100% financing
Homebuyers can add up to $6,000 to their VA loan to have energy-efficient improvements installed
No monthly mortgage insurance
More flexible qualifying terms

VA Loan Eligibility Requirements

To be eligible for a VA loan, you must have sufficient entitlement available with VA and be a(n):

Veteran (single or married)
Active duty service member
National Guard member
Reserve member
Surviving spouse of an eligible veteran (certain restrictions apply)

USDA Loan

The Rural Housing Loan is run by the United States Department of Agriculture (USDA). This federal program helps borrowers purchase homes in rural areas. The USDA insures the loan and provides assistance with more flexible mortgage financing options and support.

USDA Loan Program Highlights:

100% financing available – no down payment required
Low monthly mortgage insurance
Flexible credit and qualifying guidelines
Closing costs can come from various sources, including gifts

Refinancing

If you already have a mortgage, now could be the ideal time to refinance to a lower interest rate. Available for conventional fixed-rate mortgages, adjustable-rate mortgages and FHA loans with quick in-house processing.

Ask a Question or Find a Branch. We'd love to speak with you in person!

Loan programs may change at any time with or without notice. Information deemed reliable but not guaranteed. All loans subject to income verification, credit approval, and property appraisal. Not a commitment to lend.