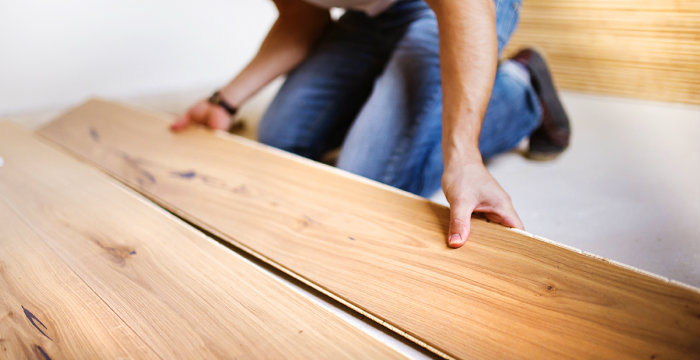 Home Equity Line of Credit
Home Equity Line-Of-Credit

Put Your Home To Work For You.

Take Advantage of AFFCU'S Limited-Time Home Equity Line-of-Credit Offer

2.50% APR1 Introductory Rate for 12 months2
5 year draw, 5-15 year repayment
Minimum initial disbursement of at least $10,000 or greater
Borrow up to 85% of your home value

Offer available through October 1, 2019

You've put a lot into your home — money, time, sweat effort, and more — all of which is likely a great investment. When you're in need of funds for your next big expense, turn to Atlantic Financial FCU and put your home to work for you. A home equity line-of-credit is available for all our members regardless if they live in Baltimore, MD, the Greater-Baltimore area or elsewhere.

A home equity line of credit, also referred to as a "HELOC", is a second mortgage that gives you access to cash, based on the equity in your home. Equity is the value of your home less the balance remaining on your mortgage. This difference determines the amount of cash you could have access to.

The most common reason to get a home equity line-of-credit is for a reinvestment into your house for major purchases like remodeling, upgrades, or repairs that ultimately help increase the value of your home. While you are free to choose what you do with the money, it is recommended to avoid using funds for things like vacations, new cars, etc, but rather to reinvest in projects that will help you build more wealth and increase the value of your home.

Partner with Atlantic Financial FCU for help turning your home's equity into budget-friendly financing for your needs. Let AFFCU develop a customized financing solution to meet your needs by working with our friendly, experienced lending team who provide prompt, local decision-making and processing.

Home Equity Line-of-Credit

No points
Convenient access to funds
Revolving credit – Funds available anytime without reapplying as your available balance replenishes following payments; apply once, then use as needed thereafter
Only pay interest on the part that you use
Budget-friendly repayment terms
Tax advantages may be applicable*

*Consult a tax advisor.

Low Competitive Rates

AFFCU offers some of the lowest home equity line-of-credit rates in Baltimore, MD. Take a look at our loan rates table to see what you can afford.

No points

At Atlantic Financial, we believe that great rates shouldn't come from points or closing costs. Our home equity loans come with no points.

Secured by the existing equity in your home

The equity of your Baltimore home is a valuable asset. Take advantage of the money you've put into your home by taking out a line-of-credit up to the full equity you have.

Can I Apply For A Home Equity Line-of-Credit?

Anyone who is a current member or meets our member eligibility requirements is able to apply for a home equity line-of-credit at Atlantic Financial FCU. View our Membership Eligibility Requirements to learn more about the company employees and non-profit volunteers and donors we serve. Once you become a member, you're a member for life, regardless of job or life changes.

No points
Funds available anytime without reapplying; apply once, then use as needed thereafter
Convenient access to funds
Revolving credit – available balance replenishes as you make payments
The interest paid might be tax deductible*
Only pay interest on the part that you use
Budget-friendly repayment terms, unique to your situation
Prompt, local decision-making and processing
Customized, friendly service from our experienced lending team

*Consult a tax advisor
1) APR=Annual Percentage Rate. Rate, terms and conditions are subject to change without prior notification. Actual rate may vary based on the term, loan amount, your credit history and other factors. Advertised promotional rates available through October 31, 2019. Adequate property and flood insurance required, if applicable.
2) 5-year draw, 15-year payback. Introductory rate is a fixed-rate for 12-months as stated above. Offer is valid on qualified new home equity line-of-credit applications received between now and October 31, 2019 with a minimum loan amount of $25,000 and a minimum initial draw of $10,000. A maximum 85% Combined Loan-to-Value (CLTV). After the intro rate period (12-months) or for lines not subject to the intro rate, your monthly APR will be a fully indexed, variable rate based on Prime plus a margin and based on your credit line amount, Loan to Value (LTV) and other factors. Prime rate is obtained from the Wall Street Journal. The maximum APR that can apply is 18%. The rate is variable and can adjust on a monthly basis. We may not extend credit to you if you do not meet Atlantic Financial Federal Credit Union criteria. Existing AFFCU Home Equity lines-of-credit members must increase current line by at least $25,000 with a minimum initial disbursement of $10,000. For every $1,000 borrowed at the current rate of 4.25% APR your payment will be $7.53 monthly. Consult with your financial advisor about potential tax savings. Excludes current Atlantic Financial Federal Credit Union loans. Please consult with an Atlantic Financial Federal Credit Union representative for more information.
Like what you see? Start the quick online process.
Apply Now