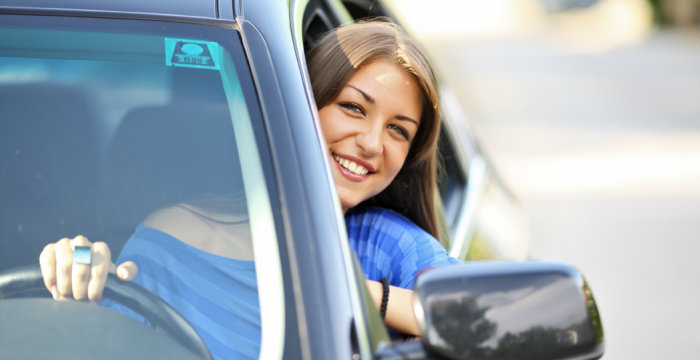 Summary

LOVE YOUR RIDE AND YOUR RATE!

Auto Loan Refinancing

Much like refinancing a mortgage, an auto refinance essentially replaces your existing loan with a new loan and different terms. This can be used in your favor, but only if it's done in the right situation and at the right time.

What are the Goals of an Auto Refinance?

There are a few reasons why you may want an auto refinance in Baltimore, MD.

Reasons for auto refinancing include:

lowering your monthly payments
decreasing the interest you have to pay
getting new loan terms that make more sense for your financial situation

Lower Monthly Payments

Lower interest could mean lower monthly rates and a longer loan term.

This can be beneficial to those looking to free up some space in their budget, whether they need to prepare for upcoming expenses, compensate for budget changes, or simply have more cash on hand.

However, it should be noted that switching to a longer loan term with lower monthly payments may not make sense for some borrowers.

In most cases, cars depreciate in value the longer you own them. This means there is a chance of ending up upside down in the loan if it isn't paid off at the same rate at which the vehicle depreciates. It's best to bear this in mind when looking at an auto refinance.

Favorable Interest Rates

One of the reasons why many people check out an auto refinance is to take advantage of better interest rates.

This may occur if your credit has improved or if the market rates have dropped. In some cases, if you currently have a variable rate car loan, you might be able to lock in a lower rate during favorable market conditions.

It could work the other way as well—if you have a fixed-rate loan, you might be able to take advantage of declining interest rates with an adjustable rate car loan. In addition, if your credit score has increased since your first loan was approved, you may be able to qualify for better rates as well.

Renegotiate Terms

Over time, your financial situation will probably change one way or another. Your auto loan terms may no longer make as much sense after a certain point, in which case it may be best to check out a car refinance.

For instance, if your car's value has started depreciating faster than your loan is being paid off, switching to a shorter loan term may be best. This will likely mean higher monthly payments, but it will keep you from getting upside down and owing more than the car is worth.

If your financial situation has improved and you're able to take on higher monthly payments, a car refinance may be a good route as well since the new loan will have less time to accrue interest, ultimately saving you money in the long run.

When is the Best Time for an Auto Refinance?

There are many benefits to refinancing a car loan, but the timing needs to be right.

Sometimes, it might not make sense to refinance your loan, so it's important to know when the timing is right. The following indicators may help you decide if an auto refinance in Baltimore, MD is right for you.

Improved Credit

When determining the terms you qualify for in an auto refinance, your credit score is an important factor to lenders.

A high credit score plays a huge role in determining whether you'll be approved, and it will enable you to qualify for better terms, including a lower interest rate. If your credit score has improved since you were approved for your initial loan, then you may be able to get more favorable terms when refinancing.

Finding out your current credit score is simple, and you're entitled to one free report each year from each of the major credit unions.

Improved Financial Situation

If you were promoted at work, found a better job, or have less debt now than you did a year ago, refinancing may be beneficial to you.

If you can take on higher monthly payments, you might be able to switch to a shorter loan life, enabling you to pay off the loan sooner with less interest.

Market Shifts

If market interest rates were high when you were first approved for your auto loan, you may be able to take advantage of a lower rate now.

Interest rates tend to fluctuate with the market, so if they have dropped since you bought your car, refinancing now may be a wise option. Even if it's just a couple points lower than your initial rate, it can still make a big difference once the loan is entirely paid off.

Budget Changes

If your budget is a bit tighter now than it used to be, then refinancing may also be a good way to relieve some of the pressure.

By refinancing to a loan with lower rates or a longer term, you can reduce monthly payments and get a bit more breathing room.

Starting the Auto Refinance Process

To begin the process of an auto refinance in Baltimore, MD, it's advised you work with a trusted lender.

Atlantic Financial Federal Credit Union can help you determine whether auto refinancing is right for you.
As an example, a refinance auto loan in the amount of $10,000 with an APR of 3.50% and 60-term month would result in a monthly payment of $205.05. The minimum refinance loan amount is $10,000.
Like what you see? Start the quick online process.
Apply Now