Back To School Bonus
Start A New Journey
Get A $25 Bonus.*
Back To School Bonus
As the new school year begins, the journey of our young members lives continues. We're here to support their financial journey and prepare them for a bright financial future.
Get a $25 Deposit Match Bonus on New Journey Accounts
Open a new AFFCU Journey Account for your children, grandchildren, nieces or nephews, and give them the gift that keeps on giving.
Open a new membership with a Journey Account between September 1, 2021 and October 31, 2021 and we'll match your initial deposit(s) up to $25.*

The Right Place To Start A Financial Journey
It's never to early to start ones financial journey. AFFCU's Journey Accounts are built to help our young members build their foundation for financial success. From developing savings habits, to establishing their financial independence, a Journey Account will help put them on the path to healthy financial lifestyles. Journey Accounts are available for youth and young adults from newborn through age 25.
Journey Savings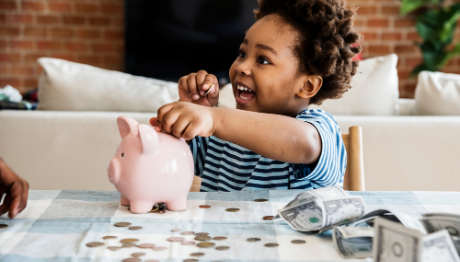 Our special high-interest savings account for youth and young adults designed to help jump start their financial journey.
Earn 3% APY** on balances up to $1,500
Earn 0.50% APY* on the remaining balance over $1,500
Journey Rewards Checking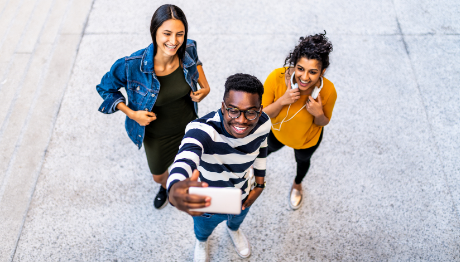 Our unique rewards checking account for young adults that can help to build their financial independence.
Earn 1% cash back on debit card purchases up to $5001
Five (5) free ATM transactions per month2
Open A Journey Account
Open A New Journey Account
Disclosures
*Deposit matching bonus of of up $25 available for new members ages 0 (newborn) through age 25 who open a Journey Savings and/or Journey Checking Account between September 1, 2021 through October 31, 2021. New members are also required to open a primary share savings account with a $5 minimum deposit/balance to establish membership at AFFCU. Bonus is a deposit match of up to $25. Member has 30-days to make a deposit(s) that will count towards the total deposit match of up to $25. Matching deposit bonus will be deposited to members Journey Account after 30-days of membership. We may report the value of any cash received to the IRS and any applicable taxes are the responsibility of the recipient. Membership eligibility applies. Other restrictions may apply.
**APY is Annual Percentage Yield (APY). Rates are subject to change at any time. Atlantic Financial Federal Credit Union membership is required.
1 Journey Checking Account Reward Information: When Journey Checking account qualifications are met during a monthly qualification period, you will receive 1.00% cash back on applicable AFFCU Visa debit card purchases (PIN-based and signature-based) on the first $500.00 spent, that post and settle to the account during the monthly statement period. A maximum of $5.00 cash back may be earned per monthly statement period. To qualify to earn the monthly Journey Checking cash back rewards, the member must be eligible for a Journey Account and login to online or mobile banking account at least one (1) time each month. Account transactions and activities may take one or more days to post and settle to the account and all must do so during the monthly qualification period in order to qualify for the account's rewards.
The following activities do not count toward earning account rewards: ATM-processed transactions; transfers between accounts; debit card purchases processed by merchants and received by Atlantic Financial Federal Credit Union as ATM, PIN-based, or Bill Payment transactions; signature based transactions and purchases made with non-Atlantic Financial Federal Credit Union issued debit cards.
When Journey Checking qualifications are not met, no cash back payments are rewarded. Cash back payments will be credited to your Journey Checking account on the last day of statement cycle. "Monthly qualification period" means a period beginning on the first day of the calendar month through last day of the current calendar month. Account approval, conditions, qualifications, limits, timeframes, enrollments, log-ons and other requirements apply. Enrollment in and monthly access of online/mobile banking are conditions of the Journey Checking account. Enrollment in electronic services (e.g. online or mobile banking) and log-ons are required to meet some of the account's qualifications. Limit 1 account per social security number. Rates, rewards, and qualification criteria are variable and may change after account is opened.
2 ATM Fee Information: Power Checking, PowerPlus Checking, and Journey Checking accounts are eligible to receive up to five (5) free foreign ATM transactions per month. A foreign transaction fee is a fee issued by Atlantic Financial when you use another financial institution's or operator's ATM (an ATM that is not an AFFCU or CO-OP Network ATM, or one of our local credit union partners ATMs). A surcharge-fee may be applicable, and the members responsibility to pay, if charged by the financial institution or ATM operator.