CHRA Fall 2021 Conference Raffle Entry
Enter Our Booth Visitor Raffle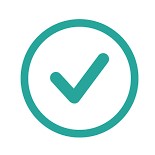 THANK YOU
Your CHRA Conference raffle entry form has been successfully submitted. Atlantic Financial Federal Credit Union will randomly select and announce a winner.
We encourage you to learn more about becoming an AFFCU Employer Partner.
A Free Investment In Your Employees
A partnership with Atlantic Financial Federal Credit Union is a free investment in the well-being of your employees. We work to help build the financial well-being of your team members to foster healthy, sustainable lifestyles.
Financial wellness a key factor in your employees' overall well-being. Financially healthy employees are proven to have lower absenteeism, remain employed longer, be more engaged, and are more productive. All vital factors to building and maintaining a sustainable workforce within your organization.