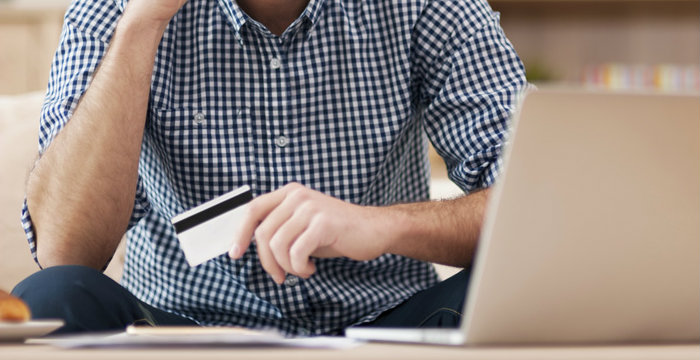 Visa Credit Cards

Give your purchasing power a lift with an Atlantic Financial Visa® Credit Card.

We give you everything you need and are looking for in a credit card. You get the worldwide acceptance, security and liability protection of the Visa network, with an amazingly low-rate from AFFCU. We keep it simple and have a card to suit your needs

AFFCU Visa Rewards Credit Card

Get all the perks of an AFFCU Visa credit card while earning rewards points on every purchase.

Earn 1.5 points per $1 spent
Points redeemable for Cash Rewards
Variable-rate As Low As 12.49% APR*
No annual fee
Up to $15,000 credit limit

AFFCU Visa Credit Card holders can quickly, and easily upgrade to a Visa Platinum Rewards Credit Card without re-applying. Make the switch today and upgrade your wallet. (This quick conversion option is only available for AFFCU Visa Credit Card account holders. New applicants can apply here.)

AFFCU Visa Credit Card

Get all the purchasing power and access to credit that you need with an amazing low-rate.

Variable-rate As Low As 10.49% APR*
No annual fee
Up to $15,000 credit limit

Standard AFFCU Visa Credit Card Features

No matter what your need or preference, AFFCU has the simple credit card solutions you need. All AFFCU Visa Credit Cards Come With:

No Annual Fee
Same low rate for purchases, cash advances, and balance transfers
No additional cash advance or balance transfer fees
EMV chip technology
Accepted worldwide and no foreign exchange fees
Debt protection insurance available
Verified by Visa® online purchase protection
Easily replaced if lost or stolen

EMV Technology

AFFCU VISA credit cards come with the latest EMV chip card technology.

To learn more, read "5 Things To Know About Your AFFCU EMV Card" and check out this EMV video.

Credit Card Agreement and Account Opening Disclosure

*APR = Annual Percentage Rate. Rates are based on your creditworthiness when you open your account. Actual rate subject to application and credit review. After that, your APR will vary with the market, based on the Prime Rate.
Like what you see? Start the quick online process.
Apply Now