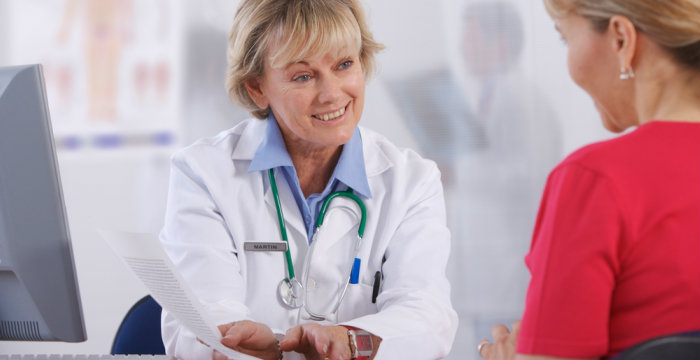 Health Savings Account (HSA)
Health Savings Account

The easy way to manage your healthcare expenses

Looking for a better way to cover your healthcare costs? Check out the advantages of a Health Savings Account (HSA) from Atlantic Financial Federal Credit Union. HSAs are a tax-advantaged savings account you can use to pay for qualified medical expenses. An HSA is a great tool for individuals and families that are enrolled in a qualifying high deductible health plan. It provides a means to save for, and pay for, the higher out of pocket medical expenses you may have. Learn more about HSAs.

Choose An AFFCU Health Savings Account:

NO minimum to open
NO minimum balance requirement
NO monthly maintenance fee
FREE Visa® Debit Card
Federally insured by NCUA

Build Your Health Savings

With an AFFCU Health Savings Account (HSA) you can save and pay for a variety of qualified medical expenses including:

Co-pays
Prescriptions
Vision and dental expenses
Over-the-counter medications as prescribed by a physician
And more

AFFCU HSAs include a free Visa debit card, providing an easy way to pay for many of your qualified healthcare expenses.

Save for future healthcare expenses

If you're lucky enough to live be living a healthy lifestyle with limited to no health related expenses, a HSA is still an option for you. Know there's a medical procedure in your future or want to save for healthcare costs in retirement? HSAs can be a great way to do both.

No "use it or lose it" rules (like flex savings accounts)
The money is yours! Your health savings roll over from year to year with no limits or penalties
Your savings continues to grow through contributions and dividend earnings

Tax Advantages

A HSA provides great tax advantages:

Tax-deductible contributions
Pretax contributions made through payroll deductions
Tax-free interest
Tax-free withdrawals (when used for qualified medical expenses)

Savings plans for you and your family

As the account owner, you get to decide:

How much you'll contribute each year
When to spend vs. save the money in your account

2019 CONTRIBUTION LIMITS

Self-only Coverage: $3,500 Annual Contribution Limit
Family Coverage: $7,000 Annual Contribution Limit

You own your HSA. The money is yours even if you switch jobs, retire, or move out of a high deductible health plan.

HSA Eligibility

To be eligible for an HSA you:

Must be covered by a high deductible health plan (HDHP)
You cannot be enrolled in Medicare
You cannot be covered by a non-HDHP
You cannot be claimed as a dependent on someone else's tax return for the previous year

Please consult with your HR department and tax advisor to determine if you are eligible for an HSA and if it is a good fit for your needs.

HSA Details

Funding Your HSA

Contributions can be deposited to your HSA from several sources. As the account holder, you reap the tax benefits of all deposits made.

Employer Contributions: Your employer may elect to contribute funds to your account on a pre-tax basis. Amounts are determined by your employer from year to year.
Payroll Deduction/Direct Deposit: Pre-tax contributions may be deducted from your paycheck and deposited directly into your HSA account.
Catch up Contributions: Those age 55 and older are eligible to contribute additional funds above the annual IRS limit, up to $1,000.
Personal Funds: You may deposit personal funds to your account. Such deposits are completed on a post-tax basis and then are deducted on your Federal 1040 tax filing to achieve pre-tax status.
Annual Contribution Limits:
Individual (self) $3,350
Family (Self + at least one other person) $6,750

Paying For Healthcare

You will receive an AFFCU HSA VISA debit card after opening an account. Simply present your AFFCU HSA VISA debit card to complete qualifying transactions:

At the Doctor's Office to pay any necessary visit and/or service expenses.
At the Pharmacy to pay for a prescription.

You may use your HSA debit card to pay for qualifying medical expenses, just as you would with a normal debit card tied to your checking account, as long as funds are available in your account. If you incur expenses and your balance is not large enough to cover the cost, you can reimburse yourself for any out-of-pocket medical expenses once your balance increases.

Qualified Medical Expenses

Your HSA funds are available to pay for qualified medical expenses. Those expenses the IRS has determined to be "qualified" are listed in Publication 502 and defined in IRC Section 213d.

Examples of qualified medical expenses payable from your HSA:

Health insurance deductible and co-insurance payments
Physical examinations
Prescription drugs
Dental care
Vision care
Chiropractic care
Medical Equipment

As of January 1, 2011, HSA funds may not be used for over-the-counter medications (except Insulin) without a doctor's prescription.

Important Tax Information

Keep Your Receipts: The IRS requires that you keep your receipts for HSA account expenses. While you can track your expenditures online, the receipts will be required should you ever be audited by the IRS.

Keep your receipts with your annual tax file. Failure to retain receipts could result in required payment of taxes and a 20% penalty if expenses cannot be confirmed as "qualified" expenses.

Tax Reporting: Because your HSA funds are tax advantaged, there are some reporting requirements for the IRS at tax time. You will receive a Form 1099-SA and a Form 5498-SA from the account custodian each year which should be kept in your tax file.

As an HSA account holder, you must submit Form 8889 with your Form 1040 tax filing, reporting information related to your HSA. See the following page for more information about this online feature.

If you contribute to your account through employer payroll deduction, or if your employer contributes to your account, such contributions will be reflected on Form W-2 provided by your employer each year.

For more information regarding Health Savings Accounts, visit www.IRS.gov.
See our Account Disclosures or Schedule of Charges for additional details.
Interest rates may change without notice. Fees may reduce earnings on this account.
1Funds can be accessed for free at any time for any health and medical related expenses. However, if funds are withdrawn for reasons other than qualified medical expenses, the amount withdrawn will be included as taxable income, and is subject to a 10% penalty. AFFCU does not determine qualifying expenses. Save all receipts to prove eligibility to IRS.
Like what you see? Start the quick online process.
Inquire Now